a tale of five cities, towns, rural townships . . . a start for this series that is going off the rails!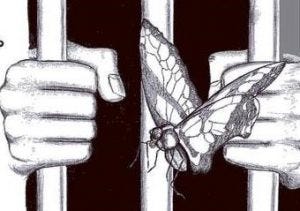 I just left from River Falls, Wisconsin, to Minneapolis-St. Paul, as the mighty Mississippi River, full of stringy whitecaps, seems to be that river going down, brothers and sisters, going down in so many ways, to the Gulf of Mexico through the flyover states of big ag, little big men, and women continuously told to stay away from well water, and keep the exposure on the back forty to a minimum when the spraying takes place.
My last episode in this series was all about KK, Kelly, taking me into his hoarding nightmare house to meet the Elde weiner dog, ten years old recently, and sometimes for days the only mammal in person Kelly talks to.
He just turned, 65, and his wife is gone, and that's a forty-four year story, and he told me that one quarter of his life has been behind bars. All that time incarcerated, and his wife had to deal with the the legal trash, the lawyers, and the judges, and getting money for this and that court case.
"The last case broke us. Literally broke me and Cheri, financially. The heart was also broken ."
He's a long hair and bearded guy, toothless, and he is a guitar and bass guitar freak. He showed me the bass he had in prison, and that's a $300 limit on what inmates can have for such devices.
Toothless in Wisconsin. America. The first time was when he had the shit kicked out of him by another inmate. Imagine, showing up, sitting at a table, told, "That's my table, dude." And, Kelly, who he is and who we all should be, told the guy, "Last time I looked your name wasn't on the table. And, I pay taxes in this county, so the table is the jail's and county's property, and since I pay taxes here and you don't (he as from another Wisconsin locale), I assume I have the right to sit here just like anyone else."
The one minute and thirty nine seconds of this big guy kicking Kelly's face did the job, that is, mangled his face, eye-socket and ear, and knocked out teeth.
The prison system puts dental work on the back burner, so over the years in the prison system, Kelly has had tooth after tooth pulled, rather than suffering the dignity of decent dental work.
This psychopath happened to be black, and Kelly was pursuing a case against him. The White Brotherhood in one prison wanted him for the Aryan Nation fun, but Kelly refused that shit. What a crapper of a deal if he had that on his paperwork when going to trial.
America and formative years, that's the ticket to a life of rebellion. Kelly's smart, ended up going to college and matriculating, did auditing work for the River Falls college. He was not a happy camper with all the bullying in Merrill's schools, and the neglect of a hard-assed old man — turned him into a runner, that is, running the streets.
Again, this is the bar scene, the small town drinking and drowning, out in the middle of nowhere. Nowhere to dance the high life, so the social scene for young bucks and gals is all about jumping into those bars for companionship, even if sometimes the local color is retrograde and ignorant and just plain old aged sharp cheddar racist and sexist and politically backward.
He listed off the number of people in his graduating class (KK did not finish school, went to a treatment program in Winnobego, one year, and he eventually just did the GED and got that high school diploma) who are dead.
Imagine, one fellow was working a window making mill, and his mother had died, and he was left with a son-of-a-bitch father, drunk and abusive, so when this guy lost his job, he couch surfed. Friends who also ended up crashed on the side of the road, perfectly unhurt by the collision, but knocked out cold and who died by exposure.
Another one of this guy's friends as WWD, walking while drunk, and, bam, he was weaving into the darkened road, and he was killed.
Two couches down.
The kid with the window making job, now jobless and homeless, lived in the woods. In tents. Literally in the woods way up here in the almost great white north. This is a small town with 53 bars and 40-some churches, and VFWs, and the like, but whatever pain and PTSD and trauma he had, pushed him to live on his own, in the literal woods.
We're not talking about Oregon Cascades or what have you woods, but gnarly woods, picnic areas and campgrounds, and that was yet another story of drunkenness and hardship.
They found the guy in pieces downriver after this fellow must have slipped in and went through the small dam.
Others — alcoholics — dead at 30, from heart attacks, others with liver disease, and others in prison for drunk driving homocide wilting away inside.
The power of booze and beer to bring tailgaters together to see the Vikings and Packers, all those hockey games, all the excuses to fire up a barbeque and pull out kegs, it is powerful.
This is not an easy legacy to break away from. KK did not belong, and when he came back from the treatment program, he too got a job in the window factory.
He as clean and sober for a while, but loneliness got the best of him. Here is a factory that threw a mandatory New Year's Party, controlling the drinking, and controlling who would be showing up in the morning for work.
"Drink and party, on the company's time, but quitting time means you quit at ten after midnight and then get some rest, sober up, and show up for the job the next morning.
I've talked with many cops and head sheriffs and police chiefs over the decades. In Spokane, where there are many down and outers, the Spokane County jail for that Sheriff is the largest mental health facility east of Seattle. That's of course a play on the concept, because the county jail is no psych ward, no social work haven. Drugs, drinking and slow learning and terrible literacy swell the jail cells. Undiagnosed and untreated and unaddressed fetal alcohol syndrome is a number one reason adults offend. That is the disease of mother's drinking during pregnancy. Babies coming out with a spectrum of mental and learning and spiritual diseases.
Babies turn into teens who turn into adults. Running and gunning. Making all the wrong decisions, and then drug and booze abuse, and alas, feeding a habit takes money, so the next best thing is breaking into places for stuff to pawn.
Homeless in Spokane, homeless in Wisconsin, homeless in America.
I got a lot of people in Wisconsin asking me if Portland is really that bad. You know, the constant blare of the ignorant "if it bleeds/burns/blows up, it leads" sort of thing with Mainstream Corporate TV.
So, while the kids in Merrill or River Falls or Tomahawk or in all the small towns learn how to cook meth, or at least learn how to run and gun and use and party, I'm asked about Portlandia.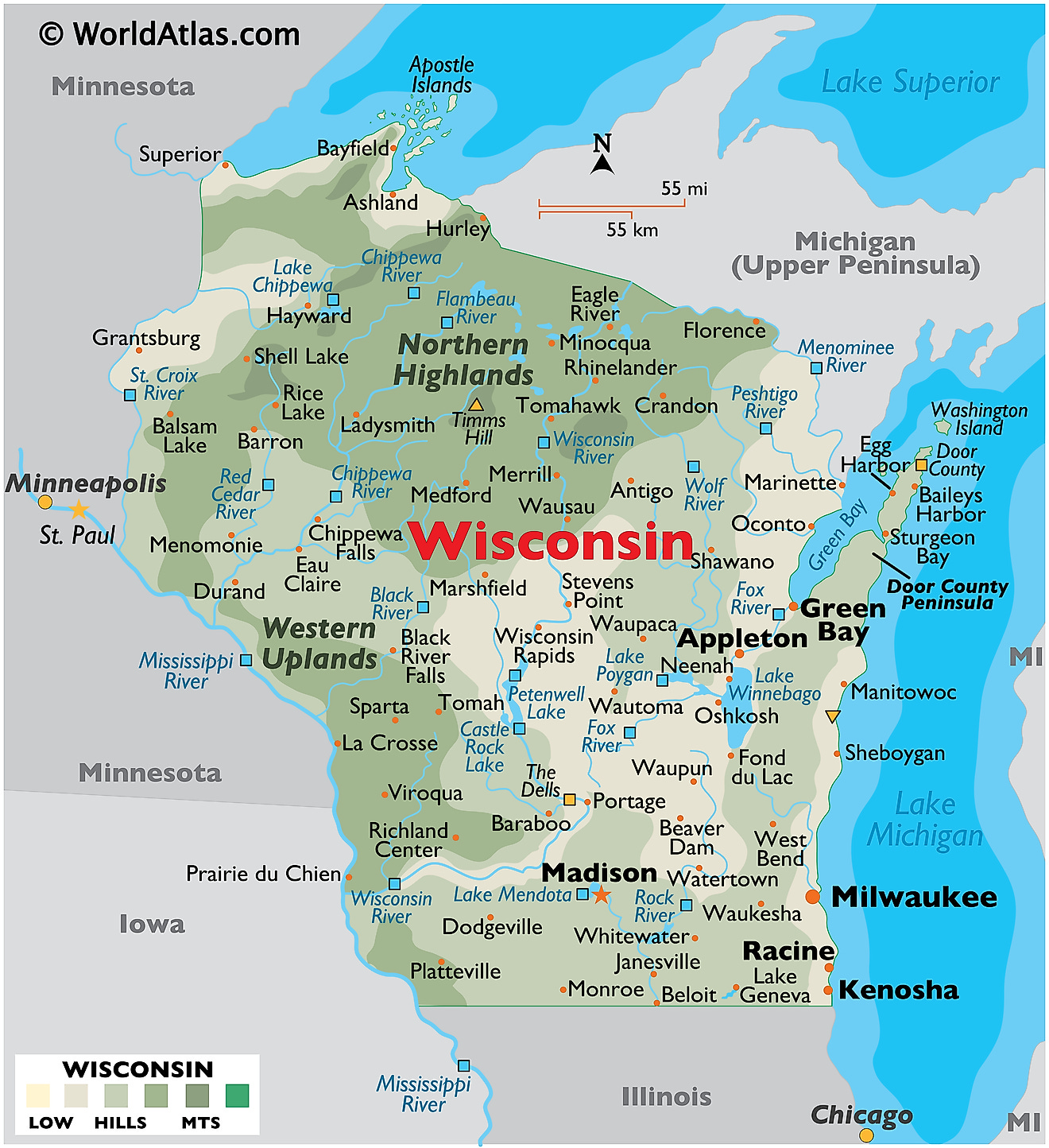 How many prisons are in the state? Let's see, the same demographics of Minnesota, but twice the number of incarcerated. Private prisons. You know, the beautiful people in LA or New York, hell, anywhere where the sun shines 330 days a year, with their investment portfolios hot with private prison stocks, the ugly reality of casino-disaster-prey capitalism:
Wisconsin currently spends about $1.5 billion dollars on its prisons, incarcerating people at around double the rate of nearby states. Despite this high cost, inmates in Wisconsin prisons often lack sufficient medical care and food, much of which is purchased with money sent from friends and family on the outside or with the inmate's own meager wages ($0.20 – $0.80). (source)
A tale of many cities, no? The ones that have and don't have. And what is it in those possessions? No hard and clean and clear and creative and loving father, mother, aunt and uncle, in some variations on a theme.
White America is as terribly broken as Black America. And, the beautiful people, like the Bidens in their $2.5 million home in Delaware, and other haunts, or the Trump freak show with his multi-million dollar haunts, no matter which whipping down party you align with (so sorry you see the world in blue state and red state demarcation), hence, throwing deplorable as a noun, descriptor, out to the world, whether it is Obama or Bill Cosby lecturing "their" people about what it takes to be a better human, or whether is is Romney or Clinton looking at "those people," the forty percent who do not contribute, or those who are in the deplorable category, or the super predator, whatever these racist Trump or Biden bumblers and followers believe, we are in that world, here, up close in Wisconsin.
Eight days and countless hours listening to and speaking with and interrogating Kelly give me a better sense of the poison pills in this state than I am sure most Wisconsin beautiful people, academics, politicians could muster up from their high horses.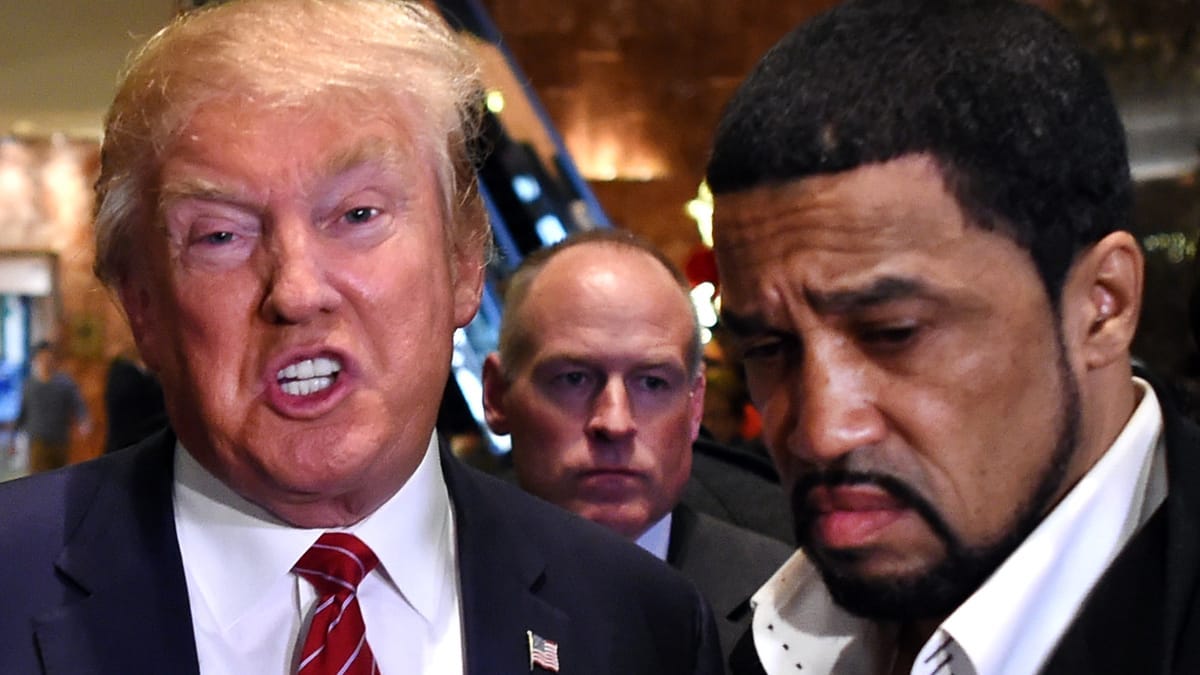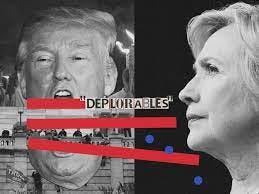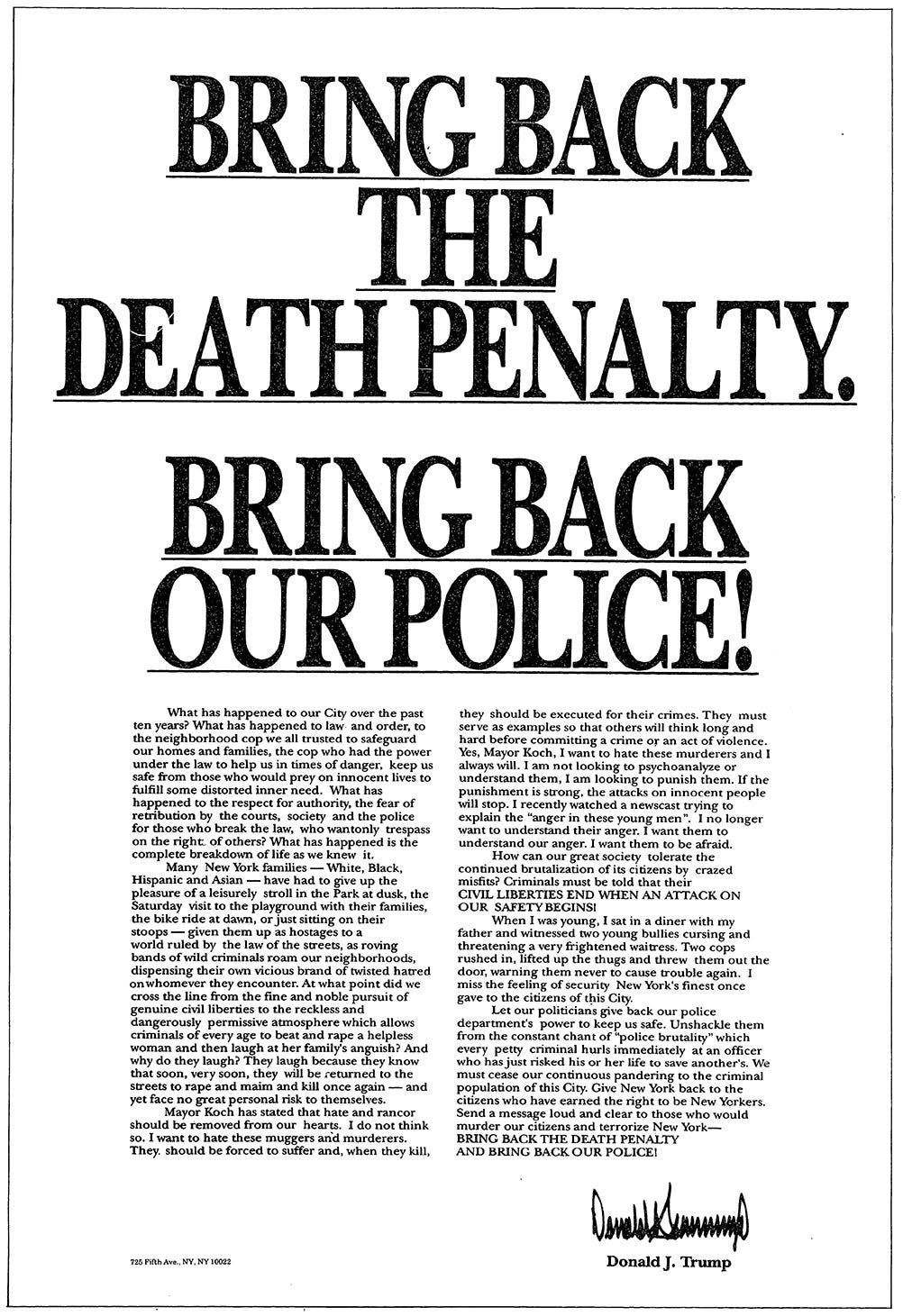 Biden in 1993 speech pushing crime bill warned of 'predators on our streets' who were 'beyond the pale' — Watch and Listen!
Ahh, until the last Ukrainian, err, until the last deplorable, that is, these fellahs and felines propose. The country is so mixed up, so broken from family to family, from the top to the bottom (just different tales of different rotting cities and mindsets) that we are living in a nightmare, where the ugly Americano is arming for more death, more killing, in Ukraine or in Taiwan. Americans can't really just go through life in a Stepford Wife-Hubby way without paying the ferryman.
Kelly's family — kids and grandkids and kids who call him pops — all battling the scars of addiction: from meth to currently doing fair on some level, but slamming the drinks, slamming the mind with sometimes superficial stuff.
I met people here who were gracious, and the graveside thing I help officiate for his wife's memorial monument bench, they wanted to know more about me, showed respect and opened up their kitchen and hearts to me.
No complaints there, for sure.
And, yes, many broken people, from adults to grandchildren. Again, for me, people are amazing in many ways, that is, how they go from down and out, of in Kelly's case, ten years in, some of the time in county lockup for OWI — operating a vehicle while intoxicated. He owns up to those. However, the prison time, that's a whole other story upon story of misjustice, ugly local cops and bad prosecutors and judges mean as cuss.
I do not want to insult any of his clan, and writing about this, well, explosing folk, his family, Kelly is fine with that. Relishing what might come out of my noggin.
We laughed a lot, and in many ways the sickness of it all is funny in a sicko way, but writing this now, I'm a bit anorexic in terms of replicating the humor. A lot of funny moments with Kelly's virtually messed up series of events in his life.
I came up here to be a friend, and I do not know how much good I did, so this is not about exploiting anyone's pain, man, so if I turn on some humor, let's go with it, okay, kind reader who is from the KK clan?
There are many answers to the ills of society, of the sick warring, wicked, narcissistic American society. Defund the military, defund the politicians, defund the predatory retail and consumer hell.
Cigarettes and chew and booze, and the story is one of endless immediate gratification, and pain pain pain, and unattended trauma, untreated families. Estrangement in America, in capitalism, is the ugly gift that keeps on giving.
Yeah, the n word and the s word for blacks and Latinos is common up here. Amazing how this country is really not anti-racist or integrated. The show must go on, though, since this superficial society, throwaway society to the core, will never ever be just and ever will be whole.
Gods and monsters and mindless moments, ennui, cities and tales, and a hundred different archetypes of variations on a hellish theme. Sometimes the salving of past addiction is buying junk, boob jobs, endless 7,000 square foot trophy homes. Sometimes a blue collar or green thumb millionaire is exposed to the hell and horrors of addiction, and the increasing number of lost and misbegotten folk.
Atomized in Wisconsin.
I'm at the MSP airport. We know who is working the booths and wheelchairs and kitchens and mini-stores here. BIPOC. A better world than, what, Ghana? A better world than Juarez? I will be bringing a few dandy talks with a guy from Ghana, a rasta man working in this bi-state as a medical equipment guy, for a large outfit.
His name is Kwame, and of course, his intersection with me is tied to the medical equipment at Kelly's hoarder's paradise. We talked. Kelly talked. We talked about work, jobs, and Kwame is 61 and ready to leave the entire state of insatiable USA and head for "the islands," somewhere, tropical, with a rasta and Bob Marley attitude. Nothing fancy, small apartment, and out of the rat race of America. With his shitty social security. That's enough for him.
Stories, unfolding tales of many cities, and that is it in America. So many people want out of the horror.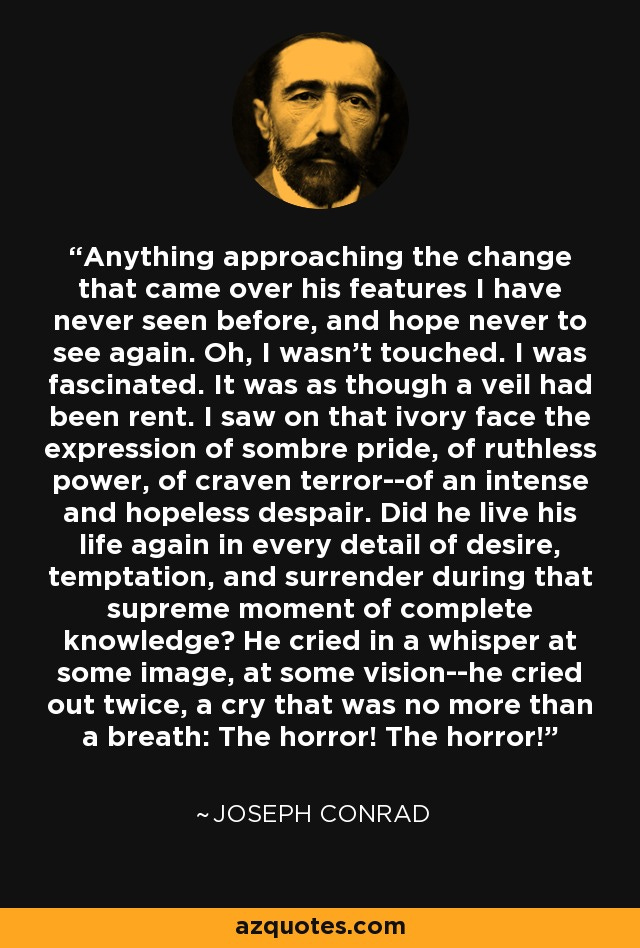 Stay tuned for more in this series. Sorry I went off topic, but I can get right back on that train to heaven, train wreck through America, tale of the cities.