first of three parts . . . what's love got nothing to do with it in Wisconsin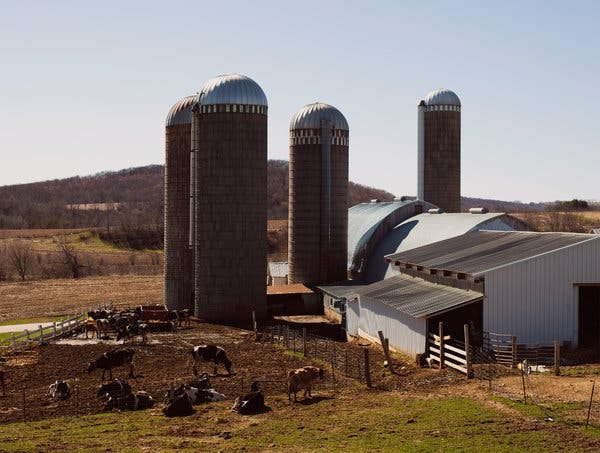 "Are you the people with that black pick-up with the white camper?"
He's a short red-bearded white cop standing over me and my friend, KK (initials to be revealed soon). We are in KK's hometown, Merrill, Wisconsin, population 9,300.
Terminal Velocity: Man Lost of Tribe is a reader-supported publication. To receive new posts and support my work, consider becoming a free or paid subscriber.
Subscribed
"What's up, officer?"
"We have a complaint from a resident who says you were on his property taking pictures of his house and a juvenile daughter."
So begins the morning in Merrill, or at least, after a few hours of photographing with a borrowed Canon KK's old haunts, his schools, churches, and, yep, the house he grew up in. It was 9 am when I got him to stand on the sidewalk to photograph KK in front of the small house where he spent his youth. It was his grandparents' home. Small, sort of shotgun clapboard style no with faded vinyl siding.
Four shots, and we took off, turned for some of the street scenes where he played, and, then we moved on our with the pick-up and my shutterbug disease.
I call these drive-by shoots, so we drove and then stopped, posed, and then shot film. He is a 65 year old who I met on the "internet" who has been a good friend, a good reader of my stuff, including books, for more than a year. His wife died in October 2022, in River Falls, where they moved to decades before leaving both of their hometowns, Merrill. Merrill is his and his deceased wife's birthplace and family locales. Bad memories for KK, and I don't know about his wife, Cheri.
"The owner of the home accused you have trespassing, stepping on his lawn and photographing his teenage daughter. He is wanting you arrested."
Welcome to America, and sure, I knew I'd get out of this stupidity, but what flashes in my mind is the mindlessness of America, the flyover states' policing and politics, the rural places with contradictory "values," old sagging towns with closed businesses, tired homes, and more which I will cover in this series. Lots of strip malls and drive-thru food joints you see all over America.
"I'm a journalist, and I have been taking photos of Merrill the past few hours, and I can tell you we did not go on the lawn, and I was photographing KK who is from Merrill. I saw no girl in a window, and there is no girl in a window in the four shots I took of a guy out in front of his childhood house."
"The house owner said his daughter was upstairs, wondering what you were photographing and said you photographed her."
The conversation when from here and there, and we gave up our IDs, and alas, yeah, KK is an ex-con (with air quotes), ten years behind bars total, six in prisons throughout Wisconsin. He's known in these parts, and he's still on paper, which means he is on "supervision," not allowed to leave the state, and his name and his "crimes" would be coming up on the ID check.
I went outside, to the camper, and pulled out the Canon. The shots showed I was on the public access, sidewalk and road, and there is no peeping woman in any photograph looking at these aliens. KK stayed on the sidewalk. I shot him there.
America. The big burly guy/father followed the cops who went around town looking for this camper/pick-up truck combo, a unique looking rig. They spotted us at the local restaurant, The Pine Ridge.
America. This guy came up to me, as the cop was facing me, and while I showed him the photos in question; this guy, the so-called victim, pulled out his phone camera and started filming me and the cop.
America. "I'm telling you if they come back and start photographing my house, I will shoot them. I'll shoot anyone coming onto my property."
"Well, we'll deal with that if that happens."
"I'm not fucking joking. I will get my rifle and shoot the sons of bitches."
America. After he went back to the five other police vehilces, I gave the cop the old thought exeperiment: "So, in this little Wisconsin town, you have people shooting anyone going onto lawns, with all these homes with no fences, no signs about no tresspassing, you really think I am supposed to believe you can arrest me for stepping on a lawn and photographing my friend's old childhood home?"
America. "Well, it is tresspassing."
"So you have a lot of shootings in Merrill? Especially in the summertime when kids and teens and their dads and aunts and uncles might be throwing frisbees and balls for dogs and then errant throws and tosses might get a ball or frisbee near the house and some innocent ball player retrieving it by some window or wall?"
America. "It's trespassing to step on someone's property and you can get arrested."
America. "So Merrill has a lot of arrests for kids and dads trespassing? You bust dogs pooping on property, too?"
America. "So, you did background checks on us, what about this guy?"
"Yes."
"And, you found some 'interesting' things in his background?"
The cop smiled. "Yep, there are some rough things in his past."
America. "So, put the shoe on the other foot. Now, if I was in this parking lot, and say, none of this happened, but I started photographing the parking lot, the cool sign, and then this guy with his Duck Dynasty beard, I know this asshole would go after me hard, no questions asked. I've been around the block, around many parts of the world, worked in prisons, and I KNOW for a fact this punk would go after me for photographing him in a public place. Just like he just did with me."
America. The cop smiled, nodded his head. "Look, think about it, officer. If say I was in Madison, on a street around the university, and had buddies and me tossing footballs, and maybe me photographing them, and then one ball ended up on a lawn, the home owner/resident could call the cops and have us arrestred? And then this shoot to kill crap, you think in a university town the cops would be allowing this? The city's lawmakers, they'd be okay with college students or faculty or whomever getting arrested for going after a loose beachball or softball off the lawn?"
America. "I've never been a policeman anywhere but here, in Merrill. I don't know about other cities' ordinances."
America. Ahh, imagine the headlines: "Trick or Treaters Shot in Merrill, Wisconsin, after a dozen home renters pulled out AR-15s and Glocks and started firing away." Or, "Local Photographer Dies after Homeowner Plugs him Between the Eyes for Photographing old Historic Home."
America. And, it only gets worse. "Look, we will be keeping him here until you all get on your way to make sure he doesn't follow you. Are you done photographing in that area of town?"
America. "I am photographing bridges, pubs, old fronts of buildings, and more. And, we have a graveside service at the cemetary at one. His wife just passed last October and there is a monument marble bench in the graveyard and 20 family members showing up. I'm officiating it."
America. "Well, we'll keep him here. You should be fine. The cemetary is a good mile from his house."
America. "So, this guy wanted to have you ticket us?"
"Actually, he wanted us to arrest you both for trespassing and stalking his daughter."
America. "You know this is bullshit, really. Smalltown Wisconsin, and I take other small towns in this cheesehead state have similar values, similiar 'shoot first, ask questions later' ordinances."
"Well, he lives in a sketchy part of town and they are worried about their stuff in the yard and on porches."
America. Shoot to protect the barbeque and patio furniture.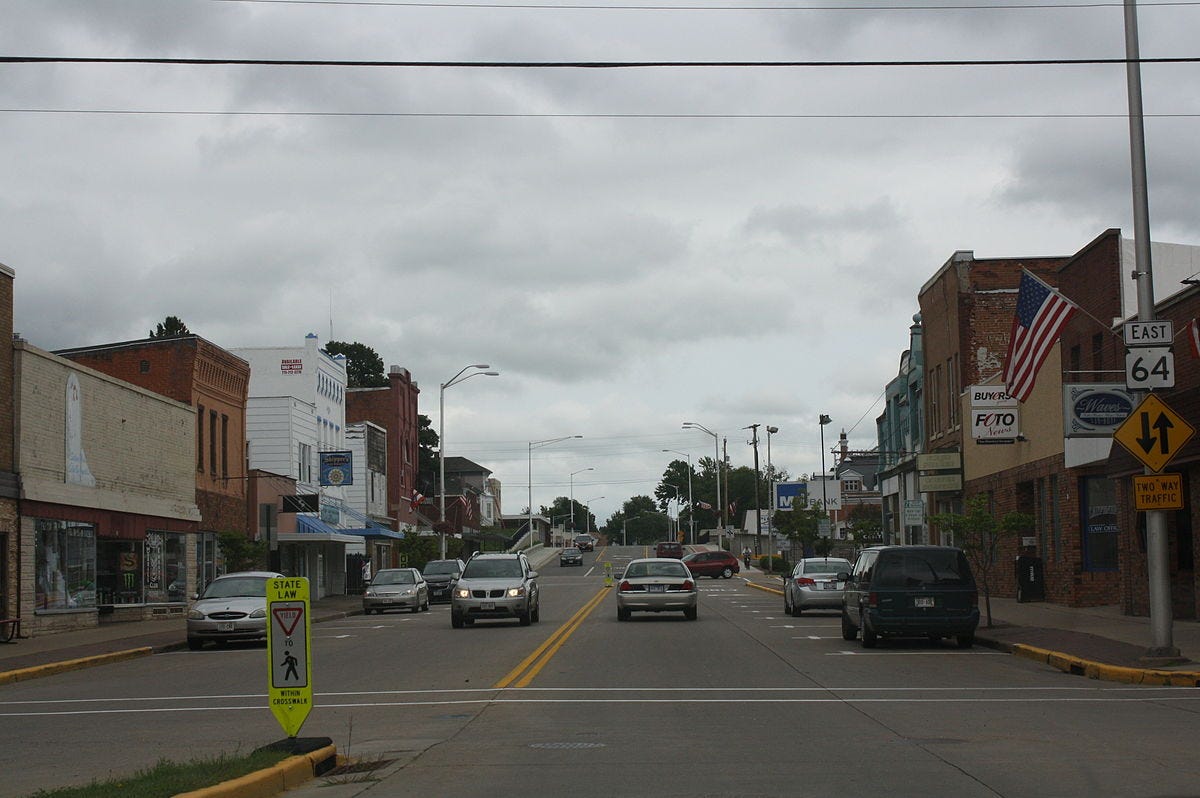 City of Parks. Well, the next iteration of this first part deals with The City of Bars.
"At one time there were 53 bars in Merrill," KK said. "I knew them all. That's what people did when I was growing up. They still do, but there aren't that many now. Many closed up."
Bars and churches, on every street corner. All Aboard, Gesundheit, and so many run-down joints and holes in the wall, even back when KK was taking fast cars and noisy motorcycles through town to push the oppressiveness out of his skin. His first take down by the law was when he was 16. Booze.
America. The Chatterbox, Hub Inn, Newwood Tap, Ali Baba's, Dee's Bear Den, Northway Club, Hinz's Cork and Dine, 1-900 Club, Beacon Bar, Dick and Shirl's, Victory Lane.
The victory in this town is working in bone numbing mill jobs, living in a town of killing deer and yanking walleyes from the lakes and rivers, beatings at home, knuckling the young ones in the head, and, drinking at those favorite watering holes.
America. The best Friday Fish Fries are had at those booze joints. Hamburger runs, deep-fried Wisconsin cheese curds, and puffy fries. Bars. Pubs. Clubs. Lounges.
America. In Eagle River north of Merrill, we have the Pioneer, where you pay a buck for an ashtray to smoke inside, so the collected tray fees are used if anytime the bar gets cited for allowing cigs and combustion inside.
America, the land of Disney thinking, cutesy names, and one's legacy emblazoned on some Blatz or PBR lighted sign, passed from generation to generation.
Merrill, America: Plowman's Playhouse, Mid-City Tap, Frish's Place, Clubs 64 or 107, Club Morder, Gail's Place, Urban Darlene's, E and K Tap, The Robber's Roost, Corner Bar, Avenue Bar, Gil's Bar, Ballyhoo's, Trophy Bar, Legion Lounge, Rock Island Resort and we can's forget S & S Bar — Social and Sick. This one gives money gained from liver damage and all night with the boys and a $100 tab to the local hospital. You know, smoke up a pack of Kools, down whiskey a-go-go, and then at the end of the year, S & S's proprietors hand over some of that mullah go to cancer education, treatments, what have you.
America. Drink, carouse, stay away from the kids, pound back the beers and shots, yell at the top of your lungs how you are right, and the America is about might makes right, aervednd then, maybe, just maybe, a head-on collision with a tree. Or pond. Death by exposure, drowning, all in a night's bar hopping.
KK got wrapped up into drinking young. Nature and nurture. He's more than just a smart guy, and he holds a boyhood with no interest in school, a whipper snapper in math, and alas, that teacher who wacked him on the head many times while he struggled to do division. That was grade three.
Imagine, years later, he's working as a CNA, and lo and behold, this monster teacher is in memory care, in need of bathing and all that. She called him "my sweet Kelly." All those math division wacking sessions long dust to the wind roiling him her Merrill brain. From sadistic teacher to broken brained old lady dying in a care facility.
So when we traversed this town, one he moved away from decades ago, the lights of nostalgia and nightmares came pulsating out. He knows every nook and cranny, every business that was, every place where he hung out at after ditching school. And the bars.
So when the fuzz came buzzing into our Pine Ridge Diner, more than just flashbacks were surfacing. He, KK, haven been fighting the law all his life, with a total of 10 years behind bars, he shook his head and laughed.
Since I was the accused perpetrator — photographer — I calmly dealt with the cops and their stupidity. Five or six cop vehicles, and big bearded bruisers holding onto their flak jackets and holsters.
Yeah, the illogic of having cops tell me I should have knocked on the guy's door at 8:30 am on a Saturday, well, this is America. Imagine, I shot 130 pics in a two hour period. Courthouse, churches, cool architecture, funky yards, Trump and Go Brandon signs next to a white cross, you know, all that artsy fartsy stuff. The thought experiment is this: So, a photographer has to knock on what, a dozen, two dozen, more doors? Ask permission to shoot a man standing in front of the old broken down home?
I've talked with a few people about this, and hands down they say this is absurd, and then all the photos they took in places like Juarez or throughout the world. Kids and chickens. Three-legged dogs next to a woman hanging out clothes. Vietnam or Venice.
America. You will have the cops come blazing in to interrogate you about photo shoots. We are talking shoot and dash.
Yeah, the guy's got a rough background, i.e., criminal background. But still, an ex-con was yelling and spitting that he wanted me arrested. A 66 year old guy from Oregon.
America — Friendliest place on the planet.
A sidenote to this is I just opened up my phone call log, and there is a message from the investigating officer. He wanted to let me know that when we drove off by him standing with the accuser, it was the pissed off father who returned back and wanted to apologize for his threats and bullshit. He was, again, Duck Dynasty addled, and no matter how many people reading this think I should have or could have might have done this or not done that, it's all in a day's work for me, and while the dramatic overtones may sound as if I am frazzled, well, I am not.
America. Within thirty minutes of the guy's threats and his bullshit filming me with his toy phone, well, he apologized, and wanted the cop to let me know he was just overprotective and that there was a past, that is, some past incidents with his two daughters. I just listened to the cop's message, two days later.
America. Triggered. Triggers. Trigger locks. Unlocked trigger locks. Rapid-fire triggers. Triggers all lined up while the weeds take over the yard and the Walmart shit piles up.
America. Wisconsin. Shooting ranges all over the place. Golf courses and shooting ranges. And a shitload of shit factories, that is, dairies.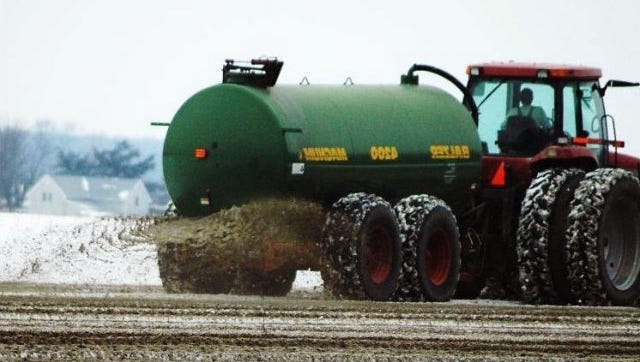 America. Dairies and fields of GMO corn and soy. You gotta get the cows fed. Shit factories, those daity cows. America. What to do with the shit? America. America Don't Take No Shit from Anyone (bumper sticker I saw on the highway).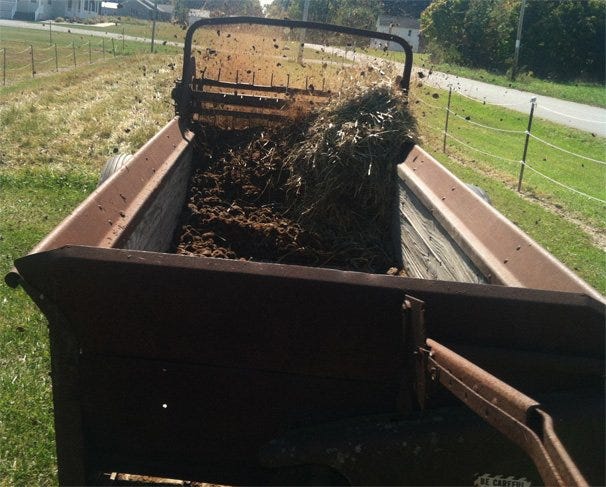 America. Hair triggers and trigger brains. Lots of shit.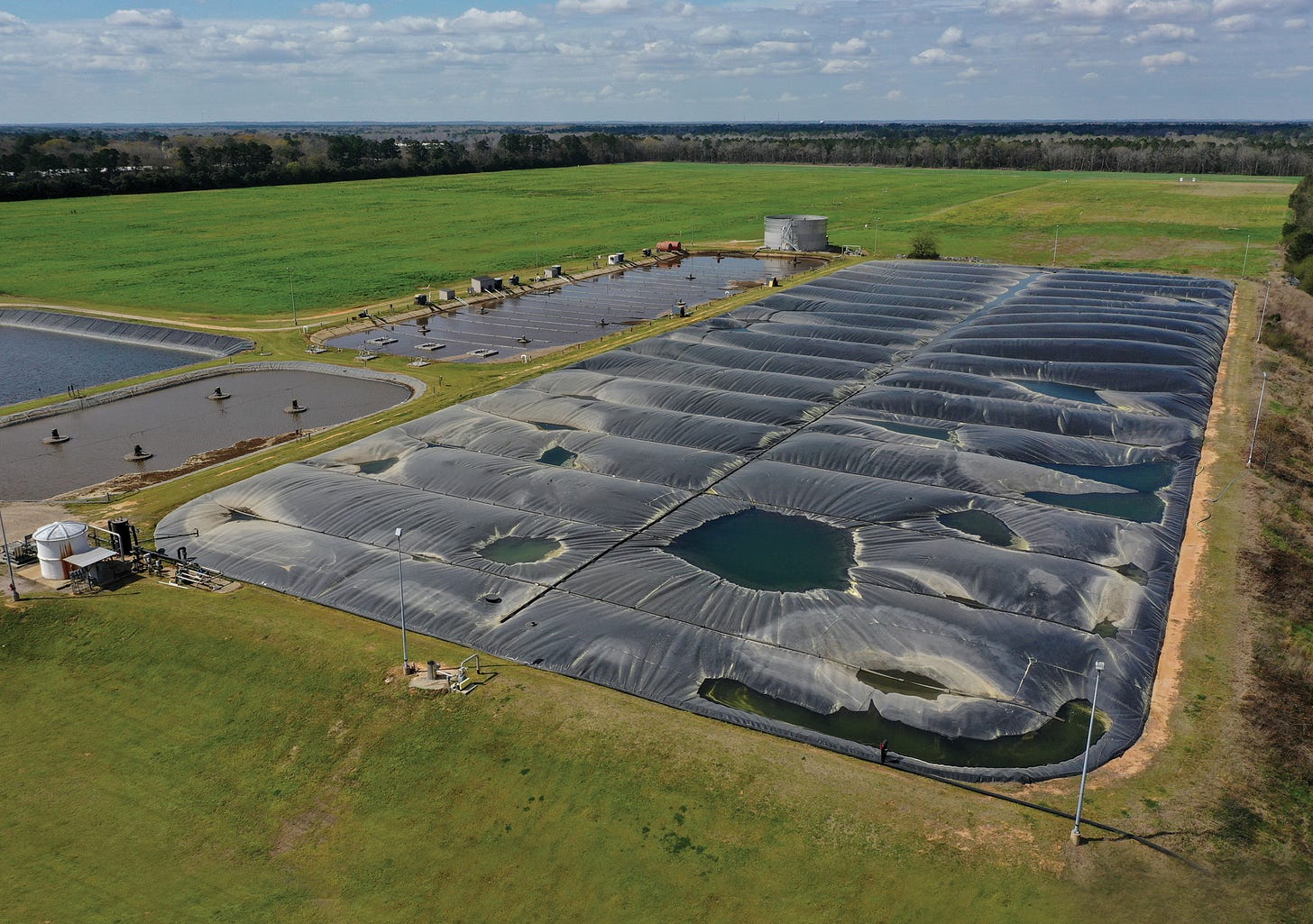 Graveyards and dairies. So, some of those 53 Merrill haunts are gone, turned into chiropractor offices. One's a florist. Old, sagging boarded up. You have to look closely for a bright beacon coming from a foggy window. "No Coors Served Here!"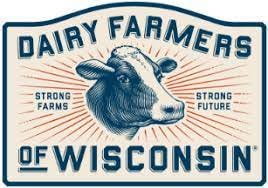 Those cemetaries are loaded with German and Polish names. Wisconsin, the state with the most beer: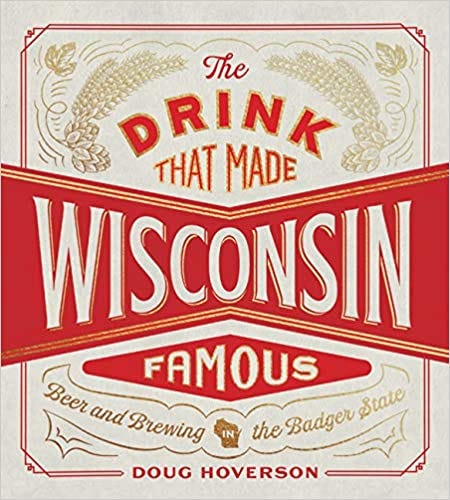 From grain to glass—a complete illustrated history of brewing and breweries in the state more famous for beer than any other


Few places on Earth are as identified with beer as Wisconsin, with good reason. Since its first commercial brewery was established in 1835, the state has seen more than 800 open and more than 650 close—sometimes after mere months, sometimes after thriving for as long as a century and a half. The Drink That Made Wisconsin Famous explores this rich history, from the first territorial pioneers to the most recent craft brewers, and from barley to barstool.

From the global breweries that developed in Milwaukee in the 1870s to the "wildcat" breweries of Prohibition and the upstart craft brewers of today, Doug Hoverson tells the stories of Wisconsin's rich brewing history. The lavishly illustrated book goes beyond the giants like Miller, Schlitz, Pabst, and Heileman that loom large in the state's brewing renown. Of equal interest are the hundreds of small breweries across the state started by immigrants and entrepreneurs to serve local or regional markets. Many proved remarkably resistant to the consolidation and contraction that changed the industry—giving the impression that nearly every town in the Badger State had its own brewery. Even before beer tourism became popular, hunters, anglers, and travelers found their favorite brews in small Wisconsin cities like Rice Lake, Stevens Point, and Chippewa Falls. Hoverson describes these breweries in all their diversity, from the earliest enterprises to the few surviving stalwarts to the modern breweries reviving Wisconsin's reputation as the place to find not just the most beer but the best.

Within the larger history, every brewery has its story, and Hoverson gives each its due, investigating the circumstances that meant success or failure and describing in engaging detail the people, the technology, the marketing, and the government relations that delivered Wisconsin's beer from grain to glass.
America. Americana: things associated with the culture and history of America, especially the United States.
This is part one to KK's magical mystery re-tour of Merrill, the roots of where the hell started for him. I've been in small towns in Mass. and Delaware and New Jersey, for sure, and the bars and pubs and wreckless legacy of cops owning booze joints, all of that, it's been taught to me early. As a traveler. I've seen the idiocy of men and women plastered in Edinburgh and Dublin. And in Hamburg and Munich.
Limey monsters in British Honduras and now Belize slamming drinks and spewing the shit of military men high on rum and beer. Yeah, one of the worst times was when my former wife and I were in Athens, and the four Brits — military on R & R — in the room adjoining went from toasting and hoisting to singing and yelling to actually beating the shit out of each other, the walls pounding, some of the pictures in our hotel room crashing down.
KK isn't that kind of a drinker, but the drinking started for a dark hidden reason, and that too will be explored in part two. Booze, meth, fentynal, the whole nine yards of America.
Smalltowns in rural America, shuttering some of the businesses. Farms going belly up. Big bruiser Germanic men, brothers and fathers, working the manure and the milking machines. Endless winds and chill and snow and rain. Hot as hell in the summer. A lot of flat land. Marshy land and swamps all over.
Guns and butter, Wisconsin. America. One kid with higher ambitions, locked into a mold for a while, a product of father beatings as a kid, beatings by teachers, the kid, KK, always throwing in to protect the bullied fat boys. Wisconsin. Ten years behind bars in more than a dozen shitholes, from county lock-ups to state correctional institutions.
KK fought the law, and the law waylaid him.
I met KK a year ago when he tracked me down via email. Reading my stuff over at DV, and alas, I learned about his River Falls life, his wife of 41 years struggling with small cell lung cancer. And she eventually succumbed to the cancer. More about that in parts two and three.
"How did you meet him?" some have asked. "You are flying all the way to Wisconsin for eight days to see a fellow you never met, some guy with a shady past?"
Yeah, and that's also in parts two and three. Why I came, and what transpired, again, more microcosm of the flagging United States of Go Find Bradon and Trump Derangement Syndrome . . . America, my first time in Minnesota and Wisconsin.
America. Trigger warnings. Meth and cancer, family estrangement, pedophilia, violence, hoarding what you have, endless cycles of have's and have's not.
America. On the surface, all fine and dandy in those cul-de-sac hoods and on those thousand acre farms. Soy and corn. A belly full of toxins and a belly full of Friday Fish Fry and Old Milwaukee. But boy, so many addiction clinics, so many lost grandkids on meth.
America. Where oh where are the Red Nations?
• Brothertown Nation
• Forest County Potawatomi
• Ho-Chunk Nation
• Menominee Indian Tribe of Wisconsin
• Stockbridge-Munsee Community Band of Mohican Indians
• Oneida Nation
• Bad River Band of Lake Superior Chippewa
• Lac Courte Oreilles Band of Lake Superior Chippewa
• Lac Du Flambeau Band of Lake Superior Chippewa
• Red Cliff Band of Lake Superior Chippewa
• Sokaogon Chippewa Community (Mole Lake Band of Lake Superior Chippewa)
• St. Croix Chippewa Indians of Wisconsin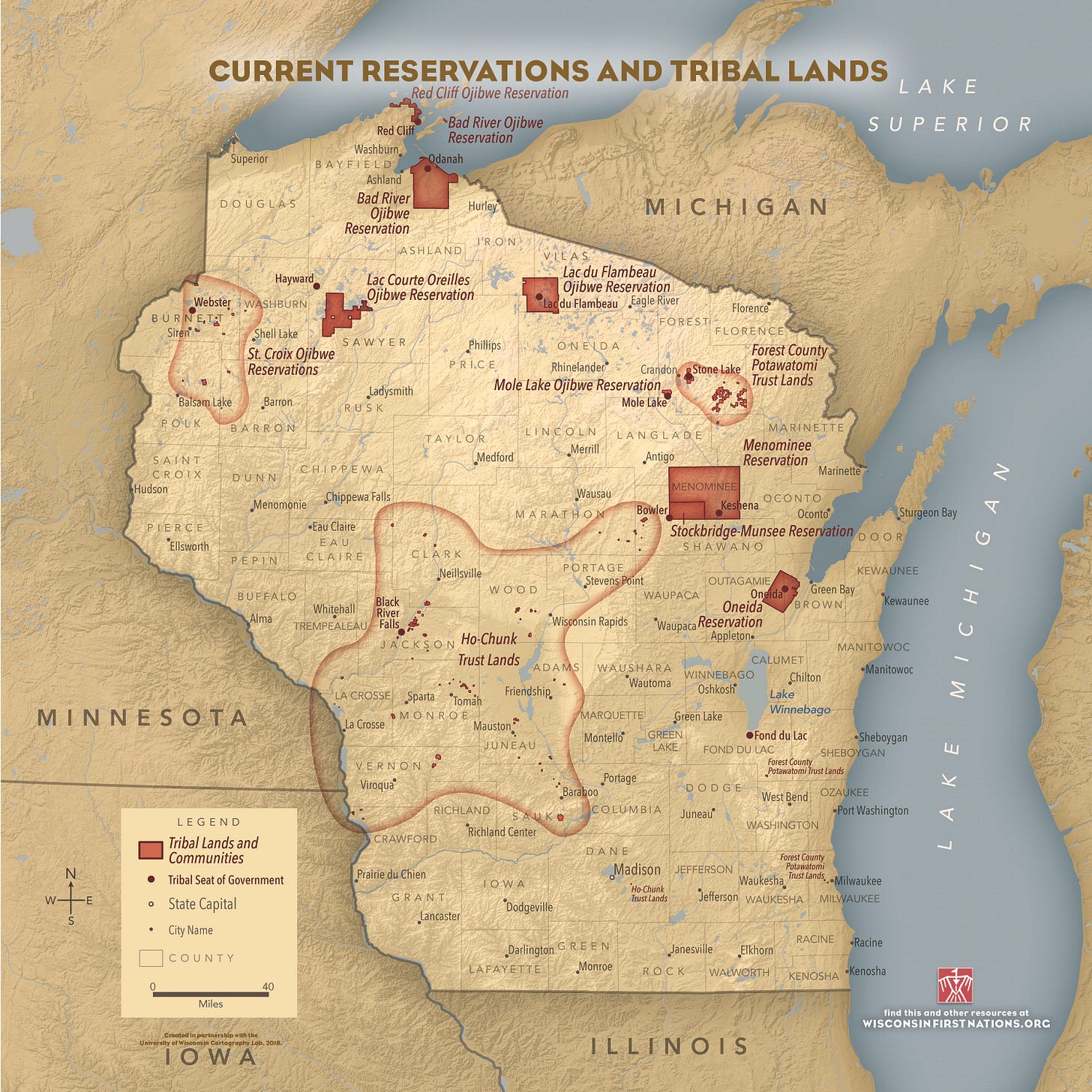 That's a whole other story, Red Nations, USA. America. Trigger Warnings. Tribes. Prisons and PBR. Endless mud pits and manure ponds. Wisconsin Cheese, the Best in Show. Where are the tribes?