Yeah, a trite saying, for sure, but what does it mean when it comes to green, sustainable design, permaculture, all sorts of building and planned community magic?
Capitalism: The Elephant in the Room (another person I worked with, i.e. Democracy School, riverkeeper, Center for Justice, Rights of Nature — Thomas Linzey)
I definitely do not want to question the deep drive for the people I met recently working on these things called land-art generator concepts. One book, Land Art as Climate Action, was on the Maritime Museum theater piano.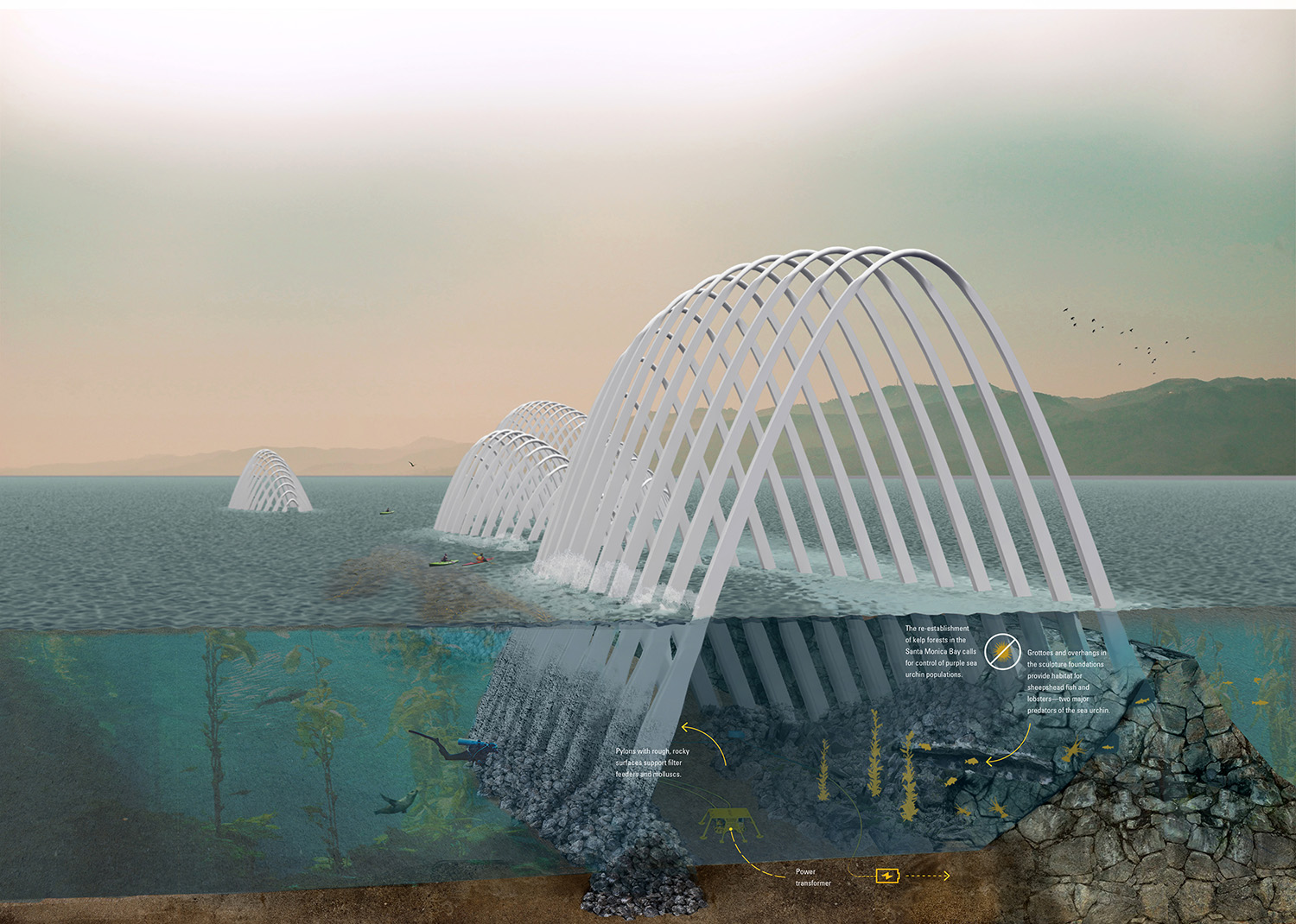 We were there, and it was just a handful of folk (I always wonder how difficult and why it is that there are no young people at these events, i.e. we have OSU Hatfield Marine Sciences and a Community College and 11 K12 campuses), to listen to three presenters tied to a local community experiment on land regeneraton on a former diary, 18 acres, with two creeks and ponds, near an amazing larger creek, Beaver. Well, that who the host was, and two out of town guests, Bob and Dave, came in to bring their specific messages to the audience.
This bio-centric, new ideas hub is near Eddyville, on the Oregon Coast, but inland. I was mulling around the museum after viewing an opening of photography, drone photography, here on the coastline.
This was New Ledo Hub's public coming out event, and the coordinators of this place have interesting backgrounds
Melissa Cliver is the curator of the Newledo Inventor Spotlight. She is excited to help community organizations and regenerative creators develop their own events, happenings and inventions.
Nicole Cousino is an entrepreneur, regenerative planner and creative strategist. Her background includes mission based startups, documentary film, industrial design, permaculture, and sustainable sanitation.
One of the guests was Robert Ferry, co-director of Land Art Generator, which is an experimental design organization, looking at renewable energy which can be beautiful.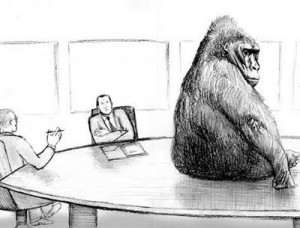 The third presentation was with David Stone, inventor, with degrees from Purdue and doctorate from University of Arizona.
His claim to fame is ferrock, created from a mixture of steel dust waste and silica, both of which are byproducts. When mixed with ferrous rock and water and exposed to carbon dioxide, this mixture hardens as a result of a chemical reaction between the steel dust waste's iron and carbon dioxide from the air. As the iron in the steel dust waste absorbs carbon dioxide, iron carbonate is formed and the material continues to harden. The resulting product is strong, durable, quick to set, and carbon neutral.
Stone created this building material in 2002 as an experiment-gone-wrong. According to some news sources, Stone was researching how to prevent iron from rusting and hardening, ferrock was initially abandoned by Stone. After figuring out how to manufacture ferrock with the help of Tohono O'odham Nation Reservation and $200,000 in Environmental Protection Agency (EPA) grants, the University of Arizona was issued a patent for ferrock in 2013.
The Eddyville hub is about bringing idea makers and inventors to the land for a community conversation, learning, sharing. The farm has a vision of biointensive farming and on site living. It's in its infancy, and the impetus for these two women is about "practitioners and farmers working on early stage innovations in our four focus areas: farming, energy, shelter and waste."
Regenerative is the keyword, the overarching concept, operating system, and a philosophy.
Of course, I've worked on these issues educational wise, as a sustainable coordinator, as a sustainability editorialists, columnists, radio show producer and activist.
Green building, and the LEED certification, and then net zero architecture:
Many cool places I have gone to as a journalist include no-till farming operations, new ways to deal with that deadly crop, wheat, small farming organic and CSA operations. Dozens of amazing authors on my radio show — David Suzuki, Tim Flannery, author of Against the Grain:
James Howard Kunslter, Novella Carpenter, Richard Heinberg, David Helverg, and so many others. Air, water, ocean, fresh water systems, urban design, and of course, localized economy, or slow money.
All this stuff stuffed in my noggin, and nowhere to go, except these screeds.
There's the Food Forest, too, in Seattle.
"A forest of food planned for Jefferson Park" by Paul K. Haeder | September 14, 2011

Water chestnuts, breadfruit, dragon fruit and medicinal palms: In just two years, all this could be harvested two and a half miles from downtown Seattle.

Organizers of the Beacon Hill Food Forest want to turn a city-owned seven-acre site west of Jefferson Park into a community garden where residents can grow their own food.

Beacon Hill resident Glenn Herlihy, a garden designer, got the idea from a design class he took in 2009.

"We picked Jefferson Park and came up with a design to pass the class," he said.

To make the plan a reality, Herlihy and his neighbors have launched Friends of Beacon Hill Food Forest.

Group members tout the area's ample sun exposure as an ideal location for growing food and envision an array of crops that reflects the area's ethnic and cultural diversity.

The group has backing from the City of Seattle. In March, the Department of Neighborhoods awarded Beacon Food Forest a $22,000 grant to hire a consultant and pay for outreach and conceptual designs.

Project organizers held two meetings, in June and July, to gather support and input from the community. To publicize the first one, organizers mailed notices printed in five languages to more than 7,000 households, Olson said.

About 70 people attended the group's most recent community meeting.

Concepts for the garden include zones, with space for fruit and nut trees, wild areas and more manicured landscapes.

"There are a lot of hungry and out-of-work folk on Beacon Hill. Think of this as low-cost organic gardening."
. . . and I was a board member of Washington Food and Farming Network: … and one project, Farm to School Program, strengthens local and regional food communities across the State by increasing opportunities for schools to purchase Washington-grown food, helping our farmers get access to school markets, and helping our kids get access to fresh, local food.
I've written magazine pieces on the variety of food and sustainability and localizing projects in Washington and thereabouts.
Quillisascut helps create connections: Teacher workshop help students symbolically and literally plant seeds
Francene Watson, one of the Quillisascut brethren, and WSU doctoral student and teacher, is developing place-based education tied to gardens. She's been working with second graders, making sure that each school has a greenhouse, composting program, and garden.
WSU College of Education Instructor Justin Hougham helped establish for the 2010-2011 school year a program entitled Palouse Pollinators: School garden Series for Teachers and Learners.

"This project is based on the simply query: What if everyone could learn the wonders of sowing seeds, nurturing plants, and learning how to cook produce fresh from the garden?" Hougham stated.

The Quillisascut attendees learned how to talk to bees, lift food from soil, draw shadow from the apricot trees needing strong harvest hands. They learned the thermal dance of a bread and pizza oven that always reminds me of my days growing up on Portugal's Azores islands.
They were there to inculcate change in their instruction. I've been to the farm years ago, before a book was written about it, before a video was made.
Scroll down to this image and listen to Rick talk about his farm: My Podcasts/Radio shows!
I am not digressing, just enhancing. This is what all those ideas are about, but they've been in place for decades, and alas, the Lockdown, the death of tens of thousands of small restaurants, things have changed. Here, a slice of the story from a long time ago:
Eating Close to Home
We all know how eating out at a local restaurant can affect our temperaments, our wallets, even our waistlines. But how many see the act of dining out as a step toward sustaining the livelihood of some local cheese maker or grain producer? Or as a political statement that determines sustainability for the environment?
"The most important relationship I have in my restaurant is with the farmer," says Tamara Murphy, well-versed chef, co-owner of Seattle's Brasa Restaurant, and keynote speaker on Dec. 5 at the Spokane Athletic Club as part of the Farmer-Chef Connection, a gathering of 100 local chefs, ranchers, farmers and retailers galvanized to strengthen the fabric of local and seasonal food networks.

Murphy has spent 16 years in Seattle at two restaurants building these relationships with food producers. Her stated principle is to "go out of my way to learn about the farmers." She believes knowing the people who catch the fish, make the cheese, raise the livestock, craft the wine and grow the produce helps her to concoct food creations that taste better.

Sustainability, food security, and protecting the small farm/ranch way of life were issues undergirding the event.

"I'd love to see a day when local food producers and chefs come together and understand each other's craft," says Pete Tobin, instructor at the Culinary Academy of Spokane Community College.

"Sustainability means bringing the farmer to the chef," says fourth-generation farmer Fred Fleming of Shepherd's Grain. Growing Eastern Washington wheat means bringing the chef to the farm and onto the combine, but Shepherd's Grain's second mandate is to bring the farmer into the kitchen to see how hard chefs work.
The Farmer-Chef Connection was sponsored by Chefs Collaborative, Ecotrust, WSU-Spokane County Cooperative Extension, American Culinary Federation and the Washington State Department of Agriculture.

Visit http://www.portlandcc.org, http://www.agr.wa.gov/marketing/smallfarm, http://www.wafarmersmarkets.com, http://www.ecotrust.org and http://csnar.wsu.edu
And, then, more on the Misterly's: "Living Slower, Eating Better"
I'll continue mixing it up with Friday night's talks (3/10/2023). First a caveat: I've done so many thousands of hours of doing, of organizing for, of participating in, of writing about, of educating and mentoring with students, of interviewing for that big tent show called "sustainability." Water footprint, ecological footprint, wild salmon recovery, beaver restoration, cradle to cradle manufacturing, green building, net zero architecture, and dozens of other projects far and wide.
Whew, do I have multiple perspectives, and it still comes down: where do cultures come into the picture?
Like I said, I was just going to a photo show here in Newport, and alas I went to this event by accident. I talked with David Stone before the presentations, and we swapped ideas around ecosocialism, education, Tucson, and how he and his spouse are considering Silver City as a move.
I've cut my teeth on education, and how the classroom has always been the bad place, the place of deadening ideas, and that the K12 experience is like a prison or locker room fight and mutual admiration and intense bullying experience. All tied to 30 fixed desks and chairs pointed toward the Drill Sgt, err, teacher.
K12, the place where consumerism, lock-step capitalism, throw-away mentality get cemented. There are not simple tweaks. The entire system has to be scrapped, and turned into community and societal and environmental and music and arts and hands-on biology and place making. That takes money, shifts in the capitalist mentality of divide and conquer, and of course, it's revolutionary . . . really deep learning and participation.
Having a David Stone get grants and obtaining these higher education degrees is great, but it's top down in its own way, and while he is doing good things, the scale is small-small-small.
He went to Purdue for two degrees, and he told me he studied philosophy, buthe ended up in Tucson working on an environmental sciences doctorate.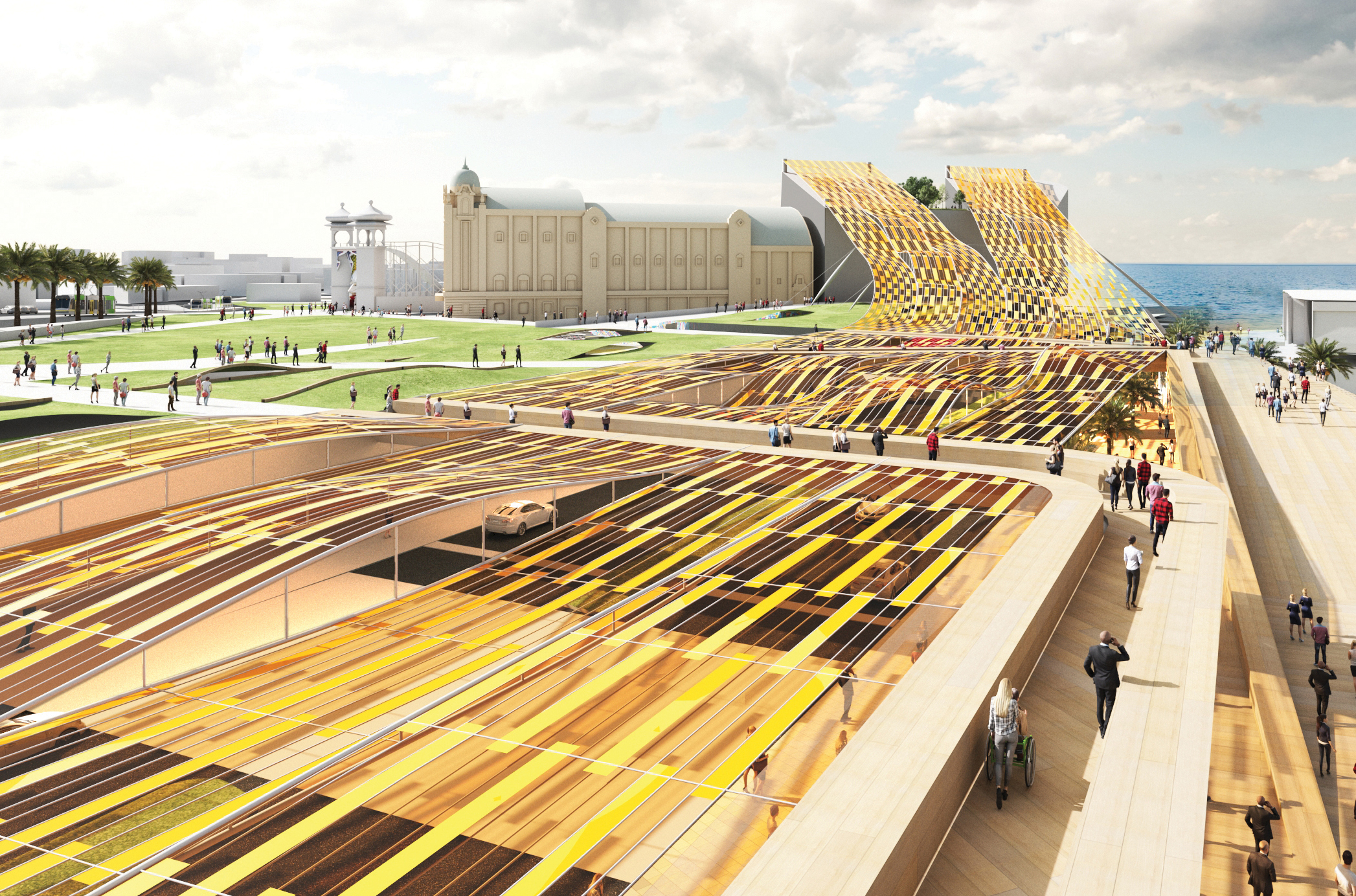 Now, the big thing is for me THE PEOPLE who are rarely put front and center in this equation of sustainability, you know, billions on planet earth getting short shrift while a smaller and smaller swatch of overlords determine banking, investing, consumerism, goods and services, food, water, air, that is, what happens to those vital components of life on earth.
We are talking about a massive scaling up of all these supposedly sustainable systems. And, having them, using local materials and local knowledge and native wisdom and tribal and cultural philosophy, drive communities into resilience, robust rootedness, and a sense of working and acting and doing local while also connecting to other localities, in this sense, a global outlook, without the deadly concept of globalization.
It has to be multigenerational, many levels of thinking, and of course, god forbid, a more levelling of who gets what, and who doesn't. Haves and those haves not.
We also must not forget that we are made of oil, man — food, clothes, cars, trains, planes, consumer goods, locomation, more. So we are the folk with oil in our veins, and 10,000 chemicals swirling around solo killers and synergistic death by 1,000 chemical cuts.
Hormone disruptors, immune discombobulation, and so many brain-gut issues, wherein we have societies polluted from fetus to old person. Chronic illnesses, low spern count, metobolic and psychiatric issues, all tied to that elephant in the room.
Yes, that room had mellow people, for sure, and my presence probably puts a downer on the hippie thing. I have had this debate since I started teaching at the college level starting in 1983. We needed a Russel Brand in the midst, and I was that before Russell Brand, as a teacher and events MC/organizer.
So many of the greenies I worked with were meanies, not funny or fun, and way too fascistic in their hatred of the Population Bomb (sic) and all those ecosystems dying off because of those other deplorables. Before Hillary's moniker for 49 percent of the folk in the USA.
The issue here is how do we get young people in on this? Stone wondered how it was that when enviornmental sciences and ecology classes were hot in the Sixties and early '70s, how it is now we have more and more people — young people — not interested in these holistic fields. It's not to say there aren't young women going into marine biology and vet science. But the bottom line is that academic is colonized, and almost every inche forward, in almost all departments and fields, there is a legion of Capitalist "interests" bastardizing and corrupting all fields.
John Steppling writes about this waning of ethics, philosophy and so-called classical liberal education. Here, his latest:
And since the enclosure of the commons the human psyche has been undergoing a gradual but inexorable reshaping. The contemporary mind is one is now bereft of experiential understanding. Desire itself is commodified and somehow obscured. Today fertility statistics suggest a waning of erotic desire, and birth rates have plummeted. The irrationality of capitalism has resulted in the manufacturing of useless technologies while simultaneously destroying traditional farming, traditional education and the erasing of knowledge and of history itself. Technology has contributed to the loss of literacy and to a culture of acute depression and anxiety. ("Rebuilding Jerusalem")

[…]

Today, technology, meaning primarily digital technology, is playing a prominent role in what I have called (and Johan Eddebo has called) the shrinking of experience. But certainly there are others. Universities report nobody is signing up for post graduate degrees in English literature or philosophy, but there is a waiting list for business departments.
We have a society flipping over like live minnows in a hot frying pan. We have science as religion, i.e. so called climate change, and then we have contradictions en mass. Anti-intellectualism, and then stiff arm salutes to the industrialists, the AI-VR-AR gurus, and then, we are here, at an ecological and sustainability presentation and no young people were in attendence, and no one from the general public, it seems, showed up.
Stone is a smart guy, and he is perplexed at the same time, why the environmental movement and majors have not taken off. THe first organized Earth Day was 1970, and what we have is a complete mess, with the industrialists, the chemical-oil-mining-lobbing-smelting-priming-big ag corporations taking over those famous COP conferences (COP 2 just happened in Eygpt).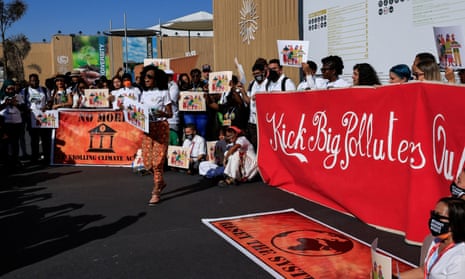 There are more than 600 fossil fuel lobbyists at the Cop27 climate conference, a rise of more than 25% from last year and outnumbering any one frontline community affected by the climate crisis.
There are 636 lobbyists from the oil and gas industries registered to attend the UN event in Sharm el-Sheikh, Egypt. At Glasgow, the figure was 503, which outnumbered the delegation of any single country. This year the only country with a larger delegation is the United Arab Emirates, hosts of Cop28 next year, which has 1,070 registered delegates, up from 176 last year.

At Cop27, "the influence of fossil fuel lobbyists is greater than frontline countries and communities. Delegations from African countries and Indigenous communities are dwarfed by representatives of corporate interests", said the group Kick Big Polluters out, which campaigns against the influence of fossil fuel lobbyists at the climate negotiations.
Capitalism is at war with nature, humanity, air, space, bodies, minds, hearts. And that is always the elephant in the room, and we are in a world of hurt with 9 billion people, many billions needing clean water, toilets, fridges, fans.
While the great white hopes of USA, Canada, Europe are colonizing the earth with techno fixes, which are not fixes at all, but fixed and stacked card decks, all for the Faustian Bargains, the Eichmann Effect, for the dog and pony show of Edward Bernays, and we then end up here, with 18 acres and no mule, and these kind and wanting people attempting to find meaning in their lives and hoping to generate a new way of thinking, even though it is not new at all, and we have all been caught up in Western Civilization as the answer, when we are the problem.
Most colleges produce either arrogant or self-important folk who are ready and armed to lecture to the rest of the world.
That elephant and gorilla in the auditorium include the two-headed monster of Capitalism & War, and while David Stone said we might be called Homo fluescere/ignis/flamma (fire) since we evolved as a species to burn things, cook things, to run heat and flame onto everything, from internal combustion engines to jets to campfires to every thing we touch in our waking and sleeping lives, we are actually the war makers. If it's metal, or wood, or plastic, or even cotton or corn, the amount of flame — fossil fuel — is what runs the world. Cutting off the commons, that's war, and war against hunters and gatherers and simple pastorialists.
His invention is this harding rock, and it's made up of say iron dust and ground up glass and water, mixed in, to create these slabs of tough material, tougher than concrete, i.e. Portland cement. Imagine that, I've writen about the fact that everything is concrete, and more concrete worldwide is pured than all other materials combined.
This ferrock Dave has been messing with in Tucson.

This stuff needs CO2 to harden, cure, so the idea is this sequesters carbon dioxide, which for the people at this event is a deadly gas, all pumped up in the climate change-global warming game. There are so many alternative theories around climate chaos, and a world without ice, but CO2 is a market, man, carbon credits, and alas, what about the people, the ones in India who need an ice box, sewer treatment, basic "things" to lift up the masses of people who live in highly air polluted cities with out of the root wet bulb kiler temperatures?
The goal is seven-fold: recycling, carbon capture, green materials, sustainable building, renewable energy, resilient communities, climate change adaptation all leading to Clinton's blurb — "It's the economy, stupid — jobs."
Years ago, yes, I talked with Mike Renolds, "Garbage Warrior", about his earth ships.

Amazing, stuff, but again, small-time, baby.

These are innovators, dreamers, solutionaries in one sense, and sincere. But that Homo flamma, well, let's call us Homo bellum. War war war. Imagine that, at an event, no mention of STOP the arms to Ukraine, and no chants, Push Your Legislator for Peace Talks NOW.
Because we are the Empire of Lies, Chaos, Terror, War, and with those four deadly sins, add to it, Empire of Amnesia, Infantalizing, Disneyfication, Mass Formation, Collective McDonaldization and Amazonification. Image that, perception is reality, and then we are here, the other elephant in the room = US military multiple complexes.

Then, now, read this contortionist crap here: "Impending Defeat for the Four Horsemen of the Apocalypse" By Ronald Bailey for HumanProgress
These people NEVER take into account the growing number of humans living with chronic disease, and they never see the reality of the loss of land, home, agency, culture, and then, they see the world from a capitalist point of view, even believing that we fight better more efficient wars (combat) with fewer soldiers and all this high tech wonder.
That hopey dopey thing.
Like I said, these people I met on Friday are not evil or mean and are certainly well meaning. But it's baby steps, botique stuff, small-scale projects that are amazing, but the big picture is a very big picture indeed, and that control of wealth, education, health outcomes, spirit, science, economies, languages, thought, philosophies, oh, what a terrible place we have come to where each waking and sleeping nanosecond is being tracked, pulled and pushed into soon-to-be-released data mining, digital dashboards, compliance on EVERY level, man. Touch that spark plug in the new auto, and the car police will shut you down. Any and everything will be on the CCTV to the 10th level.
Any discussion about 5 G or the EMF's curculating throughout the land and space, any discussion about theories and other ways of seeing how the overlords are killing us softly, all of that will be on the data dashboards and we shall pay the price — the ultimate price: sanctions, lost bank accounts, poverty, in the streets, and full of anger and hate to the point of the thought and physical and medical police taking us down, one at a time, en mass.
It makes sense that thoughtful and hopeful people would dive deep into these 18-acre projects, and more power to them.
Additionally, I love these competitions. The Land Art Generator Initiative (LAGI) helps design renewable energy infrastructures that are also beautiful places for people. The goal of the Land Art Generator is to accelerate the transition to post-carbon economies by providing models of renewable energy infrastructure that add value to public space, inspire, and educate—while providing equitable power to homes around the world. Cities are invited to commission Land Art Generator Initiative projects.
But solar and wind will not run the world as the world is being run, and gas and oil — all those vast pockets and fields and enormous sources — are being found daily and shall be consumed. African nations, and now, the Alaskan fields, and, yep, there are so many bad things from this oil extraction, refining, combustion, and the armies of haters working for the billionaires and multimillionaires are not going away, but that trip to the coral reef sanctuary off Belize, it's all powered by oil, mining, smelting, fabrication, all the moving and finishing, the transporation, all of that, with the power of THE FLAME.
Aspirational, but not realistic:
As we prepare for the emergence of the truly post-carbon city, renewable energy technology is having (or should be having) a profound influence on the way that developers, architects, landscape architects, engineers, planners, designers, and artists are approaching every new project opportunity. The city of the very near future will be defined by the ever-present energy harvesting and generation infrastructures of a decentralized and resilient grid, changing the visual landscape in ways not seen since the advent of the automobile.

In his 1986 film, True Stories, David Byrne remarks that major highway interchanges are the cathedrals of the 20th century. The reference is meant to be interpreted as an ironic reflection on their brutal ugliness and disregard for human scale. Will renewable energy infrastructures be the cathedrals of the 21st century? And if so, will they be an inspiring reflection of the highest aspirations of human culture, or will they be the butt of jokes in future films that lament their contribution to aesthetic and cultural discord? (Special editorial by LAGI co-founders Elizabeth Monoian and Robert Ferry)
Oh, the competing theories and perspectives are never in the same room, siloed, and bastardized as some tinfoil conspiracy thing:
Geoengineering Watch?
From flash freezes to flash floods, climate intervention operations are nothing less than weather warfare. The climate engineers are chemically cooling the continental US wherever and whenever they have enough atmospheric moisture available. Endothermic reacting elements are seeded into cloud canopies to initiate manufactured winter weather operations, flash surface cool-downs are the result. Patented processes of chemical ice nucleation cloud seeding are creating "snowstorms" of frozen material at lower elevations that would otherwise have received only rain. The frozen material that falls often has very different characteristics as compared to naturally nucleated snow. At their discretion the climate engineers can then manipulate warmer moisture flows of atmospheric moisture into regions buried under chemical snow, flooding is the result. What will it take to awaken the masses to the climate intervention operations? The latest installment of Global Alert News is below.
Oh, that elephant in the room: The United States of America and its vassals messing with climate earth. War against not just the planet per se, but war against weather:
Much of what the Turks have now said corresponds to this. Turkish officials have said there was a light effect just before the earthquake. They also said that Americans with portable radar systems were in the area and are to be blamed for it.

So – yes: it is theoretically possible that the Turkish earthquake, terrible as it is, was triggered artificially. But you can't prove it.

It now seems possible to "manage" the jet stream that defines the boundary between warm and cool air in geographic regions, or to manipulate the large vapor flows that carry rain from the tropics to temperate zones, causing droughts or floods. Natural events or instabilities such as monsoons, hurricanes, tornadoes, etc. in the atmosphere can be amplified by "energizing". Injecting oil into tectonic faults or creating artificial earth vibrations with electromagnetic pulses can trigger earthquakes. (Rosalie Bertell)

Zeitpunkt: Could the weather weapons be responsible for climate change?

CVW: Yes, of couse. Climate is the wrong word anyway. Climate is a worldwide system dependent on the sun and the position in the solar system. Climate cannot be changed. You can change the weather. With existing technology, you can change the weather continuously. Due to the northward shift of the jet stream, it becomes hot in the northern hemisphere and, with the southward shift, ice cold there even in summer. Then there is the dying of the ozone layer: this is the layer that envelops the earth and intercepts the electromagnetic waves coming from the sun. Despite the agreement to ban CFC gases, the ozone layer is still severely depleted. New holes have been added, also over the North Pole and the entire northern hemisphere. As a result, the radiation hits the ground pure and directly, it changes the DNA of the plants, destroys plankton and the harvest. This is a result of radioactive contamination, most recently from Fukushima, and weather technologies and space travel. But this is not discussed publicly.
Check it out — "Was the Earthquake in Turkey and Syria Man-made?"
'These are the people we are dealing with, man. And, RIP, Rosalie Bertell, the so-called environmental nun, was an American environmental scientist and winner of the Right Livelihood Award – a renowned personality. More than 23 years ago she wrote the book "Planet Earth. The Latest Weapon of War", in which she denounces, among other things, exactly this possibility and practice:
The military use of technologies that can control and trigger the weather, volcanic eruptions and earthquakes. Rosalie Bertell died in 2012. But she has a successor: Claudia von Werlhof, professor emeritus for political science and women's studies in Innsbruck, critic of patriarchy and author of numerous books, became Bertell's "deputy in the German-speaking world."'
Man we have so many battles to fight against those elephants and gorrilas in the room!

Shit! Weather as a Force Multiplier: Owning the Weather in 2025 US Air Force!
There is fear, man, and that is what rules the West.
Fear makes thinking harder, yet there is an urgent need to think and to question every aspect of our current situation. The philosopher, which Agamben truly embodies, is a figure that must be heeded.

— Nina Power, Roehampton University

Agamben's book title emphasizes a vital but all too often unappreciated question. By way of answer, he worries that we are collectively and individually in a very dangerous place that, contrary to popular opinion, has little to do with a virus or pandemic.

— T. Allan Hillman, University of South Alabama
We have been betrayed!
Paul Haeder's been a teacher, social worker, newspaperman, environmental activist, and marginalized muckraker, union organizer. Paul's book, Reimagining Sanity: Voices Beyond the Echo Chamber (2016), looks at 10 years (now going on 17 years) of his writing at Dissident Voice. Read his musings at LA Progressive. Read (purchase) his short story collection, Wide Open Eyes: Surfacing from Vietnam now out, published by Cirque Journal. Here's his Amazon page with more published work Amazon. Read other articles by Paul, or visit Paul's website.