Does it all seem silly now that the world has accepted filthy rich with their filthy followers and their own filthy rich Eichmann impersonators with their own filthy private armies of lawyers (Mafioso), accountants (thieves), PR masters (Goebbels and Bernays all in one finely appointed suit or skirt), politicians (pimps and whores all in one) as well as the Science-Tech-Engineering Complex propping up their worthless anti-human projects?
I have railed against this higher ed system since I was in it as an undergraduate at University of Arizona. Journalism minor, but I worked for the college daily rag, which was not tied to the J program. Let's see — wasted money on telescopes; proposed telescopes on sacred Mount Graham — Dzil Nchaa Si An!
Let's see — U of Arizona vet school carrying out in the basement ballistic "tests" (inhumane experiments) on dogs, many of which were stolen from backyards in Tucson, by a professor of vet science. Let's see — the head football coach gaming the system and using unused plane vouchers to cash in and spread around his felony-friendly football team. Let's see — waste, landscaping that would make Trump LLC proud, overbloated budgets for the law school and Biz school, while adjuncts taught the majority of undergraduate classes.
Well, I have written about my next iterations fighting college deans, chairs, provosts, VPs, Presidents, Boards of Regents. The entire mess that is higher education is the entire mess that is predatory, disaster, penury, zombie, parasetic capitalism. The folks for the most part want to play nice in the playground. These stories below were percolating in 1975 when I first went to school.
They have continued throughout my part-time, precarious freeway flying faculty work, from Texas, New Mexico, Washington, Oregon, DC and beyond. The factories of compliance are humming now with the sound of Zoom calls and on-line un-education programs. Streaming students and zooming profs. As if we didn't see this coming in 1975 or 1985 or 1995 or 2005. Did we need the Event 21 (they call it 201) to anticipate the charge toward dehumanizing the globe, or the western globe?
Now, Dec. 14, 2021, and the project on mRNA and DNA hacking is in the sixth wave (sic) full swing.
The above documentary helps explain that.
So, the news about how rotten and rotting higher education is and has become and will continue to become seems quaint, in the western mind which has been hacked by the rot that is America Exceptionalism, now plumbed for continual propaganda and war drumming, whether it is Bush 1 or Clinton 1 & 2, or Obama, Bush 2, Tump LLC, or Biden BBB.
The children might never ask why if their brains are completely colonized. Why?
Note this Swiss fellow, not someone the prostituting media will have on — His credentials: I studied medicine at the University of Zurich, obtained a doctorate in immunology and virology, specialized in internal medicine and cardiology and have 33 years of experience in diagnosis and therapy of acute respiratory infections, in hospitals, in intensive care units and, for 23 years, in my medical practice.
On March 16th, the Swiss Federal Council declares the 'exceptional situation', the highest danger level of the epidemic law, based on exactly zero scientific evidence.

The mass media, including the Swiss public service broadcaster SRG, take on the third part in this conglomerate of mutually escalating ignorance, arrogance, incompetence and organised irresponsibility. Brainless and heartless themselves, they hammer into our heads around the clock:

There is a pandemic of a highly contagious and even epidemiologically relevant asymptomatically transmissible corona killer virus. Every seemingly hale and hearty fellow human being can be your angel of death!

Unlike in 2009, the mass media consistently censor, discredit and defame questioning doctors and scientists, including luminaries such as John Ioannidis, Professor of medicine, epidemiology and public health at Stanford University School of Medicine, oneof the world's most renowned and most cited scientists, specialised in science fraud, Prof. Sucharit Bhakdi, and Dr. Wolfgang Wodarg. At Easter 2020, after having been libelled, including an alleged threat to politicians and to my family, by a private person well known to me, myself, was brutally arrested by an anti-terrorist squad in my practice and, after it immediately turned out that I had not threatened anyone, merely the world view of insane people, I was shipped off to a closed psychiatric ward for six days becauseof 'self-endangerment while in COVID insanity'.

The governments of almost all countries seem to have forgotten their epidemic plans, which wisely spare the individuals, the society and the economy. In blind obedience to the WHO and to lobbyists, called experts, they are enacting self-destructive non-pharmacological interventions, including lockdowns never considered before, following the authoritarian Chinese role model. They are doing this almost globally, in lockstep.

Without consulting the population, they procure billions of doses of emergency mRNA and DNA injections, which are even temporarily approved by Swissmedic. This technology is being widely used on humans for the first time. Almost worldwide, the constitution, the rule of law, human rights, civil liberties, ethics, science and common sense are being sacrificed in favour of a quasi-global authoritarian regime under the control of the WHO.
I have lost a load of people in my circle, and the culling continues, as the Americans and others I have in my dying "tribe" do not follow the science. They are the Zombie force of unenlightenment. And like the proverbial deer caught in headlights, the Western Minions (the USA Mind particularly, which is the British Mind, encompassing the Canadian Mind, also covering the Australian Mind and New Zealand Mind and many in the EU Mindset) are on a bender of authority, finding a new cold-hot war, and living with their leaders who are essentially rapists — raping the land, raping the family, raping the economies, raping the cultures, raping education, raping free though, raping raping raping.
How is it these Woke Women are Covering Up the Rapists?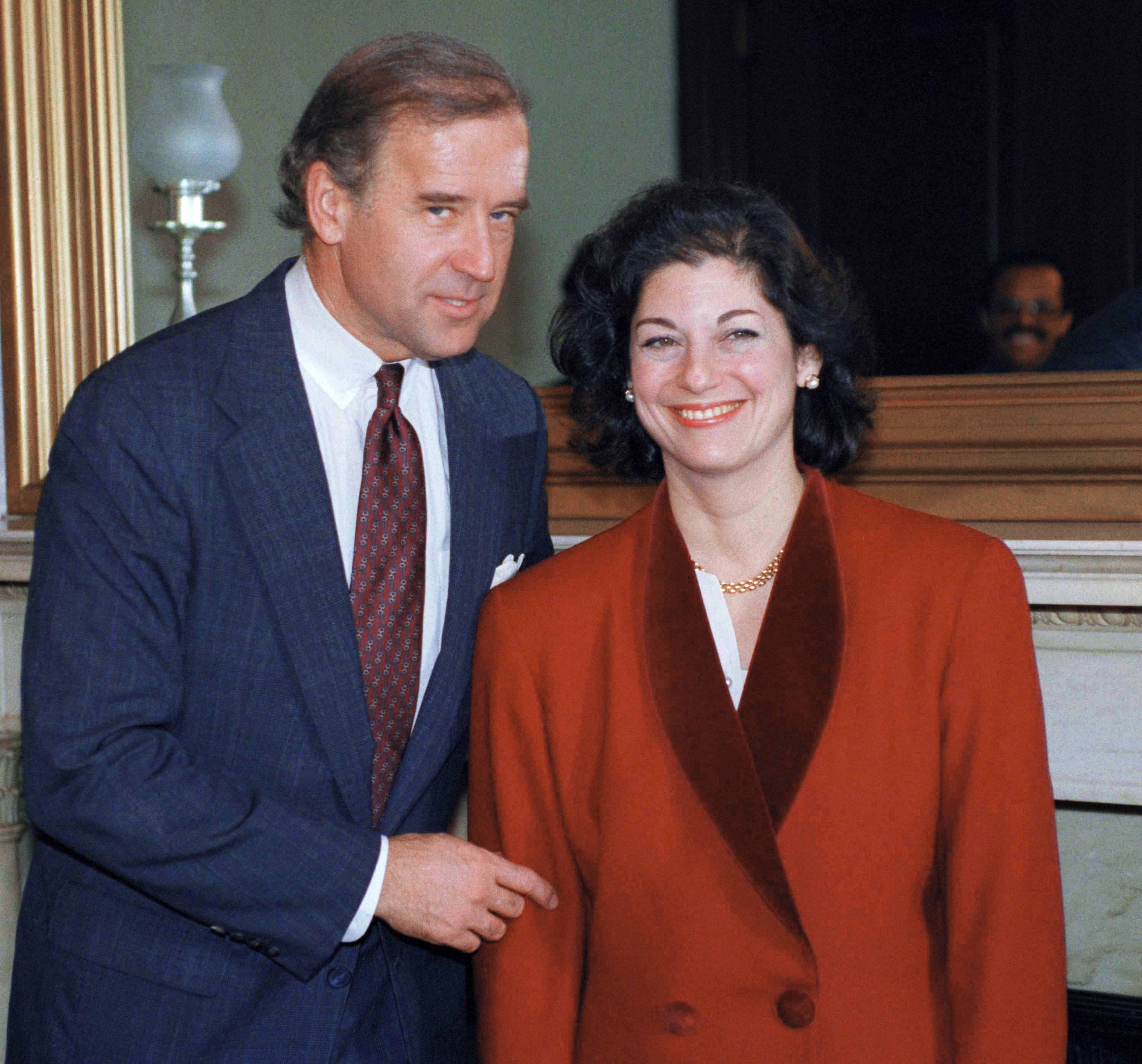 Oh, the United Snakes of Rapists! Cecil Rhodes would be PROUD!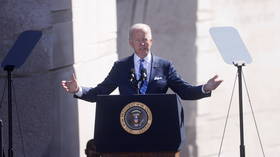 In the debut episode of Tara Reade's RT podcast 'The Politics of Survival', Columbia professor and trauma expert Anthony Zenkus explains why he finds the host's accusation against "predatory" Joe Biden credible.

"He can't stop," Zenkus told Reade in their discussion about the US president, titled 'The Politics of Trauma'. "I think these behaviors are predatory."

The alleged "behaviors" Zenkus refers to have been highlighted heavily by both himself and 'Politics of Survival' host Reade, who accused Biden of sexually assaulting her in 1993 while she was working for him. Seven other women have also publicly accused Biden of sexual assault and harassment. The president has denied the allegations against him. (Source)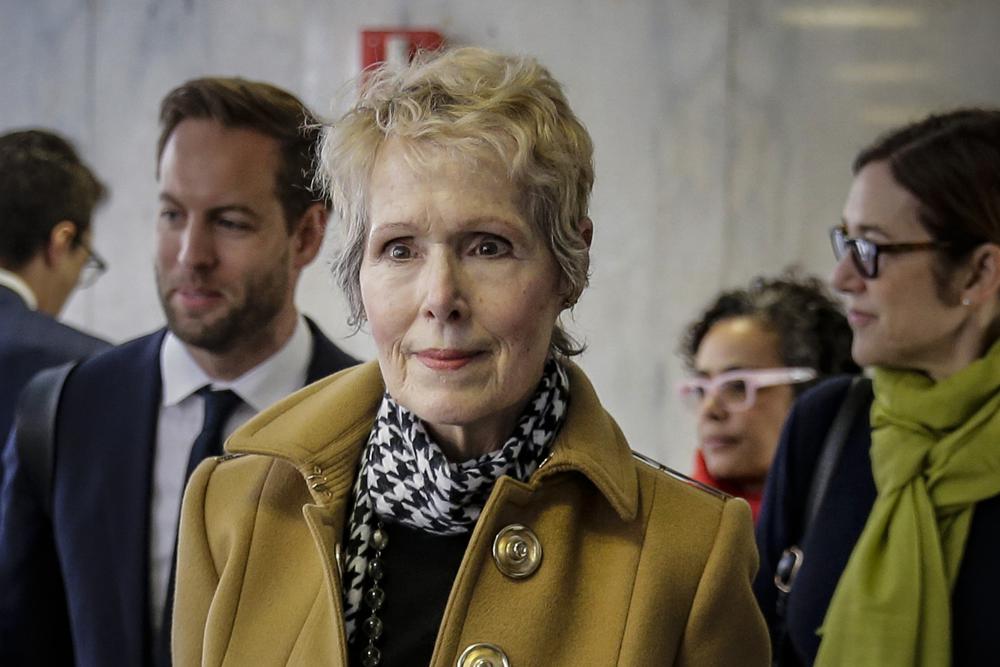 But Carroll's lawyers say Trump's response went beyond any job obligation.

"A White House job is not a promise of an unlimited prerogative to brutalize someone who was a victim of a prior attack," attorney Joshua Matz told the court.

Carroll, a former longtime Elle magazine advice columnist, sued Trump in 2019, saying he slandered her in denying her allegation that he raped her in a New York City department store dressing room in the 1990s.

Trump said she was "totally lying" and was "not my type," among other remarks. He said they'd never met, dismissing a 1987 photo of the two and their then-spouses as a momentary encounter at a social event.

In the final months of the Republican's presidency, the Justice Department sought to replace him as defendant in Carroll's case. The department has maintained its position during Democratic President Joe Biden's administration.

Justice Department lawyer Mark Freeman told the appeals court Friday he wasn't out to "defend or justify" Trump's comments, calling them "crude and offensive."

"I'm here because any president facing a public accusation of this kind, with the media very interested, would feel obliged to answer questions from the public, answer questions from the media," Freeman said.

After the hearing, Carroll called on the appeals court to reject what she called a "dangerous strategy" from the government and Trump.

"In no world was Donald Trump upholding the office of the presidency when he claimed I was 'not his type' and called me a liar," she said in a statement. "His comments were personal attacks meant to punish me for daring to speak the truth."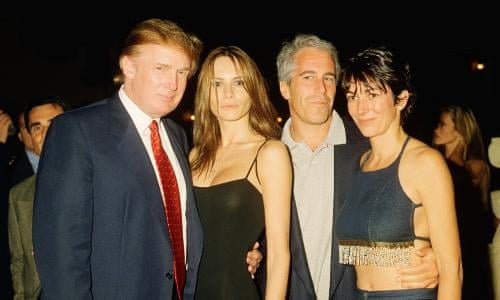 Here you go, the reason for tripping along in this blog — The Chronicle of Higher Education, THE REVIEW
Coaches and Presidents Are Robbing Us Blind
By Paul F. Campos
Ballooning athletics and administrator salaries are symptoms of the same disease.
Colleges Are Paying Big Bucks for Coaches. Here's What Else They Could've Spent the Money On.
By Nell Gluckman
The going rate for a top-flight football coach is now around $10 million a year. Contemplating what else campuses could spend that money on can be distressing.
These Are America's Highest-Paid College Presidents
By Dan Bauman, Julia Piper, and Brian O'Leary
The Chronicle's database includes the latest salary information, plus years of data, on more than 1,700 chief executives at more than 600 private colleges and nearly 290 public universities and systems.