Yes, the lies still hit print, hit the airwaves, and we see it in the war parties, the Neoliberals and the Neocons, the ex-hippies, all those lovers of Empire, which they hands down believe, USA, has never been an empire.
Right! This fellow, overpaid, overfed, a rotten man, for sure, declaring:
Gen. Kenneth McKenzie, head of the US Central Command, said, "The United States has increased airstrikes in the support of Afghan forces over the last several days, and we are prepared to continue this heightened level of support in the coming weeks if the Taliban continue their attacks."
The vessel for propaganda is the cauldron of the fearful, and we see it play out daily, in soft porn ads, in the Holly-Dirt junk on the streaming urine factors, i.e. Netflix, Amazon Studios, Hulu, and in the big lies, as Americans end up stiff arming the dictates of US Patriot Act I, II, III. Vaccine Passport. Digital Gulag Chips.
Mark Twain, who was a fierce opponent of the efforts to plant the seeds of empire in Cuba, the Philippines, Guam, Hawaii and Puerto Rico, wrote an imagined history of America in the twentieth-century where its "lust for conquest" had destroyed "the Great Republic…[because] trampling upon the helpless abroad had taught her, by a natural process, to endure with apathy the like at home; multitudes who had applauded the crushing of other people's liberties, lived to suffer for their mistake." (Chris Hedges, source)
Ahh, now, we see Beady Eyed Biden, signing Long Haul (sic) Covid as a Long Term Disability:
Oh, look at these strange humans. Imagine, all the long-term disabilities signed into law for vaccine injuries, for all the drug injuries created by those billion dollar companies (right, a joke, I know). Round-up Ready Disabilities? You betcha, will we see citizens of those countries in those areas the USA hates (Syria, Somalia, Libya, and Cuba, Nicaragua, Venezuela, Haiti, et al) get reparations, with all those USA led sanctions and life-killing embargoes, life-destroying structural violences, will they be able to get those Disability Payments? Shit! Diseases of those mountaintop removals, fossil fuel emissions, all of those injuries caused by C with a Capital Corrupt-Capitalism, is Beady Eyed Biden signing those disability payments into law?
The announcement came as the president marked the 31st anniversary of the Americans with Disabilities Act in a speech at the White House Rose Garden with Vice President Kamala Harris. It also comes as the long-term symptoms of the virus, what some call "long Covid," shapes up to be a major public health issue.

"We are bringing agencies together to make sure Americans with long Covid, who have a disability, have access to the rights and resources that are due under disability law," Biden said during his remarks. (Source)

These are the things of Orwell, Neil Postman, Huxley. And, if the world was real, and we didn't have these "foreigners" yuk-yukking it up.
Listen: Source. Look at, that is, listen to (YouTube took the video of this great put down of John Oliver) how easily the elite's yammering is put out to pasture.



The week of Venezuela's presidential election, John Oliver dedicated an ENTIRE episode of his HBO show "Last Week Tonight" to the country—full of distortions and highly misleading to progressive-minded people.

Responding to Oliver's major points, Empire Files producer Mike Prysner walks us through the most glaring omissions and misrepresentations. This video response is an essential guide for progressives to understand the reality in Venezuela, the most common myths used to discredit the Chavez movement, and the role of the US government.

Prysner is an Iraq war veteran and journalist. He spent a month in Venezuela during the height of the protest movement in 2017, covering the riots and economic crisis. He has been a Venezuela solidarity activist since 2006. Watch the many documentaries and interviews he produced from Venezuela at TheEmpireFiles.tv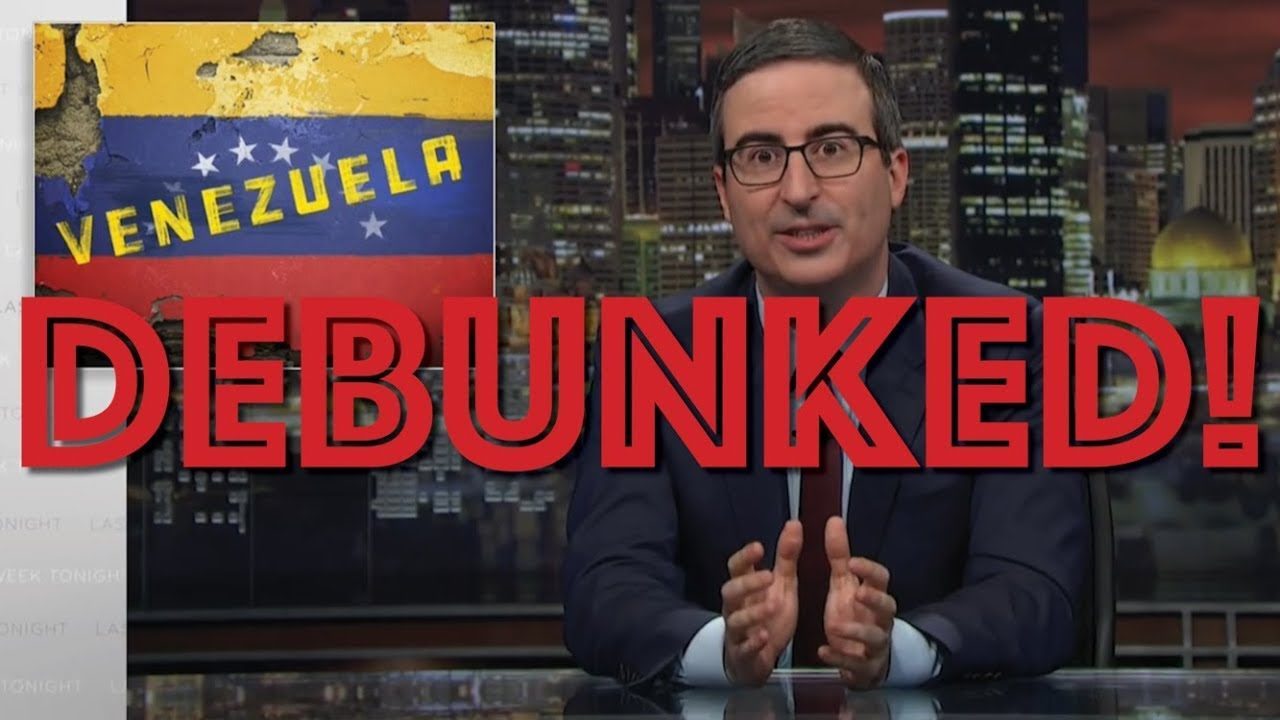 Oh, this rotten white world of USA death rays — no more abortion, a medical procedure, and, alas, part of the propaganda campaign: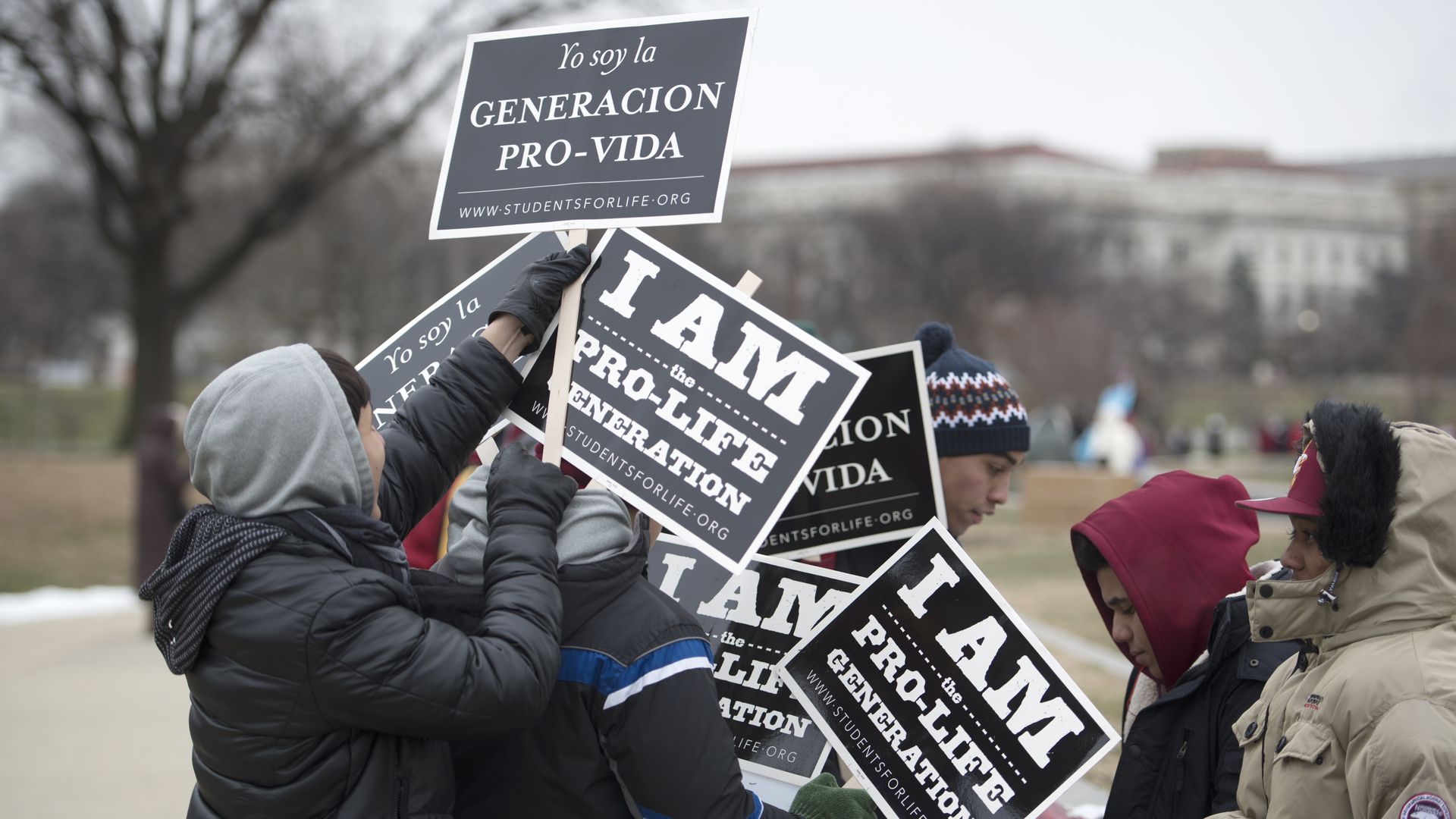 Josh Hawley (R-Mo.) © Greg Nash
Three conservative Senate Republicans on Monday filed an amicus brief urging the Supreme Court to overturn its landmark precedents that protect the constitutional right to abortion.
You see, there are no real forums to challenge these idiots, these racists, these broke back mountain fools with billions in their offshore accounts. And this is the law of the Trump-Landia Land, just another variation on a theme —
I don't know if it's just me, but these three above, as well as thousands of white judges, and a few Uncle Toms and Tio Tacos (as the Black and Brown brothers and sisters call them), are in so many shapes and forms, monsters.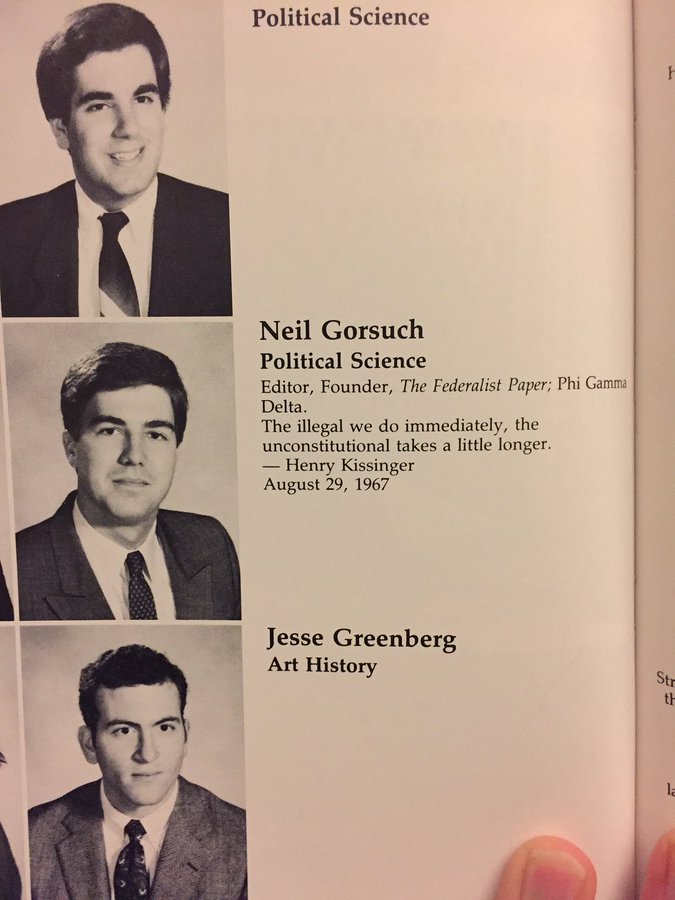 I am proud that a majority of my law clerks have been women.

Brett Kavanaugh
Your legal career is but a means to an end, and… that end is building the kingdom of God.

Amy Coney Barrett
So, now, mandates for these mRNA jabs, and, if you refuse, you have to pay, err, $50 a week for "tests," and bring that proof with your N95 mask to the school provost, or the big bad boss. Amerikkka. Oh, that won't last long, tests. A home test is $50. But they want you to get to a clinic and pay for the test that way. You know, expose yourself to more colds, bacteria, flesh eating microbes, Noroviruses, et al.
Oh, those high level LGBTQA+ and he-she-they diplomats —
Wikipedia Propaganda: Early life and education — Wendy Sherman was born in Baltimore, Maryland, to a Jewish family. Her father, Malcolm Sherman, was a Marine originally from Philadelphia. While she was in elementary school, her family moved to Pikesville, Maryland, and Sherman attended Pikesville High School. Sherman attended Smith College from 1967 to 1969, and graduated from Boston University in 1971 in the field of sociology and urban studies. In 1976, she earned a master's degree in social work from the University of Maryland. She subsequently began her career as a social worker, before going into politics.
U.S. Deputy Secretary of State Wendy Sherman, the most senior Biden administration official to visit China to date, met with Chinese Foreign Minister Wang Yi and Vice Foreign Minister Xie Feng in the port city of Tianjin. But China's Ministry of Foreign Affairs blasted Washington with a salvo of six statements that accused the U.S. government of trying to "contain and suppress" China, attacked the U.S. as the "inventor of coercive diplomacy," and alleged that the root of the deadlock between the world's two biggest economies was because some Americans see China as "an imagined enemy."
Oh, the Beady Eyed Biden, man, it never stops: "Biden's Crime Chief Had Screaming Red Flags on His Financial Disclosure Form; Senators Ignored Them"
What happened on July 20 with the 56-44 vote in the Senate to confirm Kenneth Polite (pronounced Po-leet) to head the most powerful criminal law enforcement office in the United States, the Criminal Division of the Department of Justice, is a cautionary tale that should concern every American. Despite Polite owing more than $1.5 million in debts according to his financial disclosure form and public mortgage records; paying over 18 percent interest on an outstanding balance on a credit card; 19.99 percent interest on a personal loan; and now accepting a job where his income will be slashed by about 77 percent – not one Senator on the Senate Judiciary Committee asked a single question about this man's bizarre financial picture during his confirmation hearing on May 26 or in written questions that followed.

Senator Dick Durbin, a Democrat from Illinois, Chairs the Senate Judiciary Committee. Durbin took to the Senate floor on July 20, the day of the full Senate vote on Polite, to give a glowing endorsement of Polite.

Polite hails from the law firm of Morgan, Lewis & Bochius, which has plenty of red flags itself. Polite was a partner there earning approximately $877,500 in 2020. His job at the Justice Department will pay less than $200,000 annually. Morgan, Lewis has, for decades, provided legal representation to the Wall Street mega banks. Polite's financial disclosure form reveals that JPMorgan Chase was one of his clients over the past year.

JPMorgan Chase has racked up five felony counts brought by the Justice Department in the past seven years, including two felony counts brought just last fall. The bank admitted to all five counts. In September of 2019, the Justice Department charged that traders at the bank were running a racketeering enterprise out of its precious metals trading desk. That case, brought under the RICO statute, which is typically reserved for organized crime, is still ongoing at the Justice Department. (Source)
Yep, another day in the neighborhood, and the Beady Eyed Biden has his Murder of Beady Eyed Crows (I know, insulting crows, not good) at the ready!.
To explain why, we develop a theory of the "boomerang effect" to understand Mark Twain's "natural process" through which foreign intervention increases the scope of domestic government and erodes citizens' liberties from state coercion. The underlying logic of the boomerang effect is as follows. Preparing for and engaging in foreign intervention provide a testing ground for intervening governments to experiment with new forms of social control over distant populations. Under certain conditions, these innovations in social control are then imported back to the intervening country through several channels that expand the scope of domestic government activities. The result is that the intervening government becomes more effective at controlling not only foreign populations but the domestic population as well. Under this scenario, the preparation and execution of foreign intervention changes domestic political institutions and the relationship between citizen and government. Domestic freedom from interference and coercion by others erodes or is lost altogether as the state gains power over citizens.

It has recently been noted that "[t]oday US military operations are involved in scores of countries across . . . five continents. The US military is the world's largest tenant landlord, with significant military facilities in nations around the world with a significant presence in Bahrain, Djibouti, Turkey, Qatar, Saudi Arabia, Kuwait, Iraq, Afghanistan, Kosovo, and Kyrgyzstan, in addition to long-established bases in Germany, Japan, South Korea, Italy, and the UK." The U.S. Central Command (CENTCOM) is also currently carrying out various military-related activities in at least twenty countries in the Middle East and Central and South Asia, meaning that "the US has some kind of military presence in Afghanistan, Bahrain, Egypt, Iran, Iraq, Jordan, Kazakhstan, Kuwait, Kyrgyzstan, Lebanon, Oman, Pakistan, Qatar, Saudi Arabia, Syria, Tajikistan, Turkmenistan, U.A.E., Uzbekistan, and Yemen." This presence is not a recent phenomenon, as the U.S. government has been actively engaged in military intervention in the Middle East for over three decades with no end in sight. (Source)