National Victims Rights Awareness week end of April
The Office on Violence Against Women (OVW) currently administers 19 grant programs authorized by the Violence Against Women Act (VAWA) of 1994 and subsequent legislation.
Prosecutors' Domestic Violence Handbook
Terminal Velocity: Man Lost of Tribe is a reader-supported publication. To receive new posts and support my work, consider becoming a free or paid subscriber.
Subscribed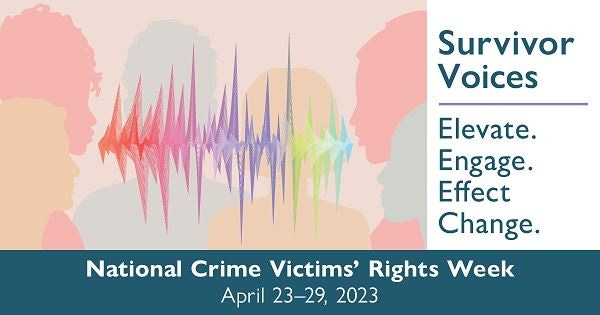 I've been assisting a friend through the legal system, the so-called criminal justice system here in Lincoln County.
It's a domestic violence case, and while the husband is still in county jail, and while my friend has filed for divorce and is sticking it out by appearing at several court hearings – the divorce, the criminal case and a restraining order — she still feels like the victim
Lucky for me and her, I have been in this rodeo several times. Decades ago, I was working as a reporter in Tucson covering the so-called rape wave at the University of Arizona. I was a police reporter, and Linda Ronstadt's brother, Peter, was the police chief.
He was considered progressive with his master's degree, his certification from the FBI Academy and his hard work hiring female detectives for the sexual assault unit.
Unfortunately, my intersection with sexual assault and the legal system just continued. Here, a not so atypical headline: Judge accused of victim-blaming in comments on rape case
"We judges who see one sexual offence trial after another, have often been criticised for suggesting and putting more emphasis on what girls should and shouldn't do than on the act and the blame to be apportioned to rapists," she said, while sentencing a man to six years for raping a girl who was drunk.
The above is from jolly England. As is below:
The family courts are not a safe place for victims of domestic violence because some judges there hold "outdated views" on sexual violence and issues of consent, according to a letter signed by 130 lawyers and professionals.

The public intervention comes in response to a widely criticised judgment last year by Judge Robin Tolson QC in the family court, in which he ruled that since a woman had not taken physical steps to stop her partner from assaulting her it did not constitute rape.
I was a police reporter for Arizona newspapers, and then for two newspapers in El Paso. One hard case was covering two sheriff's deputies accused and found guilty of raping those they pulled over for traffic stops.
Rape Crisis Center hired one of my instructors, a third degree black belt, to teach self-defense, and I, luckily as his student, got to help with grappling classes.
The landscape around Battered Wife Syndrome for me expanded as my younger sister in Arizona worked managing two safe houses for battered spouses. She covered the Chandler and greater Phoenix area, but one gig included Casa Grande and other locales.
The assistant police chief of one jurisdiction gave her his personal cell phone number because he was worried about his officers not taking the role responsibly in terms of investigating charges of domestic abuse.
He told my sister that he would make an "any-time of the day and night" response to an emergency involving domestic abuse. These safe houses were only as safe as the residents' ability to stay calm and not give out the location to family and, unfortunately, their abusers.
She made that emergency call when one of the resident's husbands had found the address and was outside in a truck threatening to drive up the driveway and crash into the Apache Junction house that sheltered eight women, five pets, six children, and three case workers.
Here, tips for judges hearing victims of domestic violence: Domestic Violence & The Courtroom Knowing The Issues… Understanding The Victim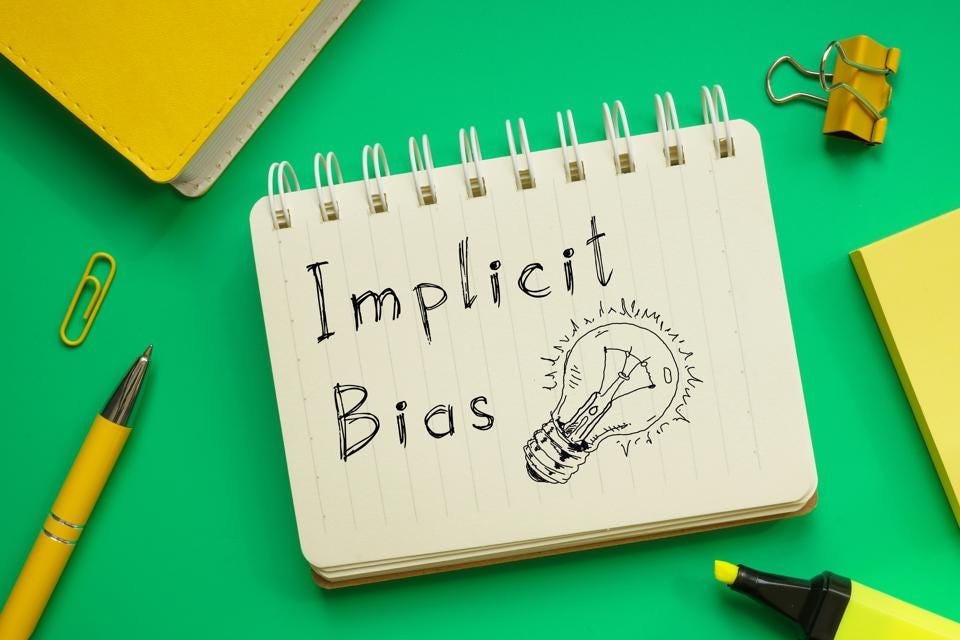 You can call it implicit bias. Misogony writ large. The fact is, the Johnny Depp case show massive amounts of hate against women, not just Heard.
Judges need to be trained in implicit bias against women. They need training in how victims often present and how the facts may not line up perfectly, especially in a domestic violence case. There needs to be more sensitivity afforded to women. Social science must play a role in judge's training.

The judges must be taught to consider why a woman might stay in an abusive relationship, why she might not go to the police, and why she might not have any records or proof of injuries. Why may there be no physical injuries? Why her fear may be exacerbated over time. Why she might even return to him. The court must consider these possibilities with understanding and compassion. (source)
The Newport News Times readership sees a plethora of domestic abuse cases reported in the newspaper, on blogs and social media. Those are the ones that get reported.
It may be called "intimate partner violence," or it may just be called "spousal rape," though many judges, cops and civilians see that as an impossibility.
I have been in a court in Spokane where a judge told the victim he had a hard time believing her that she was raped in an acquaintance rape because she did not have any signs of bruises or cuts or contusions.
That was in 2010. I ran into the same attitude in Tucson in 1978.
Have things changed? Well, my friend had never been in a criminal justice situation, so when she called the Sheriff Department, she was surprised at how cooperative and understanding the lead investigating officer has been.
The Assistant District Attorney and the Crime Victims workers have been helpful. But still, the situation is not resolved after three months, and May is another date set for another hearing. She has attempted to get a civil restraining order heard, but because her husband is locked up, that case has been moved for future hearings.
Luckily, she has applied for some crime victims' assistance and has gotten a counselor who takes Oregon Health Plan. That counselor is gutsy, proactive and helping my friend get her head wrapped around many years of living in this yo-yo situation of leaving/returning/the abuser apologizing/then more abuse.
I could list a thousand studies and a dozen statistics around the causes and facts around spousal abuse; the reality of a Stockholm Syndrome phenomenon and the pervasiveness of verbal, financial and physical abuse mostly perpetrated by the male partner in a heterosexual relationship.
The term 'Battered Woman Syndrome' was coined by Dr Lenore Walker known as the 'mother of Battered Woman Syndrome' in the 1970's to understand and explain the psychological state of women suffering from 'intimate partner violence'.

Battered Woman Syndrome has been described as a pattern of violence inflicted on a woman by her mate. It refers to a set of behaviour and psychological reactions displayed by women who are subjected to severe long term domestic abuse.

The growing body of research and judgments across several countries have shown that battered partners suffering from the battered woman syndrome are likely to use force to defend themselves and sometimes even kill their abusers because of the abusive and life-threatening situation that they are in which find themselves acting in a firm belief that there is no other way of self-preservation. (source, from India, Do You Know About Battered Woman Syndrome Faced By Domestic Violence Survivors?)
She has covered up her shame by isolating herself, but now, she is reconnecting to sister, parents and friends who see how the cycle of abuse created in a woman self-deception that the abuse was HER fault, or that something she did has triggered this fellow to lay into her.
Symptoms
According to the NCADV, a person experiencing abuse may:
feel isolated, anxious, depressed, or helpless
be embarrassed or fear judgment and stigmatization
love the person who is abusing them and believe that they will change
be emotionally withdrawn
deny that anything is wrong or excuse the other person
be unaware of the type of help that is available
have perceived moral or religious reasons for staying in the relationship
The person may also behave in ways that can be difficult for people outside the relationship to understand.
These behaviors include:
refusing to leave the relationship
believing that the other person is powerful or knows everything
when things are calm, idealizing the person who carried out the abuse
believing that they deserve the abuse
The impact of an abusive relationship can continue long after leaving it. For some time, the person may:
experience sleep problems, including nightmares and insomnia
have sudden intrusive feelings about the abuse
avoid talking about the abuse
avoid situations that remind them of the abuse
experience feelings of anger, sadness, hopelessness, or worthlessness
have intense feelings of fear
have panic attacks or flashbacks to the abuse (source)
The criminal justice system is clogged. The public defenders in Oregon are in crisis mode – too many cases, and many lawyers went into defense as a way to illicit justice for the accused. However, law school debts of $200,000 and salaries of around $65,000 to $110,000 don't jive with their education, training and experience.
Earlier this year, the American Bar Association published a report finding that Oregon barely had 31% of the public defenders it needed to provide adequate criminal defense to those facing criminal charges. That's something that public defenders themselves have known and experienced first hand for many years. Carl Macpherson, executive director of the Metropolitan Public Defender, says the shortage that's developed is unconstitutional and unethical. He says part of the problem is an increasing number of people who are entering the system because of a lack of other services, like mental health and substance abuse treatment. And, judges are dismissing cases if a needed public defender isn't available.

"This is not a public defender crisis," Macpherson told OPB. "This is a total public safety system failure." (source)
I even organized, through SEIU in Seattle, public defenders who were in our union. In that city and in hundreds other, the accused are not getting full defenses. That means that many accused and guilty folk are getting plea agreements that are not fitting their crimes.
Innocent people are not getting defense.
And victims like my friend have to course through a system that is bogged down by a legal Byzantine bureaucracy, as well as just a shortage of judges, Assistant District Attorneys and public defenders. And the judges, man, and the dirty dealings of defense attorneys utilizing restrictive laws stating a victim can't bring up a pattern of past abuse in a case involving the 911 call that got the charges leveled against the abuser.
I try to stay calm and neutralized, but the fact is cops are bad, judges are freaks, and prosectuors and assistant prosecutors over charge the case hoping for fear factors to have the defendent plea to a lesser charge. There is no fire in the belly of many prosecutors, and what the hell does that mean in the scheme of things. Forget about these people — cops, judges, prosecutors, victim advocates — being truly trauma informed and trauma activated supports
We conducted a narrative analysis of anecdotes shared by judges (n = 20) who preside over Domestic Violence Protective Order (DVPO) hearings to examine how biases and misperceptions shape decisions in DVPO cases. We found that judges rely on biases to sort cases as "true domestic violence" compared with "frivolous cases." In the anecdotes they shared, judges often used gendered stereotypes to depict litigants, and many judges felt that DVPOs had limited efficacy in preventing violence. We argue that important cognitive insights are revealed by interview participants during the spontaneous act of storytelling. In the case of judges, their biases could lead to DVPOs being denied in situations when they are warranted. (source = Judging Domestic Violence From the Bench: A Narrative Analysis of Judicial Anecdotes About Domestic Violence Protective Order Cases)
The years of counseling she faces will be something she herself will have to pay for. The fear of retribution when the fellow gets out is another hurdle she will have to face.
Very few women I have worked with in Portland who are homeless, some of them veterans, and others drug abusers, reported to authorizes domestic abuse. So they have gone untreated.
At least my friend has garnered enough supports and chutzpah to fight for her right to be heard and right to healing. The "system," however, is not so accommodating. Some call our justice system broken.
My friend will utilize this system in however many pieces it has be broken into.
Note: This is an evolving situation, coming to several heads soon. It is impossible for a victim to always keep her eye on the prize — going through hearings and settlement conferences and hearing that cases are weak unless there is absolute major physical harm and bruises and broken bones. Absolutely surreal but again, misogynistic. Hateful.
The list of resources out there putting fear into any plantiff, any woman calling the cops because of a flair up and attempted murder is endless:
Discounting Women: Doubting Domestic Violence Survivors' Credibility and Dismissing Their Experiences
It's great there is discourse and awareness and groups and associations tied to domestic violence help and litigation; however, the reality is jurors are biased and judges are biased and DA Offices are overwhelmed, and alas, even if the perpetrator spends time in jail for failing to make bail, the idea of getting no charges against the guy, no felony assault or attempted homicide, well, that runs chills up the spines of victims.
Not that prison has a million resources for getting these idiots and predators turned around, i.e anger management, classes to take repsonsiblilty fo crimes, and other forms to recenter males to understand they are the problem, and they are psychologically messed up with this abuser's mindset and psychological profile.
Again, maybe King County (Seattle) has a more aware and progressive system to deal with victims and prosecute abusers. But the fact is go across state line, from WA to Oregon, and we get a whole set of other laws and methodologies in prosecuting these cases.
From county to county, too, can determine a positive and aggressive prosecution, or a dead on arrival one.
Here, from that handbook cited above:
Domestic violence is a pattern of behavior that one person in a relationship uses to gain power and control over their current or former spouse, intimate partner, girl/boyfriend or family/household member. Domestic Violence is a broad category that includes behaviors ranging from seemingly trivial to lethal, inflicted mostly upon women. Domestic violence (DV) is one of the most prevalent and serious crimes handled by prosecutors across the country.1 Approximately 1 in 4 women will experience DV in her lifetime and 1.3 million women are victims of DV each year (National Coalition Against DV). DV is complex in that it is entrenched in a greater context of gender, racial and social inequity that has unfairly shaped societal attitudes about how and why it happens as well as who it happens to. 2 The late King County Prosecutor Norm Maleng called domestic violence the most serious criminal justice issue communities face and called domestic violence a "crime against the human spirit." (source)