Wolf I am, Everything
in darkness Will be good
In light because Maheo
Wherever I search Protects us
Wherever I run Ea ea ea ho.
– Song of a Cheyenne scout..
Just a quick post. I rarely listen, but I caught yet more of the false balance, the Oregon Public Broadcasting runs a story on wolves, but it just can't let it sit with one person talking about her studies and that person is with the Center for Biological Diversity.
They call it, Think Out Loud, and this piece is typical of the conservative and off-kilter PBS-NPR. Here, "Federal attorneys say wolves are resilient and stable enough to not need federal protections, but environmentalists argue these canines are vulnerable without them. They say wolves are a vital part of ecosystems and have growing concerns with increased wolf hunting. Ranchers, on the other hand, have seen livestock killings and argue wolves put their cattle at risk. We'll hear from two advocates on different sides of the wolf debate, Amaroq Weiss, senior wolf advocate with the Center for Biological Diversity and John Williams, incoming wolf committee chair for Oregon Cattlemen's Association."
Now, I never hear the "otherside" of, well, capitalism, military, space, economy, mandates (vax) and the lockdowns. This is the lie of these conservative liberals, these people who can't have a debate — both people on at the same time. What we get is, well, people looking deeply at the value of wolves and apex predators, and then the cattle industry, this John Williams, who does get the last word. The questions this moderator asks him, well, are embarrassing — uninformed, fearful of the East Oregon Conservatives, and in the end, NPR is all about unfettered capitalism, and they love to see CBD and what he calls "environmentalists and advocates" put on the hot seat.
The piece is here, Wolves spark debate as environmentalists want protections and ranchers want to keep their cattle safe. Here.
Fuck it. I have been on this for 45 years, and this wise misuse and these ranchers and massive ag have the last word because their lobbies and mafia coalitions have big money and big media support-bribes behind them.
I taught this book, and others:
Here's the table of contents. Beyond Beef — The Rise and Fall of the Cattle Culture.
He's onto other stuff these days, and some is interestingly odd.
The modern age has been characterized by a Promethean spirit, a restless energy that preys on speed records and shortcuts, unmindful of the past, uncaring of the future, existing only for the moment and the quick fix. The earthly rhythms that characterize a more pastoral way of life have been shunted aside to make room for the fast track of an urbanized existence. Lost in a sea of perpetual technological transition, modern man and woman find themselves increasingly alienated from the ecological choreography of the planet.Jeremy Rifkin
"There are currently 1.28 billion cattle populating the earth. They take up nearly 24% of the land mass of the planet and consume enough grain to feed hundreds of millions of people. Their combined weight exceeds that of the human population of earth" – Jacket summary from Beyond Beef.
And more —
A 212-page online report published by the United Nations Food and Agriculture Organization says 26 percent of the earth's terrestrial surface is used for livestock grazing. One-third of the planet's arable land is occupied by livestock feed crop cultivation. Seventy percent of Brazil's deforested land is used as pasture, with feed crop cultivation occupying much of the remainder. And in Botswana, the livestock industry consumes 23 percent of all water used. Globally, 18 percent of greenhouse gas emissions can be attributed to the livestock industry—more than is produced by transportation-related sources. And in the United States, livestock production is responsible for 55 percent of erosion, 37 percent of all applied pesticides and 50 percent of antibiotics consumed, while the animals themselves directly consume 95 percent of our oat production and 80 percent of our corn, according to the Sierra Club.

The United Nations report warns that "(l)ivestock's contribution to environmental problems is on a massive scale" and that the matter "needs to be addressed with urgency," and a report from the Worldwatch Institute says that "…the human appetite for animal flesh is a driving force behind virtually every major category of environmental damage now threatening the human future…"
And these so fragile cattlemen and cattlewomen want wolves DOA. They want them gone, and their grazing and their leasing of our lands, well, they want wolves dead because they do not believe any of the other science, but do believe their own cherry-picked "science."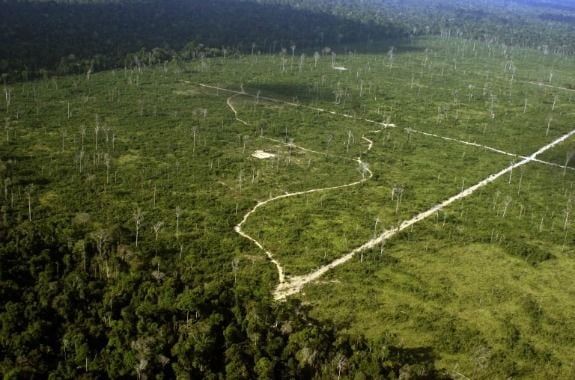 Gray wolf stripped of federal protectionsThursday, October 29, 2020
Today the U.S. Fish & Wildlife Service finalized a rule removing protections for all gray wolves in the lower-48 states except for a small population of Mexican wolves in Arizona and New Mexico. OPS joins the chorus of conservation organizations that denounce this attack on science and wildlife.
The rule, proposed last year, outraged Americans, with approximately 1.8 million comments submitted by the public opposing delisting. Additionally, 86 members of Congress (in both the House and Senate), 100 scientists, 230 businesses, and 367 veterinary professionals submitted letters opposing the wolf delisting plan. Today Dr. Jane Goodall released a video in response to the decision. Even the scientific peer reviews commissioned by the Fish and Wildlife Service itself found that the agency's proposal contained numerous errors and appeared to come to a predetermined conclusion, with inadequate scientific support. Despite this public and scientific outcry, the rule issued today removes all federal protections from gray wolves.