"For every O'Dwyer, there is a Shaheed Udham Singh." – Salman Rushdie, in his novel, Shalimar the Clown.
Very circumspect, no? Hmm, USA/UK/Belmarsh/Abu Ghraib/Gaza? The documentary ends with the criminal, Theresa May, and alas, she is what is the British-USA-Canadian-Australian-NZ Empire of Chaos: putridity of human stain . . . . "Amid growing demand for an apology for the massacre, former British Prime Minister Theresa May expressed "regret" over the incident. She called the incident a "shameful scar" on British Indian history but stopped short of tendering an apology."
No fucking apologies. That is the white man's disease. No apologies, no reparations, no banishment from mother earth.
In 2019, more than 100 years after the massacre, British High Commissioner to India Dominic Asquith visited the Jallianwala Bagh National Memorial and paid tribute to those killed.

"The events of Jallianwala Bagh 100 years ago today reflect a shameful act in British-Indian history. We deeply regret what happened and the suffering caused. I am pleased today that the UK and India have and remain committed to developing further a thriving 21st century partnership," Asquith noted in the visitors' book at the memorial.

Amid growing demand for an apology for the massacre, former British Prime Minister Theresa May expressed "regret" over the incident. She called the incident a "shameful scar" on British Indian history but stopped short of tendering an apology.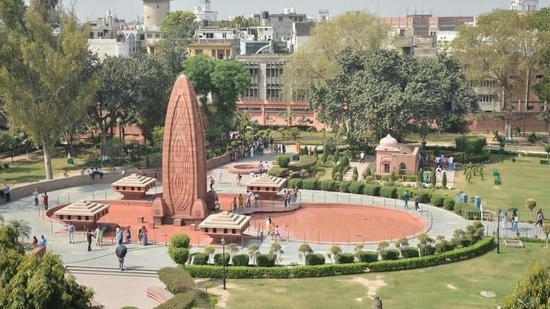 Look at this murderer's eyes. Look at his sturdy frame. His cold, killing eyes. Notice anything? Any resemblance to your local banker? Your local police chief? Your hedge fund honcho? Your local USA politician? Local judge? POTUS? Boss man?
Gangs of New York. Irish. Michael O'Dwyer, an Irish Indian Civil Service (ICS) officer and later Lieutenant Governor of Punjab, British India between 1913 and 1919.
And so I watch this Amazon Prime movie about the great patient hero who took out this old Irish Murderer, in England. Udham Singh!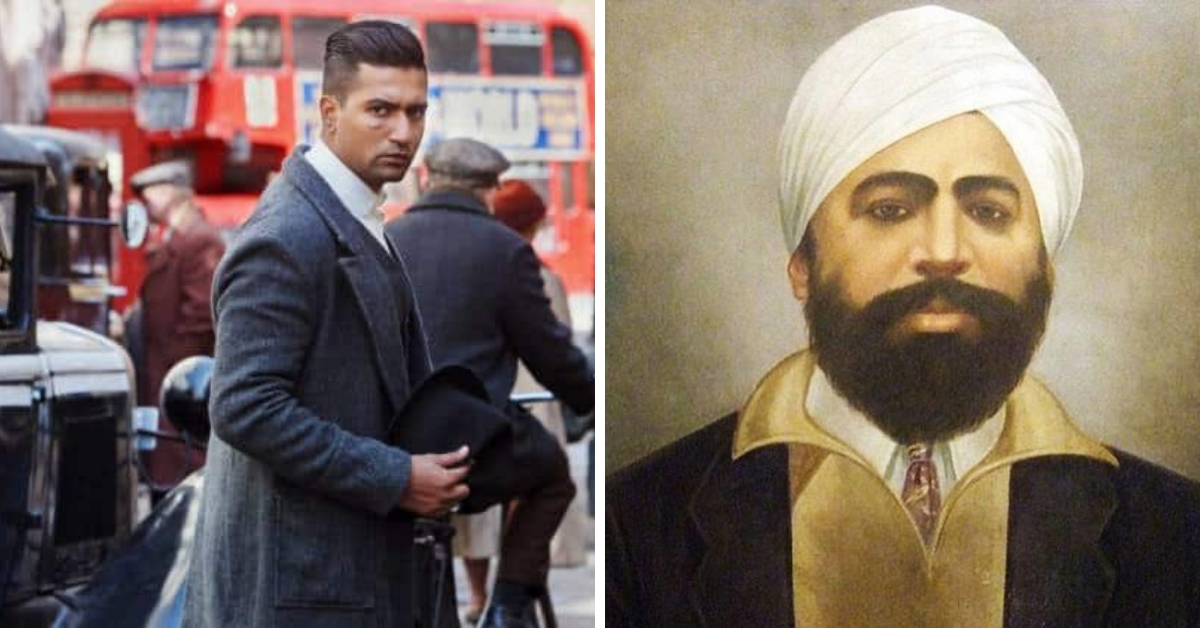 During his trial, Udham Singh gave his name as Mohammad Singh Azad, which was tattooed on his arm, as a symbol that all religions in India were united in their opposition against British rule. Convicted and sentenced to death, Singh was hanged on July 31, 1940 at London's Pentonville Prison and buried within the prison grounds.

In 1974, Singh's remains were exhumed and repatriated to India before being cremated at his birthplace, Sunam village in Punjab. His ashes were then scattered in the Satluj river, the same river in which the ashes of Bhagat Singh, Rajguru and Sukhdev had been scattered.

A braveheart who sacrificed his life to avenge his motherland, Udham Singh's legend has only grown with time, with his story being covered in several Punjabi movies. On Singh's 75th death anniversary in 2015, Indian band Ska Vengers honoured him by releasing an animated music video on his life, 'Frank Brazil'.

More recently, the Bollywood grapevine has been abuzz with reports that actor Ranveer Singh has been roped in to play Singh's role in ace filmmaker Shoojit Sircar's next film. (source)
It's interesting tuning into the fantasy world of Hulu, Netflix, Amazon Prime. You will only get what the gatekeepers want to give you. And, you will notice no films on the horror unleashed on Palestine by ZionIsrael. NEVER. And, I expect any films around the planned pandemic, the forced lockdowns, the crusaders who want to question the origin story of a Wuhan/DARP/University of North Carolina SARS-CoV2, or those who are fighting the oppression, the Big Pharma Qudruple War Profiteering, or questions the masking, the passports for humanity, the stuff in the jabs, the resultant deaths from the jabs, all of that, none of it will make it in this Holly-Dirt dirt-bag potpourri of shallowness and overt propaganda.
I watch this movie, and I listen to the white actors playing white Brits and watching them beat up and torture the hero, Udham Singh, and it is enlightening in one way, and yet it is pornography, really — the constant violence of the empires, the constant reminders that the empires are controlling the message, the medium, the methods. Over a 102 years since yet another murder, no? What did the beast, Rudyard Kipling, declare? "Dyer did his duty as he saw it".
Duty is duty.
Oliver Stone believes we will never really get to the bottom of the many conflicting accounts of the assassination of John F. Kennedy in 1963 – but he will never let the issue go, he says.
Speaking via video link to a small but fascinated audience at the Ji.hlava International Documentary Film Festival, who had just seen his doc "JFK Revisited: Through the Looking Glass," Stone also confessed he feels "helpless" in getting at the full story as the slow drip of declassified documents have emerged since that fateful Nov. 22 day in Dallas.
Speaking to host Afshin Rattansi, Stone said that Kennedy's killing made it "very clear to the American people, subconsciously maybe, that there were forces larger than any one man" involved. (source)
When you blow off a president's head in the middle of a motorcade like that, which is a very organized black op – so much has to be done. The security along the route was changed, the parade route was changed. All the mechanics of that day were controlled and were part of an operation.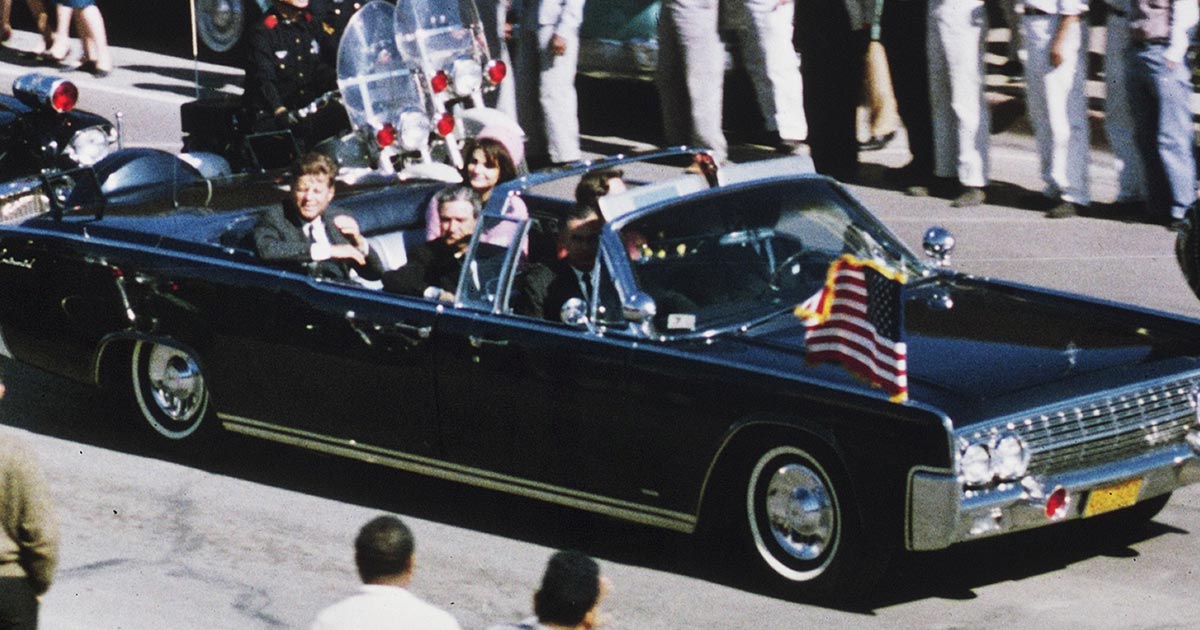 Oh, God Save the Queen's Belmarsh!
The Great Crown!
I sat in Court 4 in the Royal Courts of Justice in London this week with Stella Moris, Julian Assange's partner. I have known Stella for as long as I have known Julian. She, too, is a voice of freedom, coming from a family that fought the fascism of Apartheid. Today, her name was uttered in court by a barrister and a judge, forgettable people were it not for the power of their endowed privilege.

The barrister, Clair Dobbin, is in the pay of the regime in Washington, first Trump's, then Biden's. She is America's hired gun, or "silk", as she would prefer. Her target is Julian Assange, who has committed no crime and has performed an historic public service by exposing the criminal actions and secrets on which governments, especially those claiming to be democracies, base their authority.

[…]

Outside, Stella struggled to contain her emotion. This is one brave woman, as indeed her man is an exemplar of courage. "What has not been discussed today," said Stella, "is why I feared for my safety and the safety of our children and for Julian's life. The constant threats and intimidation we endured for years, which has been terrorising us and has been terrorising Julian for 10 years. We have a right to live, we have a right to exist and we have a right for this nightmare to come to an end once and for all."
Viva Che. Viva Udham Singh. Viva Allende. Viva Patrice Lumumba! Viva all the Assassinated Heroes.