I'm finding more and more of the so-called lefty news-opinion sites will search a submission for the dreaded fuck or motherfucker, and hands down, Deep Six it out of possible publication.
You know, a Vietnamese like Linh Dinh, who does great work and not so great work, banned from so many sites, and schools as a writing teacher . . . just like me: But I would rather read this, from him, than all the hand-wringing and pontification of the lefty sites about any number of issues, including the issues of the day, Afghanistan and Planned Pandemic, AKA plandemic.
Watching Afghans fleeing in panic in 2021, Americans can even laugh, however. Andrew Anglin, "Look at them running! Run, faggots, run!"

Anglin also calls them "sluts and other sinners." This is very bad form, Andrew. If they're faggots, sluts and sinners, then Uncle Sam was their pimp, john, rapist and bugger, which is accurate enough, but how can you blame foreigners for believing in Slick Sam's sexy come-on, his glammy image and thumping pitch, when even Americans don't know better?

Sidestepping human shit and collapsed grandpas on downtown sidewalks, they still think America is number one!

"SUPPORT OUR TROOPS" signs, banners and stickers adorn working class bars and storefronts across the USA. Even after so many self-defeating wars that bankrupt their nation while murdering millions of innocents, they continue to enlist. (source)

With guns, will travel. No one else thinks like this. I wonder how many Americans can even identify ten countries on a map, or maybe just five?

In 2013, I met a woman in Cheyenne who said her daughter was stationed in North Korea. I bet most Americans don't even know they're paying to have at least 900 troops in Syria. Where is Syria?

With their own neighbors or relatives slaughtered, they can't stop fighting for war profiteers or Jews, for it has become an American rite of passage. Even queers and trannies demand a piece of this Satanic action.

As for whom they must fight, they don't even have a clue, or they're too cowed to name their true enemies. There's no true resistance or hope for America until the first meaningful assassination. Only galvanized by this can a pushback begin.
Dinh's deadly sins include using "queers" and "trannies" in one paragraph. Then, this, about "meaningful assassination," a real no-no. Then, the quadruple whammy — "With their own neighbors or relatives slaughtered, they can't stop fighting for war profiteers or Jews, for it has become an American rite of passage." (emphasis mine).
The points are clear in America. With the planned pandemic, which is now a bioweaponized endemic, with countless (to the number, Omega) "variants" hitting the code red-double code red American fear management syndrome, along with the Stockholm Syndrome, a la Collective Delusion, we are in a lovely place, Ollie. Think of Trump Derangement Syndrome and Biden Buddy Syndrome, and Trump Beatification Syndrome, Harris-Pence for President Syndrome. You have multimillionaires Maddow or Carson, or libertarians Matt Taibbi and Glenn Greenwald, and all points left and right of these celebrities defending one or many aspects of Democracy, CIA Murder Incorporated Style.
I was on a Zoom group call last evening. People from Germany, France, Canada, Texas, California, Washington, Oregon, and other places. All, more or less, teachers, some community college, most K12. They are scarred shitless about mandates, about proof of jab, about losing work because they decide not to put down, "Yes, got the mRNA." Unions have sold them out, governors, principals, superintendents and the country as a whole. There may have been 70 million checking off Rapist Donald Trump for President Round Two, or Round One, but most of them did get the jab, most of them cried with honorific tears for Melanie and Donald's Operation Warp Speed jabs they themselves supposedly got. The Puritanical Snake Shaker Governor of Texas, in his zeal against anything contrary to his pea brain thought process, well, he said he now tests positive for Covid-19, after supposed two jabs and the booster jab.
So, is this not a time for, What the Fuck, discourse? Is this not the time for Lenny Bruce and George Carlin? Bill Hicks? All dead too young, even with their motherfucking dirty mouths probably flapping Warp Speed as the cognitive dissonance and false balance and equivocation and downright War is Peace thought processes are unfolding in this, shall I call it, Mother Fucking United Snakes of AmeriKKKa?
This is a short screed, really, letting off steam, since I have a novel I am writing, looking for work in a state where you are asked by some fucker, a hiring manager, if you have received the jab? First, they took your credit report, then they came for your driving record, then they demanded your rental history, then they took your medical records, then they ripped off your school records, then they got your banking and credit card details, then they got your urine, then they get your nasal and mouth swabs, then they put you on a lie detector machine, then they check your jab passport, then they scan the internet for anything written or thought about or mentioned on the worldwide web, and then they check your keyboard strokes, then they tap into the Zoom conferences, and then they have you on camera at this or that protest, then they get all closed and expunged judicial records, then they have your juvenile records, and then they have each crap and piss and blink of an eye you have made.
These teachers are attempting to coalesce, find some shelter from the storm. All have lost friends, family and colleagues, and I do not mean, "lost to Covid-19, the bioweapon 'virus'" but lost in the sense that these people's cohorts/friends/family do not want to discuss a goddamned thing questioning Fauci, CDC, Covid-19 Team USA. They have lost people because these teachers and others on this call would dare wonder where all their rights have gone.
There are common law projects fighting jab mandates, fighting mandates to show the scarlet letter "A, for anti-mRNA." They are concerned about real SARS-Cov2 therapies banned because these drug companies have histories broad and long of killing people, of getting drugs FDA approved, and then each year, 4,500 drugs and medical devices, etc., pulled from FDA acceptance. The trillionaires (collectively) want no questioning of a gene editing jab.
On average, the FDA pulls 4,500 of their once-approved medicines and devices from the shelves every single year. This partially explains how the third (at least) leading cause of death in the U.S is medical error. Do not mistake "approval" for "safe" or "effective." (source)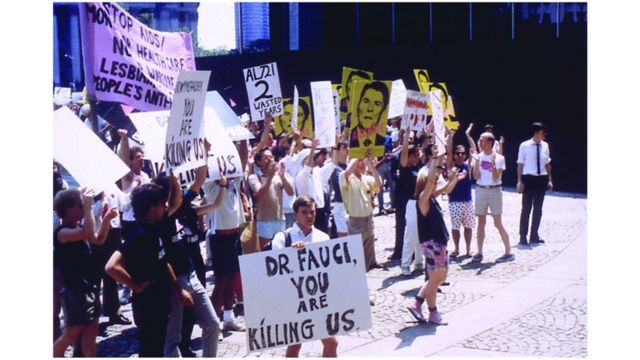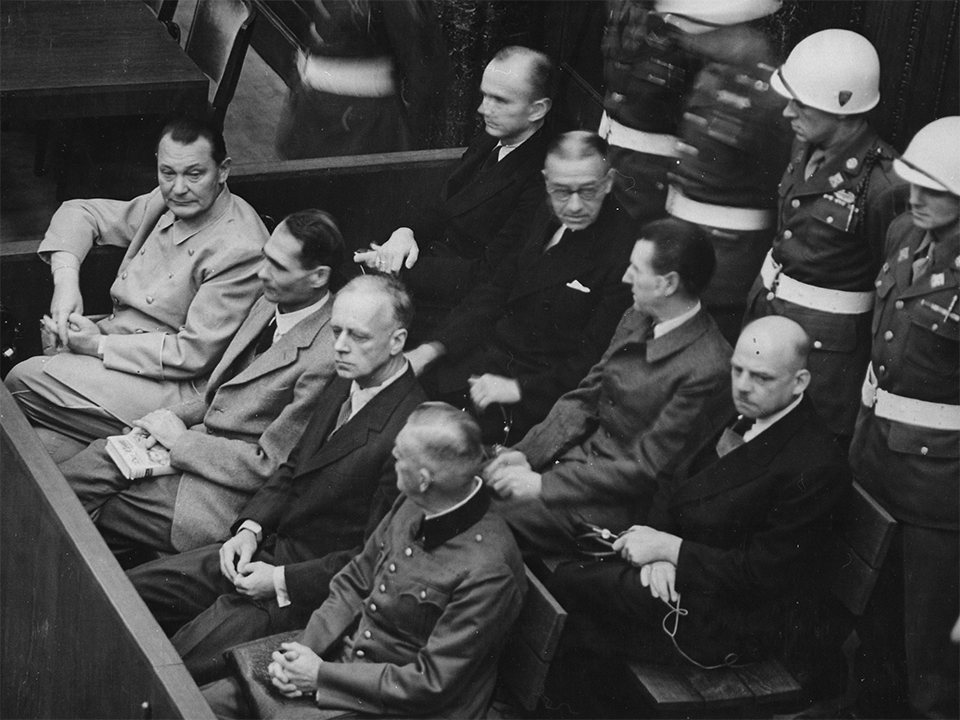 I'll keep the meeting details, groups and people anonymous, but here is the email from the organizer:
We had a successful 1st meeting of [our group to support workers & students who want a choice]. 47 people attended from CA, WA, OR, IL, NY and NM. Overall, there was a real thirst for overcoming our isolation and trying to figure out how to make connections and get information on what is happening, where are things headed and what can we do about it.

People from similar states and cities did make some new connections and people were buoyed by hearing others talk about their struggles even if things appear pretty grim right now.

There were also lots of resources shared that Tim (pseudonym) added to the notes. I will post the notes in a later email when I get them from Tim.

One issue that came up was the idea that we felt our group needed to be super inclusive of all political trends and currents (from Left to Right) and people's medical status (vaxxed or unvaxxed). People are under immense pressure from the State, their employers and even fellow workers and there is little movement here at this time to help people find alternatives. So we need to be open to anyone who wants to fight these mandates/passports and believes control of one's own body is an important principle to stand for.

Concretely, a few things came out of the meeting:
1) We will meet next week at the same link we used for this meeting to discuss the exemption process. We want people to have accurate information on how to navigate that.
Meeting Link: #
We created an email sign up list which we'll use to keep in touch with people off FB and also Jane (pseudonym) created a Telegram group for people more comfortable using that medium. (link in notes and hopefully Jane will post it below as well)
Overall sense, that maybe we can do something about this rather then just get swept downstream by all the madness. One person said…"I was done with activism, but now I guess I got to get back involved". I think that was important.
Okay…that's it for me. Others who were there please share your thoughts if you feel inspired.
To that end, I will sign off. The political persuasions of people, and their allegiances to inhumane political stances and the barbarism of this country, well, I DO think it matters who is really fighting for one's right to one's body. Do your politics align with the wars wars wars overseas, and those here, in this country, where poverty is the tool of the right in so many unique ways, and it is certainly a tool for the left too, but in an unusually different thematic way?
Oh well, I am on a completely different set of political, philosophical, foundational, spiritual and intellectual trajectories, I find with EVERY group I join. Except those in the Black National movements, land defenders, peasant farmer movements, but those are there, and I am here in this capitalist dictatorship. Final comments on the right to refuse/consent:
The New York law firm Siri & Glimstad is fighting mandatory COVID-19 vaccinations with litigation and warning letters dispatched to schools and employers.

The Washington Post has a story on Siri & Glimstad's efforts and arguments—partly funded by the Informed Consent Action Network, a Texas-based nonprofit group fighting mandatory vaccines.

Even before the COVID-19 pandemic, the Informed Consent Action Network paid the law firm in 2019 nearly $1.3 million, according to the group's most recent tax filing.

Siri & Glimstad contends that employers and universities can't require COVID-19 vaccines because they were approved in an expedited process. In a February column for the health news site Stat, law firm managing partner Aaron Siri made that argument and warned of "costly and time-consuming litigation" for those enacting requirements.

The article noted that Siri & Glimstad has represented the Informed Consent Action Network.

"Left unsaid," the Washington Post reports, "was the fact that Siri and a law partner were representing a Wisconsin nursing home employee objecting to one such requirement. The piece also did not note significant disagreement over what the law allows."

Siri & Glimstad has also sent warning letters to Rutgers and Princeton universities and officials in one Wisconsin county. And the firm is acting as co-counsel for a fired sheriff's deputy in North Carolina who refused to disclose his vaccination status.

According to the Washington Post, there is little caselaw on mandatory vaccines following emergency use authorization; the only other vaccine that won such clearance was for anthrax.

A federal law governing emergency authorization said people must be informed of the option to accept or refuse such an approved product, along with the consequences of refusing. Michelle M. Mello, a law and medicine professor at Stanford University, told the Washington Post that it's not clear whether the law addresses required vaccines at work or school.

In December, the U.S. Equal Employment Opportunity Commission offered its guidance. The EEOC said employers can require their employees to get COVID-19 vaccinations as a condition of going to work, as long as there are reasonable accommodations for those who decline because of a disability or religious beliefs.

Once vaccines receive full approval, legal challenges will become more difficult, according to Robert F. Kennedy Jr., an environmental lawyer and an anti-vaccine advocate who has advanced the much-disputed view that a vaccine ingredient can cause autism, according to the Washington Post.

In an interview with the Washington Post, Kennedy pointed to a 1905 U.S. Supreme Court decision, Jacobson v. Massachusetts, which upheld the power of state government to force residents to get vaccinated against smallpox or pay a fine.

To succeed, "you'd need to go to the Supreme Court and get a reversal of Jacobson," he said. (source).