Without promotion, something terrible happens — nothing: P.T. Barnum
I talk about this a lot — the valuelessness of celebrity culture, and how rampant that disease is with corporate TV, corporate news (sic), corporate music, corporate sports, corporate entertainment in general, movies specifically. But 'celebrity culture' is also part and parcel the Media valorizing war criminals, left and right, and that's not just a coke head Bush and his paint by numbers shit, or Kissinger giving Clintons a greasy kiss. Not just all the former heads of CIA, FBI, DNC, Republican Party, or x, y and z human stain who has broken the law, big time or little Eichmann like. It includes putting on pedestals the millionaires, the tech-triumphalists, anyone with a bank or company or two bits of nonsense focused on "Wall Street or Big This or Big That" wisdom (sic) in the realm of the next and the next big thing.
Back to the old adage, Gandhi, who was not perfect, no god, for sure, but, simple stuff here: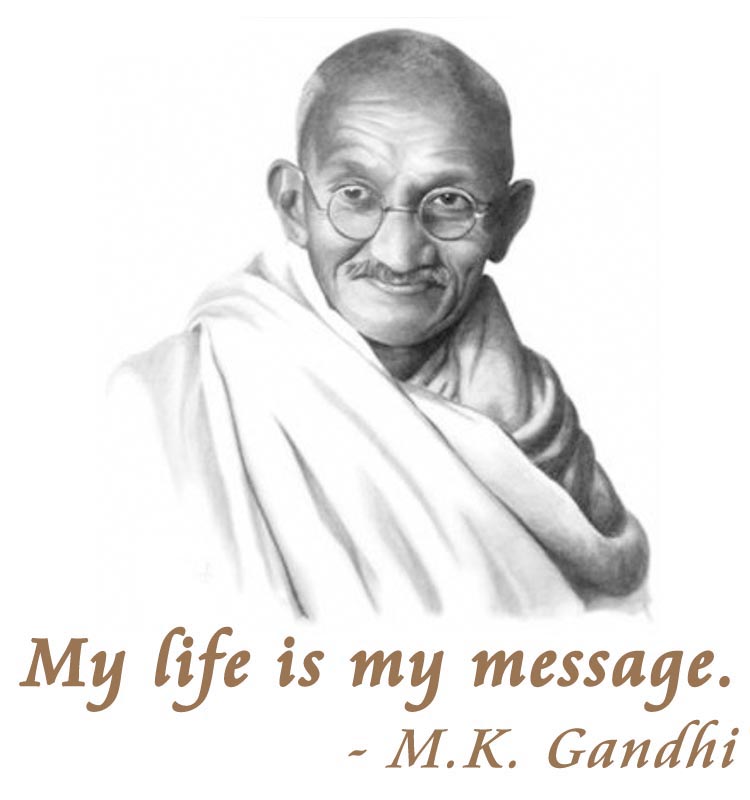 And so it goes — the way of Facebook, Google, CGI, 80 solid years of professional marketing propagandists working with psychologists who have been working with military psy-op specialists, working with big PR firms, all the alphabet soup groups in the USA government, all those think tanks, and universities, plying their trades of pulling the next and the next big lie off, and smoke and mirrors. Neuro science mixed in with pharmacy, media, behaviorism, Pavlov, and the entire Suite of manipulations the average person succumbs to in daily life at work, at play, in school, in church, in the super store, everywhere!
Until we are here — 66% of Republicans in southern US & nearly half of West Coast Democrats want to secede from country as division grows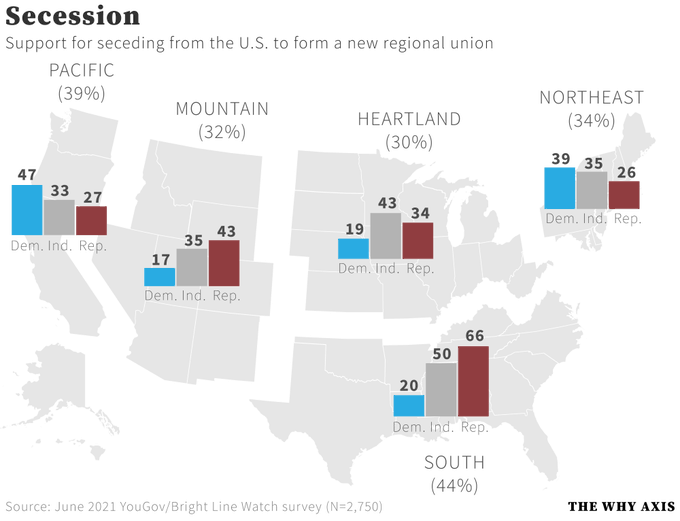 And does anyone want to go back to my thousands of articles and pull out the major top 100, or even 20 issues of our age and the future that we have to tackle, solve, mitigate and prepare for, yet, this is the great United Snakes of America, floundering, and the divide and conquer anthem set down by the manipulators of the world in order to spread the wealth to more and more elites, which means fewer and fewer real global Homo Sapiens.
Juxtapose that with the ultimate cruise, now, costing up to $1.2 million for a suite as part of this disgusting reality of a world gone mad — a "big trip" can also be a "big splurge." Itineraries and prices for world cruises vary widely although the Viking Ultimate World Cruise is competitively priced, starting at $92,990 per person (a little over $379 a day). Luxury cruise company Six Star Cruises just announced one of the world's most expensive cruise packages: a 123-day voyage across 11 countries that features overnight stays in some of the world's most luxurious hotels, helicopter transfers, and first-class flights. The package costs a whopping $1.2 million (£1 million) per couple. To put that into perspective, that's almost $10,000 a day.
And there are no pitchforks, no vats of hot glue or tar, no barrels of porcupine quills or feathers at every dock and corner at the ready for when these these sub-humans show their faces in public? This is what capitalism does — it numbs the collective brains of consumers, citizen zombies, the downtrodden, the sucker is born every second fool who valorizes this shit when it should be patently made illegal! But capitalism means ANYTHING is legal (again, a thousand stories of a million rip offs and forms of murder and theft and perversions and enslavement vis-a-vis capitalism), and we are in an era where fucks are fighting for their right to have "Fuck You" on their vanity car license plates, while these same fucks are fucking having fits over a soccer player kneeling, or what have you.
Then you have this capitlaist, lying untalented fool, yammering more of the CIA-Mainstream Muck lies about Cuba — fucking looney, that she would get airtime: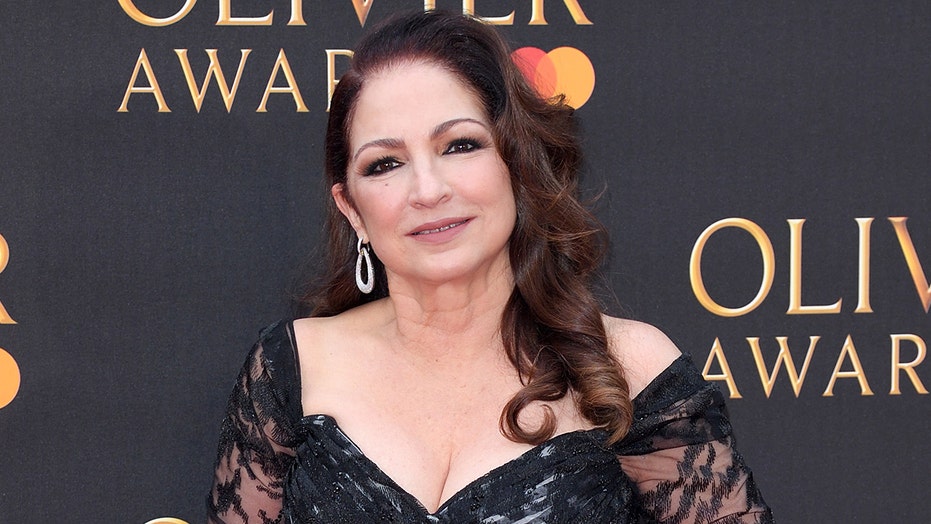 This is full of lies, yet this idiot gets Estefan air time: "The Cuban-born pop star wrote an impassioned plea in both English and Spanish alongside a video showing demonstrators taking to the streets in Cuba. Some of the video clips show people getting arrested by police and other acts of violence.
"My heart hurts for the Cuban people on the island & what they've already gone through for over 62 years. … But now they are saying ENOUGH," the singer wrote. "Despite the beatings, the murders & incarcerations, the abuses of power, the starvation & the attempted destruction of their spirits! They need our support & that of the democratic & free countries of the world."
The reality is so far from these millionaires' insipid propaganda leaks. They need adult diapers for the feces they leave behind.
Here, truth —
Confronting Interference, for an End to the Blockade and Respect for Cuba's Sovereignty

We address Parliaments, Parliamentary Friendship Groups and legislators, to spread our truth in the face of the immense and brutal political-media operation against Cuba, oriented and financed from the United States, deployed through social networks, with automated patterns with hundreds of thousands of tweets and a similar number of followers, with the intensive use of robots, algorithms, and newly created accounts for the occasion; all with the support of international media and transnational information companies.

They have incited violence, crime, disorder and social indiscipline, while totally and scandalously misrepresenting to the world our reality as part of the Unconventional Warfare oriented and financed from the United States against our country, to achieve a change in the system that freely and sovereignly elected our people, as endorsed by the Constitution approved on April 10, 2019 by 86.85% of those who exercised the vote, in a democratic election and with broad popular participation.

With absolute shamelessness, they have spread around the planet manipulated images of events that have occurred in other countries in order to reinforce, as their manuals demand, that there is no governability in Cuba, that there is national chaos, at the same time that they spread news of an internal repression that does not exist.
I just finished the Paul McCartney thing, McCarthy 3, 2, 1. Cute, in a geriatric way. Rick Rubin and Paul do some insipid reminiscing. All fine and dandy, sure. On one level, in a few activated parts of my brain, but the other parts of my brain? Yep, can't sit still.
Sure, I am 64, Paul is 80, and well, he is worth $1.2 billion. Even Yoko Ono is worth over $700 million. Again, we spend so much time on these people, with their faltering lives, their big bangs in pop culture, all of that, all a money train straight to the elite, the few, the minority few. Again, there is no relevance in who they are, when it comes to attempting to be voices for US, the simple intellects, workers, fighters, revolutionaries, and those just struggling to make $2.5 dollars a day.
Paul did say the best concert he ever saw was in Nigeria…. That he wept at the concert — That is, he was 50 years ago watching and listening to Fela Aníkúlápó Kuti, who was a Nigerian multi-instrumentalist, bandleader, composer, political activist, and Pan-Africanist. He is regarded as the pioneer of Afrobeat, an African music genre that combines traditional Yoruba with funk and jazz.
Look at this man. He outshines any of the white rockers, and that seems to be the case with Black musicians, Africans, Afro-Caribbeans, African-American, any of them:
So, being a communist, a revolutionary, a radical, an outcast, sure, I enjoy those silent moments, music being one, a universal connector, yes. But when you think of the money stuffed into these celebrities' pockets, and then their managers' brief cases, then their publicists' bank accounts, and the record companies' coffers, this is what has destroyed the world, really — watching people make music when we all can make music, art, dance, drama, literature. And then, they come off as spokespersons for the world. Estefan? A fool, uninformed, stupid and a tool of those thugs in Florida.
More tripe — Biden and Republicans!
"We stand with the Cuban people and their clarion call for freedom and relief from the tragic grip of the pandemic and from the decades of repression and economic suffering to which they have been subjected by Cuba's authoritarian regime," read a statement from the White House. "The Cuban people are bravely asserting fundamental and universal rights…The United States calls on the Cuban regime to hear their people and serve their needs at this vital moment rather than enriching themselves," it added.
But even this unqualified support for the demonstrations was not enough for many in the Republican Party, who presented President Biden as a secret communist sympathizer. Mayor of Miami Francis Suarez demanded that the United States intervene militarily, telling Fox News that the U.S. should put together a "coalition of potential military action in Cuba." Meanwhile, Florida Congressman Anthony Sabbatini called for regime change on the island and demanded that the U.S. execute the communist leadership.
The explicit goal of the American blockade — active since 1960 — is to "decrease monetary and real wages, to bring about hunger, desperation and [the] overthrow of [the] government," in the words of then-Deputy Assistant Secretary of State for Inter-American Affairs Lester D. Mallory.

"The U.S. has overtly and continuously said that the goal of the embargo is to destroy Cuba's economy so that the government will collapse. So it's not just reasonable, it's obvious that the U.S. has some kind of hand in this," Professor Aviva Chomsky, of Salem State University and author of "A History of the Cuban Revolution," told MintPress.
Any sane person can go to one of hundreds of news (sic) aggregator sites, and pick up on limitless hubris, misinformation, fake news, and just a snap-shot of the deformed thinking and perverse actions of people tied to war-capitalism, tied to the sinking ship of fools that is USA Empire.
Fun stuff for me is a bloke living in New Zealand wrote me and thanked me for my writing, and, well, we have had a back and forth email thing. I won't divelge who he is, but in a nutshell, he is 64, like me, and had had his days in LA, in Idaho, and Germany and other places. He's brewing beer in NZ. He offered to have me come over and throw in on rehabilitating his 110 year old building for his brew-pub.
Around '82 or so I was in a book store, Book Soup, on Sunset Blvd. with my girlfriend – and soon to be first wife – VM. I saw a book with a cool looking military jet (SR-71) on the cover and it got my attention. Don't judge a book by …. you know.

It was "Deterring Democracy". I had by chance discovered Noam Chomsky.

Deeper I fell into what was becoming a passion for learning about man's inhumanity to man – and to women.

I realize now that this has been going for over 40 years! I'm 64 now. Time flies!
Hey this is just a flow of stuff and I am not a writer so you're on your own as far as this rant making any sense.

Anyway the reading led me to stumble on sites like Counterpunch a few years back. Finding a mistake in one of his articles I contacted Jeffrey St. Clair and started a brief dialogue with him. On a road trip through Oregon I had planned to stop by and say hi but, you know how things go sometimes… No time for side trips on that journey.

A lot of the stuff I found at Counterpoint resonated with me and just made me search for more and eventually I built this big list of bookmarks. Dissident Voice is one I hold in high regard. I had a great idea during lockdown about a "Peoples Great Reset". I contacted Colin Todhunter and discussed briefly my idea with him. Nice guy that Colin. He encouraged me to go forward. Of course as usual, life got in the way and I got busy making a living and the moment slipped by. Every idea has its' moment and they don't always occur at the perfect time.

That's not too big a deal because when I encounter issues that burn in me and build concern enough for me to act, I usually can just wait a day or three and keep my eyes open while reading, and someone somewhere will feel the same way and will do something about it. The pressure diminishes when I find others are just as exercised as I am. Go figure.

I don't recall where I ran across your work but it was a while ago and I liked the flow.. Then later, I saw something you wrote about signs on peoples lawns during election time in the Trump days and how polarized things were getting in the Northwest. A car was damaged I think? That sound familiar? I also found one of yours about getting the land for Dodger stadium and the people living in Chaves Ravine. That's the one I sent to my brother in law. Was that you?
Colonial Mentality

By Fela Kuti


Colo-mentality
He be say you be colonial man
You don be slave man before
Them don release you now
But you never release yourself
I say you fit never release yourself
Colo-mentality
He be say you be colonial man
You don be slave man before
Them don release you now
But you never release yourself
He be so
He be so them dey do, them dey overdo
All the things them dey do (He be so!)
He be so them dey do, them think dey say
Them better pass them brothers
No be so? (He be so!)
The thing wey black no good
Na foreign things them dey like
No be so? (He be so!)
Them go turn air condition
And close them country away
No be so? (He be so!)
Them Judge him go put white wig
And jail him brothers away
No be so? (He be so!)
Them go proud of them name
And put them slave name for head
No be so? (He be so!)
Colo-mentality now make you hear me now
Colo-mentality!
Mr. Ransome you make you hear
Mr. Williams you make you hear
Mr. Allia you make you hear
Mr. Mohammed you make you hear
Mr. Anglican you make you hear
Mr. Bishop you make you hear
Mr. Catholic you make you hear
Mr. Muslim you make you hear
Na Africa we dey o make you hear
Na Africa we dey o make you hear
Colo-mentality hear
Colo-mentality hear
Mr. Ransome you make you hear
Mr. Ransome you make you hear
Na Africa we dey o make you hear
Na Africa we dey o make you hear
Colo-mentality hear
Colo-mentality hear
Colo-mentality!
This is the "country" questioning Libya, Iraq, Syria, Iran, Palestine, African nations wanting democracy and socialism, Latin American countries, you name it, this is it!
Versus: