Is it surprising that prisons resemble factories, schools, barracks, hospitals, which all resemble prisons? — Michel Foucault, 1975, Discipline and Punishment
by Paul Haeder / June 19th, 2021
Note — I've updated this, added to it, fixed some typos (not in the business of teaching composition 101 and 201 with effing MLA, APA, Chicago style bullshit).
Getting into the Weeds of Mendacity of Life Fighting All the Time
All those people I know, associate with, email, talk with, interact with: most do not know how hard scrabbled some of us dissidents have it here in the United Snakes of America.
I am not just talking about my own rebellion against bad education, bad deans, bad administrators and just all the bad bad bad that I have faced in a dozen higher education arenas — community colleges, state universities and private colleges/universities.
I am not just talking about my own disagreements with green-weenies — those mostly white white people who are so hell bent on their watershed project, their big Greta Fat Fucking Lie, Green New One World Deal, etc. Those who are way off the scale in understanding how many people of the land, peasants, agriculturalists, people in "the other world," how they are completely out of the mix, really, in this discussion and fight to feed the world, conserve ecologies, and fight the hegemony of finance.
I am not just talking about my critique of social services, the so-called helping professions I have been a part of — in no uncertain terms, the nonprofit industrial complex or the poverty pimps I have worked for and with. These people again, do not have the tools to go up against the systems of oppression and shackling that have destroyed the old, the frail, the infirm, the young, the foster youth, the chronically ill, the developmental disability/intellectual disability/psychological disability cohorts. I am talking about state, county, federal agencies and the fabric of no funding for support systems for young and old on the autism spectrum, etc.
I am not just referencing the battles I have had with editors and others in the profession called "journalism," those in the Press I have worked with and alongside who believe that false balance and equivocation are real tools in their chest. I have argued against following the Chamber of Commerces (locals) and the business communities and the official lines of governments and others. That battle line, again, goes into other publishing arenas that I have gone up against.
Oh, forget my work-education in urban and regional planning and those battles and wars I have had up against the planners and the construction-engineering-architect-real estate cabal who are in the biz for maximum profits, for sales, for more and more building, tearing up, and endless projects that take taxpayer money, pave over vital ecosystems, make the world car-centric, whether it is a spewing internal combustion driven vehicle or toxic sludge electric vehicle.kevin phillip
Sure, forget about those who believe in USA, capitalism, capitalism hard right, capitalism hard left, or in between. This is not about all those battles I have had over five decades as a self-described and allied socialist and communist. Those conversations and arguments are endlessly looped into I have to say the stupidity of people in the USA on both sides of the left-right political manure pile divide who hate anything that is revolutionary or against the project on the war economies of capitalists in the West.
Meet the Communists Who Now Govern Chile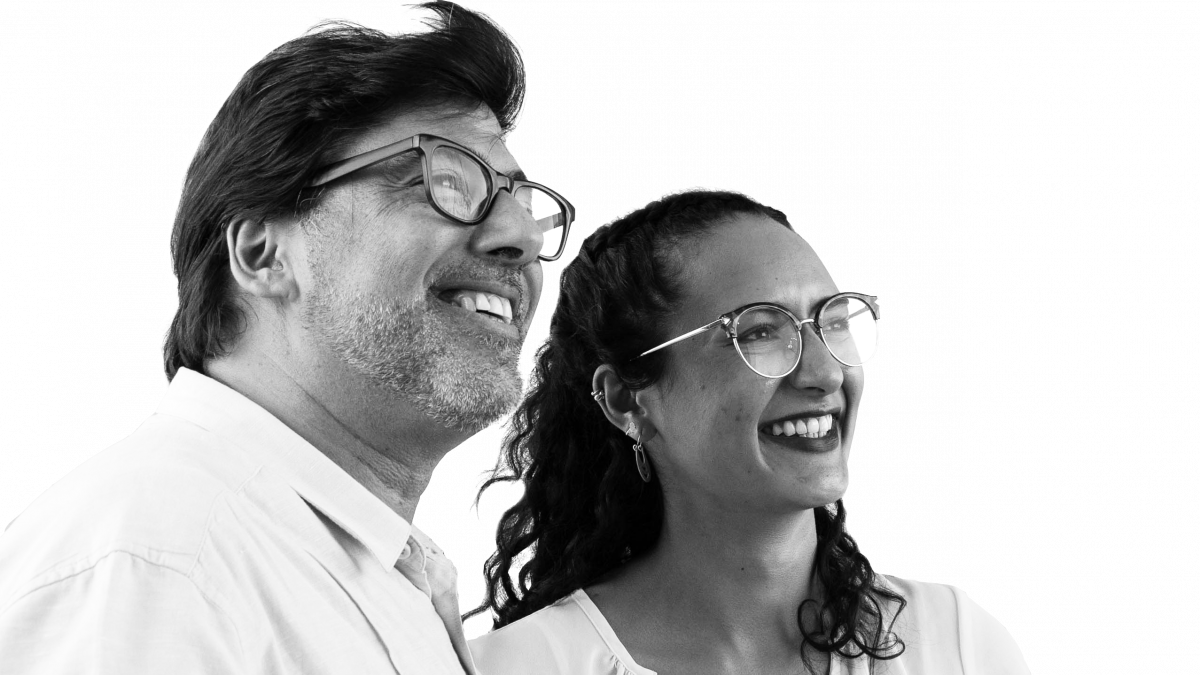 Non-Profit Industrial Complex and Their Little Eichmann's
The hard-scrabble I am dealing with is yet another unethical band of nonprofiteers, in Newport and Salem, Oregon, the only game in this county, Lincoln, to assist people with developmental disabilities get jobs and supported housing. You have this name, Shangri-La, as the company, started in 1960, in Salem, as a farm and school for youth with developmental and intellectual disabilities.
I was put through some training at the Salem facility, and man, that Shangri-La is right next to the boarded-up, security-monitored Fairview Mental Hospital. I feel the ghosts of Siletz people in the town of Waldport, and along the coast. I felt the tortured screams and deaths of people in that hospital, forced sterilizations, thrown into cells, some with Downs Syndrome, others incorrigible young women too difficult to handle. Yep, boarded up, shuttered, the screams are there.
https://www.pbs.org/video/in-the-shadow-of-fairview-hd6sms/
"In the Shadow of Fairview" premieres on OPB TV Monday, Dec. 14 at 9 p.m. PT. The one-hour documentary examines the troubling history of Fairview Training Center.
Oh, what a shadow:Oregon is considered a leader at in-home and community-based services and supports for people with intellectual and developmental disabilities (I/DD). But it wasn't always that way.
For nearly 100 years, the Fairview Training Center housed thousands of Oregonians with disabilities. The facility opened in 1908 as the State Institution for the Feeble-Minded.

Most of the first patients were transferred from the Oregon State Hospital for the Insane. For decades, residents were officially referred to as "inmates." Over the years, there were forced sterilizations, lobotomies, and systematic abuse.

For some people, it was the only home they had ever known, and many Fairview employees dedicated their lives to caring for residents.

By the 1980s, Fairview was among the nation's largest and oldest institutions of its kind. It was overcrowded and poorly staffed. In 1985, a U.S. Justice Department investigation determined residents faced life-threatening conditions. Following a federal civil rights lawsuit, Fairview closed in 2000, with most remaining patients rehoused in the community.
Oregon Board of Eugenics, a fine institution Hitler was sure to know about. "In 1917 the Oregon State Legislature, in Salem, Oregon, passed a bill titled, "To Prevent Procreation of Certain Classes in Oregon." Passage of the bill created the Oregon State Board of Eugenics, an organization that presided over the forced sterilization of more than 2,600 Oregon residents from 1917 to 1981."
Governor Kitzhaber apologizes! Forced sterilizations, but there were more, and many were sterilized with a nod or a wink. Forced abuse. Forced into a mental institution.
Ground-Truthing — Working with the Victims of Bureaucratic and State Institutional Abuses
Oh, I had two gentlemen years ago who had been in Fairview. I was running a home for adult men, group home, where most worked, at supported employment gigs. Medications, cooking, checking in on them, daily and weekend activities, the whole shooting match. That was my first foray into working in the field of "developmental disabilities." I was writing a book, working as an adjunct faculty teaching English at Clark College, working with environmental groups, and getting $12 an hour working in this facility, sleeping over a few days a week.
My two gentlemen, in their late sixties, had been in there for years. Freedom was coming out, as the facility closed. Inside rooms packed with others — feeble minded, two year old, dunces. Those were some of the signs posted in the facility.
These gentlemen ate their meals with arms cuffed around their plates, and they ate quickly, since in the Fairview Asylum-Prison, food was swiped, and they had orders to eat up everything, or else!
I've worked with United Cerebral Palsy, with Central City Concern, with Exceed, with Life Works NW, with the Salvation Army, with Shangri-la. In every case, the supervisors were, well, broken on so many levels. So many mean spirited, or people with so much personal trauma, that they had no people skills when it came to people like me – someone who advocated for the clients, and did not to any guff. You can read my work here on the Starvation Army, and my sacking at Lifeworks for something completely unrelated to the Portland based place — a Planned Parenthood training in Seattle where I lightly suggested that Gardasil was not hands down considered safe. Here, at DV, and then at LA Progressive, too, and Hormones Matter — My Fate as a Social Worker Sealed by a Vaccine Called Gardasil.
Then the three part series on Starvation Army, here, here and here.
More of the Same — Managers Gone Wild
So, this last unseemly series of events in Lincoln County involved a nonprofit called Shangri-La. Exploiting workers at $13 an hour. Exploiting people in their supported housing. The idea is that we have failed as a society, government by privatization, and so no services for most people directly from the government agencies, but instead we the taxpayer shovel cash into private sector for-profit scammers on every level, to nonprofits. In social services and other soft people skills outfits, there are hundreds of nonprofits in Oregon, to give one example, hunting for contracts to handle the sick, the disabled, students, special ed programs, and more. It is, alas, a type of poverty pimping, but not the kind of pimping anti-social services people might label them.
Anyone who has observed politicians and developers in action knows that the quickest way to destroy community cohesion is through programs like the war on poverty. Under the myriad schemes by governments to use the plight of the poor to enrich themselves, the cover of moral sanctity is essential to success.

On the global scene, the UN Millennium Development Goals — auspiciously aimed at poverty reduction — contain the seeds of warfare, genocide, and ethnic cleansing–-all in the name of charity. Lined up against indigenous self-determination and sovereignty in this battle are the World Bank, IMF, and poverty pimps like William Jefferson Clinton, Bill and Melinda Gates.

Caught in the crossfire are native peoples whose idea of appropriate development does not include the extraction of their resources by transnational corporations backed by the armies of UN member states. (Source)
Daily, I get people from Texas and across the land telling me there are no programs for their loved ones, kids that are adults, on the autism spectrum, to help them get through life. This is true of the disabled, the old, the dying. If you haven't gotten the memo yet, the entire medical world, including Big Pharma and Big Insurance, hospitals, the entire shooting match, is in this game as a system of gaming us, the patients, the families, the local and state and federal governments. Entire courses on how to overcharge/overbill Medicare and Medicaid. Really. Covid-19? Hmm, how much for each "covid" patient entered into a hospital? How much for each ventilator victim? How many long haulers with million dollar hospital bills?
Of course, there are so many sides to this Covid thing, now —
WorldNetDaily, "Hospitals get paid more to list patients as COVID-19," April 10, 2020

The Spectator, "Hospitals Get Paid More to List Patients as COVID-19 and Three Times as Much if the Patient Goes on Ventilator," April 9, 2020

Fox News, Laura Ingraham April 8, 2020, interview of Dr. Scott Jensen, April 9, 2020

Interview, Kaiser Family Foundation senior vice president and director of global health & HIV policy Jennifer Kates, April 17, 2020

Email, Julie Aultman, director of the medical ethics and humanities program at Northeast Ohio Medical University and a member of the editorial board of the American Medical Association's AMA Journal of Ethics, April 21, 2020

The Economist, "Tracking covid-19 excess deaths across countries," April 16, 2020

KVLY-TV, "MN Sen. Dr. says reported coronavirus deaths may be off," April 8, 2020

Congress.gov, "S.3548 – CARES Act," accessed April 15, 2020

Email, Dr. Bob Kocher, partner at the Venrock venture capital firm and adjunct professor at Stanford University School of Medicine, April 15, 2020

Snopes, "Is Medicare Paying Hospitals $13K for Patients Diagnosed with COVID-19, $39K for Those on Ventilators?," April 17, 2020

Very Well Health, "How a DRG Determines How Much a Hospital Gets Paid," March 9, 2020

Very Well Health, "Diagnostic Related Grouping and How It Works," Feb. 16, 2020

Kaiser Family Foundation, "The Coronavirus Aid, Relief, and Economic Security Act: Summary of Key Health Provisions," April 9, 2020

American Hospital Association, CARES Act bulletin, accessed April 15, 2020

PolitiFact, "COVID-19 skeptics say there's an overcount. Doctors in the field say the opposite," April 14, 2020

Interview, Kaiser Family Foundation senior vice president and executive director of the program on medicare policy Tricia Neuman, April 17, 2020

Kaiser Family Foundation, "Estimated Cost of Treating the Uninsured Hospitalized with COVID-19," April 7, 2020

Kaiser Family Foundation, "How health costs might change with COVID-19," April 15, 2020

Washington Post, "Coronavirus death toll: Americans are almost certainly dying of covid-19 but being left out of the official count," April 5, 2020

Washington Post, "Which deaths count toward the covid-19 death toll? It depends on the state," April 16, 2020

Email, Joseph Antos, scholar in health care at the American Enterprise Institute, April 15, 2020

Email, Jack Hoadley, research professor emeritus in the Health Policy Institute of Georgetown University, April 15, 2020

Email, Paul Van de Water, senior fellow at the Center on Budget and Policy Priorities, specializing in Medicare, Social Security and health coverage, April 16, 2020

U.S. Centers for Disease Control and Prevention, "Cases in U.S.," April 16, 2020

USA Today, "Fact check: Is US coronavirus death toll inflated? Experts agree it's likely the opposite," April 17, 2020

Centers for Medicare & Medicaid Services, "Acute Care Hospital Inpatient Prospective Payment System," Feb. 20, 2019
Oh, those sources above, all the CDC loving, university-plagued, ugly shits in the media, etc. Here, this is the reality of the Covid-19 Dystopia, scrubbed from YouTube:
TrialSite hosted the first international Ivermectin for Covid Summit webinar on Sunday, May 23rd 2021. The event was widely attended with medical experts presenting from around the world to a global audience of interested parties in the thousands. The event was simultaneously broadcast live on YouTube.

With a mission to bring transparency and accessibility to clinical research TrialSite continues to track repurposed drugs as a potential option for COVID-19 along with vaccines, novel therapeutics and other measures.
Here, Matt Taibbi — "Why Has 'Ivermectin'" Become a Dirty Word?"
The System is Broken, Designed that Way, Young Gen Z-er
We have a failure on all levels, and the system has always been sick, that system being, well, Capitalism. Shock Doctrine is interesting, but these people, the elites, their governmental lackeys, the slimy politicians, they have always been gaming the system before any term like shock doctrine surfaced. Predatory, casino, zombie, dog-eat-dog, inverted totalitarian CAPITALISM? It's a lottery for the number of terms to express the reality of a world where everything is raped for profits, and, gaming people. But, I am back to this reality game — who the fuck cares about some schmuck who dabbles at Dissident Voice? My fine liberal friends say move on. Others wring their hands. Others say if there is smoke, there is fire — i.e., can't you put your idealism aside?
The system is skewed toward bad people making bad decisions, and not so bad people making bad decisions, or bad decisions already baked into a bad system with either messed up or victimized or colonized people in managerial positions.
I put in some heavy workplace grievances, from bullying, to supervisor exposing personal and medical information of co-workers, to a supervisor who admits to memory lapses but uses memory lapses as a cuddle. Just so many rotten things from a boss, and, alas, for six months, I was used as a confidant, this supervisor coming to my office, closing the door, and saying, "I have to tell you something, and this is between you and I. Don't let it get out."
Broken supervisor, broken supervisors of the supervisors, and broken CEO, HR and probably broken board members. It is not enough to be part of a nonprofit that serves adults with developmental disabilities. That is not a slam dunk for never having constructive criticism leveled at you.
Thirteen pages of grievances against the nonprofit, against a supervisor, and, alas, four days later, sacked. With a letter from the CEO with a sack of lies. I guess I could have resigned before the sack.
That's what the State of Oregon would want — quitting with the rationale that it was a hostile work environment, mentally and physically exhausting, and mentally and physically dangerous.
Again, filing for unemployment, and getting the run around, that is the job of the unemployed. This in a time of Covid is real work, worse work! In Oregon, where the governor, like that dude in Washington, Sate has her red flag county closure days, and, poof, down to yellow in a blink of a Covid Eye. Masks, masks, masks. Six feet, 10 feet, 20 feet separation. Lockdown. Plexiglass barriers. Three foot social distancing. I've written about this Planned-Pandemic. Alternatively, you can read the daily news (sic) on Saint Fauci, et al coming up with a Delta Variant and now a pill being developed for continuous bombardment of the immune system. Variant D now more prone to hitting young people? Does anyone wonder why and how and who and what and when all of this is being played out? Phillip K. Dick couldn't write a better script for the past 24 months. The Dystopian Future!
"Truth, she thought. As terrible as death. But harder to find."

― Philip K. Dick, The Man in the High Castle
In any case, I apply, and in Lincoln County, the jobs are scarce, and the community in the DD field is small, gossipy and, forcefully, composed of broken people. Put a man into a position in social services, well, that is a living hell with these LGBTQAI+ folk, many times. So many women that have been completely traumatized by men, including sexual assault, bullying, and the sort. It is a woman's field, yet there is a knee-jerk attempt at male recruitment, but then, there are the supervisors or managers who in a sense are ready to find fault in any man's demeanor or way of thinking.
What the Oregon Employment Department Really Does — Mind Scanning
Now, I am in on these hiring events, ironically, yesterday, with the Oregon Employment Department. They handle FMLA, unemployment, and adjudication of unemployment claims. I am, ironically, in a back and forth with an adjudicator with OED, about this piss-poor outfit that sacked me (more than 2.5 months without an unemployment checks!), and then, I was on a hiring event with 199 other folk, with the Zoom Doom, and OED personnel explaining the dozen or so openings.
This is where people with good benefits, retirement in Oregon's bloated retirement system — PERS — and some of whom have been with OED for 22 years!, rah-rah about the greatness of this state agency!
Get this — in the application process, the applicant, even after passing their hurdle after hurdle, never gets interviewed. A phone call comes if and only if a person is given a call, an offer to accept the job.
The OED folk on the call are working from "home," and they are so happy about the movement away from face to face interactions. Again, they are in PERS:
"A $76,000 Monthly Pension: Why States and Cities Are Short on Cash" Link.
The kicker is of course, OED, the state of Oregon, pays for a personality bombardment test, a contracted service with a transnational company. They use an outfit, SHL. I spent time looking for what the letters mean, and that is a rabbit hole. International, and this is it, really, more and more middle men, destroyers of real face to face, live interviewing. This is the hell hole that most of my associates and friends know very little about.
About SHL
SHL's science and technology maximizes the potential of your company's greatest asset – your people. From Talent Acquisition to Talent Management, we help you create the diverse, agile, and innovative workforce you need to succeed in an unpredictable environment.

SHL's data-driven people insights allow businesses to accurately and objectively identify potential and fit. Its unmatched portfolio of products, driven by a team of over 300 people scientists, helps measure skill, personality, motivation, job fit, and behavior. SHL delivers engaging experiences built on science, which are all delivered through global expert services.

SHL is a company that publishes psychometric tests designed to test the diagrammatic, numerical, and verbal reasoning of prospective employees. SHL test accuracy, speed, and test score compare candidates' suitability for the role.
As am employment specialist, I have helped clients with these fucking bogus tests, for jobs at Whole Foods or Safeway or any number of places. A battery of fucking personality questions, bordering on how ethical and unethical you might be. This is the process of digital gulags, as more and more agencies and companies utilize these battery of AI and absurdly wrong tests for measuring what they think they want in a worker.
Money thrown out the window, and the state of Oregon has contracts with SHL? A company that can't pony up to the S and the H and the L? This company also informs universities what they should be screening in and screening out for graduate students – SHL releases a new study, using the Graduate Hiring Solution, and provides insight for how Generation Z performs in the workplace – their strengths as well as where they need support from leaders. "A New Era in Graduate Recruitment"
Oh, I did find the company's roots — Saville and Holdsworth Limited — started by a psychologist, Peter Francis Saville. Oh, these fellows and women are nefarious. Look at him from a Wikipedia viewpoint (a terrible source for sure). He helped develop the Swiss Cheese model. Sick: "The Swiss cheese model of accident causation illustrates that, although many layers of defense lie between hazards and accidents, there are flaws in each layer that, if aligned, can allow the accident to occur."
This is what we face as prospective applicants for OED, if we get through the first hurdle, which I doubt I ever will. You see, if they utilize SHL, then they utilize other AI and middle men systems — We are prisoners, for sure, and OED actually is more interested in the employer than the employees. Nationwide, employers can use employee monitoring technology to track their staff's real-time locations and activities. The Electronic Communications Privacy Act of 1986 is a federal law that gives employers the right to monitor their employees' verbal and written communications under certain circumstances.
Employers Deploy the Same Anti-Constitutional Tools
The fucking employer has the odds stacked in its favor — look at this: Best Google Alerts Alternatives
Talkwalker Alerts allows you to monitor the internet for new content featuring your name or brand, your competitors, or another relevant business topic. It takes mentions from websites, forums, blogs and Twitter and delivers them directly to your inbox in a single relevant email.

If you want to refine your alerts, you can use the intuitive filter option to view only the formats that are most relevant to you and your business. Talkwalker also offers a high level of customization with the use of Boolean operators. This free service offers the simplicity of the original Google Alerts, but with far more functionality.

Mention is a powerful option for monitoring your media mentions that offers advanced tools such as real-time activity monitoring and access to statistics and reports. One of the most useful features is the ability to respond to social media alerts within Mention. You can see and respond instantly without jumping through any additional hoops.

Mention lets businesses monitor any keyword across a wide array of sources, including all social media sites, blogs, forums and other web properties. Notifications can be sent as weekly or daily email digests or via real-time push notifications. Mention is accessible from your web platform for PC, Mac, or Linux and via apps on Android and iOS mobile platforms. Mention offers a basic plan for solo businesses that starts at $29 per month. Small businesses that want to monitor the competition in addition to their own business may be better served with the Starter plan, which is $99 per month. Mention also offers a custom option, which is ideal for larger companies or agencies.
As many of my friends, say, just a Google search of me puts me behind a hundred bullseyes. Can you imagine the need to look at how many times say Planned Parenthood gets mentioned, or Salvation Army? Putting my name into one of these two above, I am sure gets one hell of a lot of results beyond just a Google search.
This is what they want, alas, what the billionaires and the overlords and the two-bit companies, and the nonprofits, and yes, the states like Washington and Oregon, et al. They look into a prospective candidate's past, just with one of these disgusting tools.
The old adage, American – Nazi style: "If you have nothing to hide, then why are you afraid of what the school, hospital, DMV, insurance company, credit company, job, police, government, corporation can access? I am fine with giving up everything to the boss, any authority, looking for any bad thing a person has said, done, thought, expressed, or even joined into?"
So, if you are in the work force, so to speak, and you have these million strikes against you in a three-strikes-and-you-are-out world, then "shut the fuck up, get your jab, do some shit job, you know, felony friendly (second chance), and live with it. You could be stuck in a Chinese iPhone factory or zinc mill in Siberia!"
AmeriKKKaaahhh!
This blog will continue on this theme, as I am in a position of permanent blacklisting in those fields of study and fields of work I have under my belt. Fucking Willy Lohman.
Funny, y'know? After all the highways, and the trains, and the appointments, and the years, you end up worth more dead than alive. — Death of a Salesman, Willy Lohman.
Here it is, from the so-called white paper, SHL:
However, organizations operate in an ever-changing world. Our analysis of employer requirements across the last decade shows that what they're looking for from graduates has changed significantly. In 2010 employers were looking for graduates who would "get stuff done". Now the emphasis has shifted towards collaboration, creativity, agility and resilience. Alongside these evolving demands, there is a growing trend towards internal mobility and portfolio careers. Long gone are the days of recruiting a graduate for a one track path to leadership. As graduates are looking to discover their 'truths', employers are increasingly creating opportunities for new role and skill experiences.

In addition, a new generation has entered the workforce. Generation Z, a cohort with very different views and expectations to their predecessors in Generation Y. Born in the mid-1990s, Gen Z has been shaped by a dynamic and, at times, volatile world. A world constantly online and streaming digital content. Where mobile devices and social media have always been the norm for communication. With this as its foundation, Gen Z brings a unique set of priorities and worldview – a perspective framed by a digitally influenced quest for a more sustainable and fairer world. We believe it's time for change in graduate recruitment – for a realistic and meaningful experience. Here's why, white paper.
On the Dole (not yet) and on the Fiddle (not yet) — picking up the check is Near Impossible
And we come to this end, part one of a thousand parts in my life: I am battling to get measly unemployment payments while ACTIVELY looking for work. The nonprofit is bulking up lies, and I have met via phone three times, totally 5.5 hours, with an OED adjudicator.
The biggest issue is that when I filed three very detailed, accurate and narratively coordinated grievances, this triggered some sort of issue tied to my caseload. Now, my work was mobile, and I used my personal phone (they gave $25 a month for using it for work), I had appointments set up for a week, and I did receive texts from clients and come community partners.
I told these people in HR that I would be answering my phone during the grievance investigation period, and that I would then tell clients and members of the community (professionals and businesses) that appointments were cancelled and would be rescheduled.
Note that I worked with clients with communication anxiety disorders, and most of the clients used texting to communicate with me. I told the HR that I was client oriented, and that I would take care of cancelling appointments. The HR seemed to think I'd put my phone under a tree or in the toilet. My phone is also used for other gigs, jobs, since I was also working as a contractor for a nonprofit anti-poverty program.
The adjudicator with the state is in overdrive and overkill. I could have quit the job, during the grievance period, citing bullying, hostile work environment, poor leadership, and maleficence by the supervisors. I entered in the grievances in good faith, and when I was sacked, I was sort of surprised. And, I filed unemployment that Saturday. We are talking about April 10, 2021.
Blue State Governors Have War Powers Act — Forced Quarantines
This is the blue state governor and the new Unemployment Insurance head, total chaos, no phones working, and long waits, months, for help. This is it in USA, and those adjudicators, spending this much time on one case, mine? An adjudicator making $50 K a year, 8 hour days, full Cadillac health insurance, PERS, and, well, this is it, man.
People making money off people's misfortunes, and in the end, the Oregon Employment Department is working for the employer, since they pay into the unemployment insurance program. This is blue state mentality, and when one hears the Governor, Kate Brown, masked up like a child, in her nanny state mentality, closing businesses, and forcing huge lockdowns on healthy people, well, when we get the short end of things/the stick, and when the state workers still have their paychecks coming in, and, alas, they spend this much time on one case, mine, you understand why socialists and communists like myself see this as just part of the same mean as cuss, accusatory, guilty until you try and prove otherwise, Democrat-leaning mentality. Just a notch above Republican psychos.
Don't believe their LGBTQAI+ or Black Lives Matter rhetoric. These people — again making money off of poverty, mishaps, disease, disasters, and the unethical mentality and treatment of bosses, no matter who the are.
None of my family (except my sister, a social worker) would have any idea about this sort of hell I am going through. My family that went to Ivy League schools, or what have you. Doctors, psychologists, lawyers, engineers. They have six figure income lives, and probably a chunk of change in the Morgan Stanley accounts making money on capital gains.
This is the reality though of people like myself — there are battles on all fronts. The state is heartless, and each moment we have to go against the state, we have to fight fight fight. My job as a social services professional over the years has been as a navigator and advocate and assist for people who have given up the fight against the state, against the corporation, the debt collectors, the law, the cops, all the pigs that rationalize their inhumane decisions on, "We are just following the law, the regulations, the rules, the contracts, the dictums and dictates of the leadership, the boss, the legislators, the regulators, my boss, my boss's bosses."
This is the story, never ending!
Post Script(s) — Infinitum
Close the editing tool, check the emails, and alas, two points of note to close:
Oh, those essential workers. Oh, those poor people laid off due to the planned pandemic. Now, the Oregon Employment Department is looking for a few good men and women and LGBTQAI+. The state never sleeps, and in Oregon, this blue state paradise (sic), that self-described bi-sexual governor Kate Brown is looking to ferret out fraud. Go after those who "defrauded" the state when laid off.
The purpose of this position is to investigate individual cases of suspected fraud; initiate and implement administrative actions where facts warrant such actions; write misrepresentation and overpayment decisions; write regular adjudication decisions; advise other agency personnel to develop methods and procedures to detect and deter fraud; assist in coordination of activities involving investigation and resolution of fraudulent activities detected within the unemployment insurance program; involvement in other programs, or jurisdictions as determined necessary by the investigator.
Up to $5600 a month, to investigate. Go after your fellow man, woman, in any situation. LGBTQAI+ please apply. BIPOC encouraged to apply. We do not discriminate:
We foster fairness, equity, and inclusion to maintain a workplace environment where everyone is treated with respect and dignity regardless of race, color, national origin, religion, sex, sexual orientation, gender identity, marital status, age, veteran status, disability, or status as a victim of domestic violence, harassment, sexual assault, or stalking. This policy applies to every aspect of our employment practices, including recruitment, hiring, retention, promotion, and training.
Then, from, Portside, Material of Interest to People on the Left, a reposting from Teen Vogue Magazine: "Toxic Work Environments Shouldn't Be a Rite of Passage." Not just harassment at fast-food joints. Not just back-breaking non-stop work in Amazon fulfillment centers. The early exploitation of workers, young in the case of this article, crosses all cultural and workplace boundaries:
It's another element of the pay-your-dues mentality that puts the onus of work precarity back on employees. Rather than focusing on issues like excessive work, understaffing, and low-wages, it pivots the burden to employees who aren't "motivated" or "doing enough." When Faith* was doing a full-time, unpaid internship with a prestigious arts company, she recalls being criticized every time she was caught sitting down and told by supervisors that they wouldn't recommend her for another position of similar nature because she couldn't "keep up." "Somehow, my 19-year-old brain internalized that and I convinced myself that I must not be working hard enough to receive anything," Faith, now 21, tells Teen Vogue.
The article stops with youth, and I understand the audience. However, youth have parents, sometimes three-jobs-a-piece parents. These youth see how deeply exploited, abused, spat-upon, and threatened their parents are. In this planned pandemic world, there are shit jobs, and there are the Eichmann's willing to go after, for whichever state you want to pin up here_________, the poor, the abused, those so-called heroes during the planned pandemic arc of fear and lockdown. Get that temporary state job as an investigator. The thrill is on.
Ironically, working with vulnerable youth and adults gets you in the very same place, precarity wise, as working for Burger King:
Sean, 24, is a caregiver for adults with traumatic brain injuries. He makes $12.50 an hour, and is considering quitting to work at Starbucks, where he'd make around the same amount but the worst thing he could do is make someone the wrong beverage. In his current job, he provides hands-on care, from helping people go to the bathroom to talking them through suicidal ideation, despite feeling "so woefully inadequate doing this job." Understaffing is a chronic issue, and when Sean brings up that his employer isn't paying people enough to retain them, he's told, "'Oh, you think you deserve our money? Well, there's lots of people who do this job and get paid less than you. And something that they get from it is the joy of having done a good job.'"
Think about the messages here. Caregiver. More than 88 million baby boomers. Now, more than 60 percent of Everyone AmeriKKKaaannn with a chronic illness/disease/condition, and forty percent of all AmeriKKKaaann's with two. Then, drumroll please: 15% of AmeriKKKaaannn's with five or more chronic illnesses/diseases/conditions.
The fallout of all of that sickness, all of that medical interventions, all of that disability living, well, for the most part, it's like the average AmeriKKKaaannn is whistling with eyes closed while passing by the cemetery. Yes, there are dolls that talk to people on the autism spectrum. Yes, there are robotic kittens and puppies that are handed out to aging people living on their own. But the reality is, minus Musk-Bezos-Gates-Soros-et al, we need massive armies of people in social services, educational, nutritional, activities, experiential/outdoor, arts & crafts, socio-psychological areas to take care of humanity, here, and everywhere.
The message is — exploit, abuse, destroy, and turnover.
Here, a white paper on Oregon's abysmal social services outcomes: Unheard Voices. The research was initiated by a group called, United We Heal. Through hard voluntary work, and AFSCME, the union. Now, just think of any industry in USA, and you can imagine the work, behind the scenes, of workers looking into the toxic workplace, the stolen wages, the abuse of customers/clients/patients. And the old timer might say — "Suck it in, take it, it's part of the rite of passage — you will be abused, suffer, and have to take it with you mouth zipped. This is work."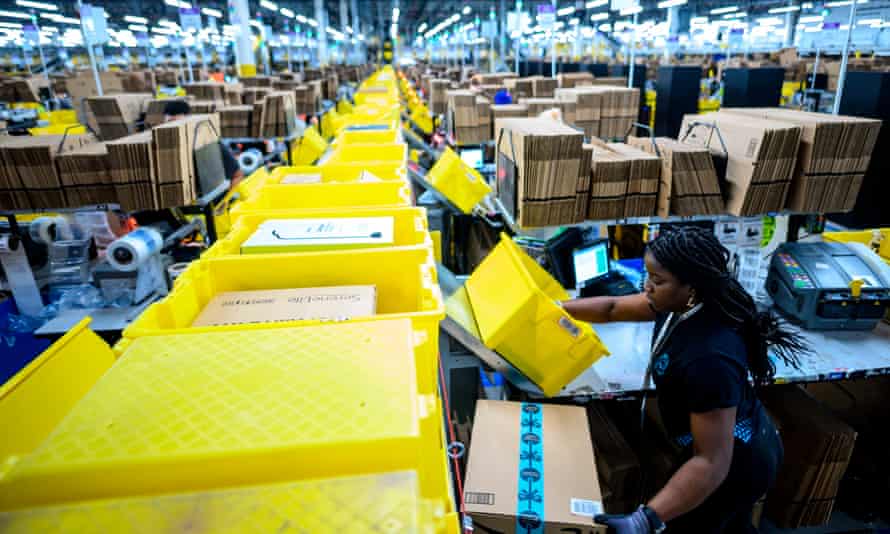 An inury to one is an injury to us all: author Nate Holdren's new book, Injury Impoverished: Workplace Accidents, Capitalism, and Law in the Progressive Era.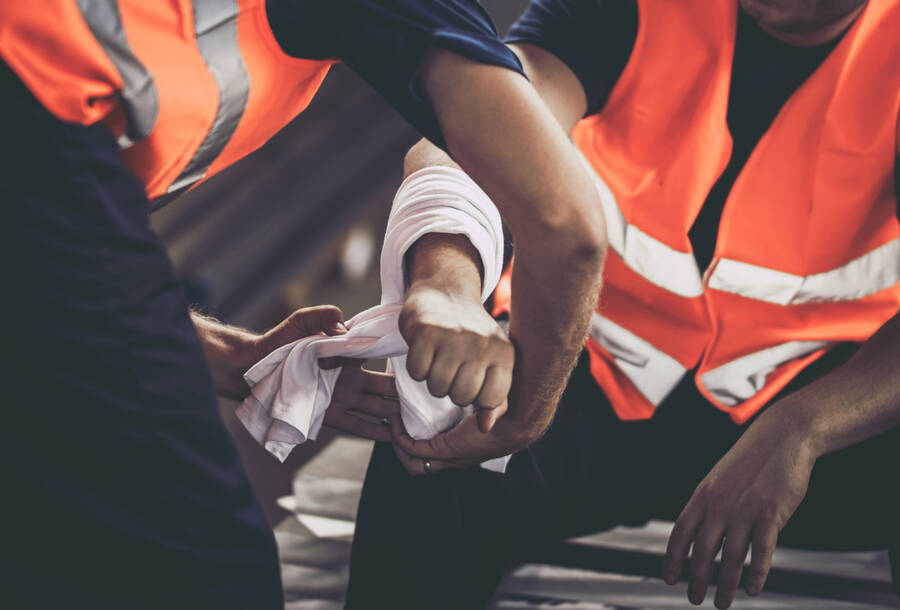 Listen to him here. Podcast.
Finally, the Washington Post's billionaire slave driver, Bezos, is running a piece on how his class (sic) of people should not be taxed. His model is what even Podunk Oregon Employment Department embraces, with all sorts of screening tools, psychometrics, tools to track, tools to analyze, tools to critique and evaluate. Imagine, reporters' keystrokes being monitored by Bezos Gestapo Eichmann Mengele Goebbels, err, modern day, well, it rhymes with Bitter.
Alan Macleod, Mint Press News:
Being owned by the world's richest individual does not mean that The Washington Post and its employees are rolling in dough themselves. Far from it: Bezos' revolution at the newspaper, which has led to both increased pageviews and company value, has been largely based on simply squeezing workers harder than before. In an interview with the Columbia Journalism Review, management acknowledged that Post reporters are pushed to produce almost four times as many stories as their peers at The New York Times. Furthermore, the Post writes and rewrites the same story but from slightly different angles and with different headlines in order to generate more clicks, and thus more revenue. Thanks to new technology, reporters' every keystroke is monitored and they are under constant pressure from management not to fall behind. The technique of constant surveillance is not unlike what hyper-exploited Amazon warehouse workers who wear GPS devices or Fitbit watches have to endure.
So if reporters can't get a fair leg up, how can reporters end up reporting on the scum bucket people that are Bezos?
Here we are, a "reporter/columnist" defending the scum in the bucket — And we would expect any of the mainstream media to cover Podunk Nonprofits Destroying Caregivers' Lives?
Written by star columnist Megan McArdle — who previously argued that Walmart's wages are too high, that there is nothing wrong with Google's monopoly, and that the Grenfell Fire was a price worth paying for cheaper buildings — the article claimed that Americans have such class envy that the government would "destroy [billionaires'] fortunes so that the rest of us don't have to look at them." Notably, the Post chose to illustrate it with a picture of its owner, Jeff Bezos, making it seem as if it was directly defending his power and wealth, something they have been accused of on more than one occasion.
I'm ending (finally) with a shout out to Edward Curtain. Read his stuff. I think he misses that the SARS-CoV2 is a bioweapon, manufactured months and a year or so before the lockdown disease. But he's spot on about the collective delusion, the collective Stockholm Syndrome, and the collective abused citizen/consumer/patient/student/ worker/family/voter/public syndrome.
"What I Know and Don't Know about SARS-CoV-2 Virus" https://www.globalresearch.ca/what-i-know-and-dont-know-about-sars-cov-2-virus/5748100