Earth should not be virtual
The role of a journalist is to question kooky and misleading narratives that have been foisted upon society, to include myriad of topics tied to Mother Nature.
I do not criticize the people personally, but there is something vitally wrong with this notice: "Central Oregon Coast's Earth Day April 22, 7 to 9 p.m., using the Zoom link: Zoom Day, err, evening, Oregon Coast 2021.
Last year, Zoom Day for Earth streamed because of lockdown paranoia. Now, a year later, there is something wrong with holding a single day to celebrate wind, air, soil, sea, freshwater, animals and Homo sapiens.
It should be an everyday event.
But Earth Day has always been a day of action, celebration, confrontation and dialogue. Outside!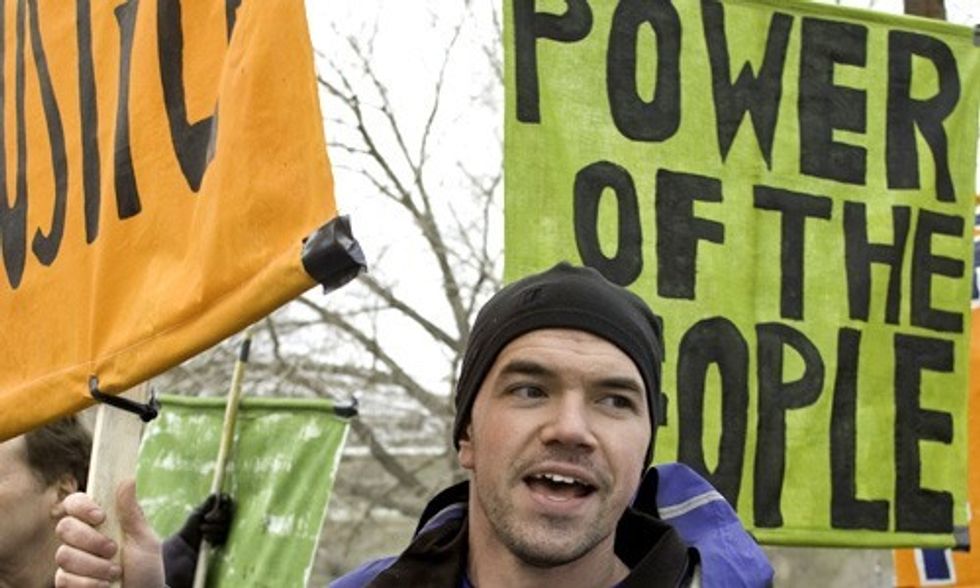 We expect hotel rooms to be cleaned, meals to be cooked, tables to be bussed, tanks to be filled with gasoline. We expect toilets to be unclogged and roofs to be repaired. We expect grocery stores to be open. We expect roads to be repaired.
Yet, this one day, with all the available parking lots, the overlooks to the Pacific, the beach territory, the forestland, it will be brought to you and others via Zoom.
I can direct readers to any number of articles on tech people and companies making a killing with remote streaming tools. From writer V. Blue, Engadget:
"The pandemic has us all in vulnerable positions, and some tech companies are just ethics-free enough to step in and take advantage of entire populations being held hostage by COVID-19. They see us as profitable, captive data generators while their PR departments act like they did something virtuous for the greater good. Like Zoom.
Zoom happens to be a privacy nightmare with a terrible security track record — so bad that in late 2019, EPIC (Electronic Privacy Information Center) made an official complaint to the FTC alleging "unfair and deceptive practices."
Rachel Carson, mother of Earth Day, wrote her seminal book, "Silent Spring" (1962) but was immediately attacked and vilified by chemical manufacturers, pesticide purveyors, and marketers of "better living through chemistry."
It doesn't take a concert planner to locate an outdoor area where canopies can be raised, tables unfolded and a barbeque spit dug for a real Earth Day. The cleanest and most efficiently circulated air in the world swells here on our central coast.
Moving on, here is a link to a new short animated video on global warming sent my way: "Why So Little Means So Much" . It's about comparing 2 degrees Celsius increase in average global temperature to a fever in a child. Produced by Portland's Metro Climate Action Team, Pat DeLaquil shepherded the project.
Paul Haeder: What was your role in producing this animated film?
Pat DeLaquil: I came up with the concept and bounced the idea around with several MCAT members using clip art. Then we developed a script where several of us contributed to editing and refining the message. Once we were happy with the storyboard and script, I placed the task on a platform called Upwork and found an artist that did motion graphics, which are much cheaper than real animation. The entire process took well over six months.
PH: Who is the intended audience for this and how does that audience access this?
PDL: We believe we have several target audiences among people who accept that climate change is happening, but don't realize how bad the crisis can quickly get and why strong action is needed now. e believe this group broadly includes people with children and grandparents, as well as civic groups and the faith community.
PH: Explain your background in research climate change — two sentences.
PDL: I have been a leader in the commercialization of clean and renewable energy technologies for over 40 years, and for the last 20 years, I have run a small business that develops and uses models to perform policy analyses on behalf of donors, governments and the private sector to identify optimal pathways for achieving economic development and environmental goals. I have led the formation of two clean energy start-up companies and earlier led the development of two key solar energy development projects: PV for Utility Scale Applications (PV-USA) and the 10 MW Solar Two Power Tower Project.
PH: Three reasons you believe people in the U.S. still have difficulty understanding global warming, ocean warming, ice and glacial melting.
PDL: Disinformation and deliberate politicization of the issue are strategies used by the right (dominated by fossil fuel interests and their fellow corporate oligarchs). The second reason is that most people are busy with life — just making ends meet between jobs, kids, even before the pandemic, so it's easy to ignore or deny the severity of the issue, or just hope someone does something. Third, some people in industries that rely on fossil fuels feel threatened that all this is just a plot to take away their lifestyles.
PH: What do you hope this flick will do to move policy makers/stakeholders to work on the very difficult issue of ocean level rise/inundation, extreme weather, crop failures, unlivable urban and rural communities?
PDL: We really hope that this video will motivate people who are not yet active to become more engaged in pushing their elected officials to act quickly to combat climate change.
Paul Haeder is a local author, educator and social services professional. His story collection, "Wide Open Eyes: Surfacing from Vietnam," can be found at Cirque Press.
From the April 16, 2021 Newport News Times.