Criticizing the USA and Israel and Australia and any white country doesn't mean one is ANTI-Jewish/Protestant/Evangelical/Catholic/Quaker. Criticizing ALL military nations is righteous and should be the SOP for all activists.
So, Alaska, now part of Israel! That big bad ass state with those big bad ass white people cutting timber and culling oil, now they have to serve hummus with those elk burgers.
So while America withers away under the weight of the Mad Men of Military Murder-Theft-Rape-Pollution, and as the country is in a trillion and trillion dollar deficit for infrastructure repair, and as the populous is frozen in fear at its own shadow, whistling while they pass their own graveyards, we have a hummus and Big Mac fest in Alaska. Imagine, 150 million Americans with chronic illnesses, student debt 1.9 trillion dollars, a society that is a fine-levy-tax-fee-toll-poll-mortgage-loan shark economy, and we have Israel getting billions thrown at them every year from toothless and arthritic and broke-back mountain citizens of the US of I.
Oh, a few words are worth a million blogs. From Joe the Farmer from Merced:
Vivian Majors spent her life cleaning houses while her husband, Martin, worked as a carpenter.

Their bodies broke down in their 60s. Martin now lives in a nursing home and has Parkinson's disease. Vivian, now 71, lives on her own and ekes by on a $960 in social security, plus $50 in food stamps.

In this sense, elder poverty isn't really about elders; it's about whole lifetimes of economic marginality.

Paul —

I'm so much better off than Vivian. I get $968.00 rather than Vivian's paltry $960.00 dollars from Social Security. I don't get the $50.00 dollars in food stamps though. I can't really do any hard physical work for any length of time anymore because my body is broken down much the same way as Vivian's husband Martin. Thankfully I don't have Parkinson's disease like Martin does. But I sure am glad as a pig in a puddle of slop that Trump and the republicans gave Bill Gates, Jeff Bezos, Warren Buffet and company a huge tax break so that they don't have to suffer.
We are not going to get under the skin of poverty and near poverty, and about to be broken people. Of course, the narrative is controlled by the American Jewish Media Complex, American Jewish Publishing Complex, and the Billionaires Club so nary a word comes out of the mouths of presstitutes in this under-performing/UNDER DEVELOPING economy, which Manfred Max Neef discussed well here —
MANFRED MAX-NEEF:

I mean, your country is the most dramatic example that you can find. I have gone as far as saying — and this is a chapter of a book of mine that is published next month in England, the title of which is Economics Unmasked. There is a chapter called "The United States, an Underdeveloping Nation," which is a new category. We have developed, underdeveloped and developing. Now you have underdeveloping. And your country is an example, in which the one percent of the Americans, you know, are doing better and better and better, and the 99 percent is going down, in all sorts of manifestations. People living in their cars now and sleeping in their cars, you know, parked in front of the house that used to be their house — thousands of people. Millions of people, you know, have lost everything. But the speculators that brought about the whole mess, oh, they are fantastically well off. No problem. No problem.

First of all, we need cultured economists again, who know the history, where they come from, how the ideas originated, who did what, and so on and so on; second, an economics now that understands itself very clearly as a subsystem of a larger system that is finite, the biosphere, hence economic growth as an impossibility; and third, a system that understands that it cannot function without the seriousness of ecosystems. And economists know nothing about ecosystems. They don't know nothing about thermodynamics, you know, nothing about biodiversity or anything. I mean, they are totally ignorant in that respect. And I don't see what harm it would do, you know, to an economist to know that if the beasts would disappear, he would disappear as well, because there wouldn't be food anymore. But he doesn't know that, you know, that we depend absolutely from nature. But for these economists we have, nature is a subsystem of the economy. I mean, it's absolutely crazy.

And then, in addition, you know, bring consumption closer to production. I live in the south of Chile, in the deep south. And that area is a fantastic area, you know, in milk products and what have you. Top. Technologically, like the maximum, you know? I was, a few months ago, in a hotel, and there in the south, for breakfast, and there are these little butter things, you know? I get one, and it's butter from New Zealand. I mean, if that isn't crazy, you know? And why? Because economists don't know how to calculate really costs, you know? To bring butter from 20,000 kilometers to a place where you make the best butter, under the argument that it was cheaper, is a colossal stupidity, because they don't take into consideration what is the impact of 20,000 kilometers of transport? What is the impact on the environment of that transportation, you know, and all those things? And in addition, I mean, it's cheaper because it's subsidized. So it's clearly a case in which the prices never tell the truth. It's all tricks, you know? And those tricks do colossal harms. And if you bring consumption closer to production, you will eat better, you will have better food, you know, and everything. You will know where it comes from. You may even know the person who produces it. You humanize this thing, you know? But the way the economists practice today is totally dehumanized.

The principles, you know, of an economics which should be are based in five postulates and one fundamental value principle.

One, the economy is to serve the people and not the people to serve the economy.

Two, development is about people and not about objects.

Three, growth is not the same as development, and development does not necessarily require growth.

Four, no economy is possible in the absence of ecosystem services.

Five, the economy is a subsystem of a larger finite system, the biosphere, hence permanent growth is impossible.

And the fundamental value to sustain a new economy should be that no economic interest, under no circumstance, can be above the reverence of life.
What more needs to be said? Israel has its second country, United States of Israel, and enjoys the benefits of statehood in that supposedly rough and tumble Alaska, that is full of white guys and gals who laugh at the Native Alaskan culture they have helped to decimate.
This is truly a sick thing, and that troika of religions — Judaism, Christianity, Islam — you have to wonder about the big daddy in the sky troika and those who support them hook – line – and- nuke!
Fundamental Human Needs are not on the minds of Millionaires and Billionaires and their Little Eichmanns.
CAN ANYONE IMAGINE those of the Judaeo "faith" and white Jews in Israel living the high life like these Americans below?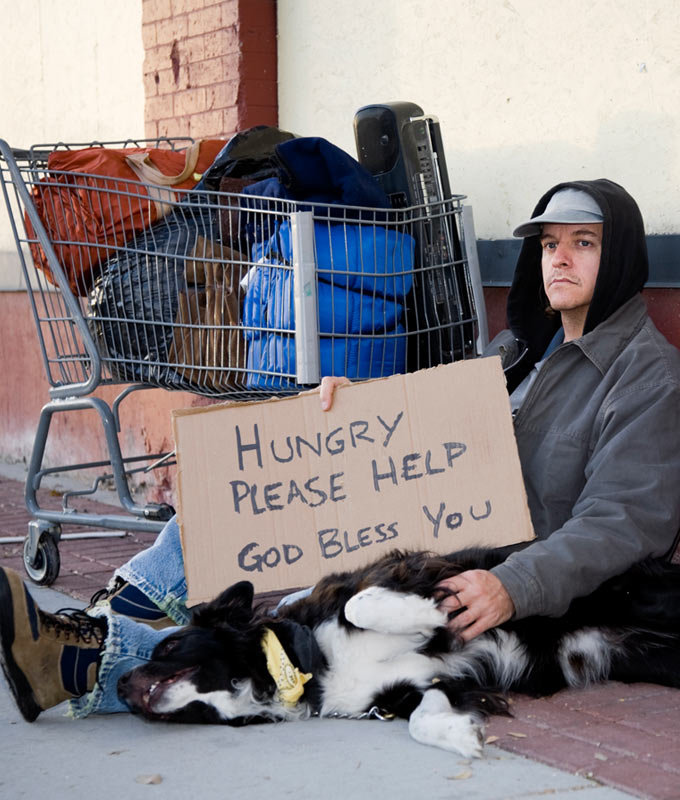 Here we have Israeli's watching their country shoot missiles at children, old men, hospitals, apartments. Where's that American Flag? Laughing, no less. A picture is worth a thousand years!
We fight these human traffickers and despoilers of whole nations by learning their tricks through a different paradigm —
Economics Unmasked: From Power and Greed to Compassion and the Common Good by Phillip B. Smith and Manfred Max-Neef, Green Books, UK, 2011
Manfred Max-Neef is a Chilean-German economist noted for his pioneering work in human scale development and his threshold hypothesis on the relation of welfare to GDP, as well as other contributions, for which he received the Right Livelihood Award in 1983. Phillip B. Smith (deceased, 2005) was an American–Dutch physicist with a devotion to social justice that led to an interest in economics. Smith died before this collaborative work was completed, so it fell to Max-Neef to finish it, respecting what Smith had done. Although this results in differences in style and approach between chapters, Max-Neef informs us that they both read and approved each other's contributions, so it is a true collaboration. These differences between the physical and social scientists are complementary rather than contradictory.

As clear from the title, the book argues that modern neoclassical economics is a mask for power and greed, a construct designed to justify the status quo. Its claim to serve the common good is specious, and its claim to scientific status is fraudulent. The latter is sought mainly by excessive mathematical formalism to the neglect of concrete facts and real values. The mathematical formalism is in imitation of nineteenth century physics (economics viewed as the mechanics of utility and self-interest), but without any empirical basis remotely comparable to physics. Pareto is identified a villain here, and to a lesser extent Jevons.

The hallmark of a real science is a basic consensus about fundamentals. There is no real consensus in economics, so how can it claim to be a mature science? Easy, by forcing a false "consensus" through the simple expedient of declaring heterodox views to be "not really economics," eliminating history of economic thought from the curriculum, instigating a pseudo-Nobel Prize in Economics, and attaining a monopoly on faculty positions in economics departments at elite universities. Such a top-down, imposed consensus is the opposite of the true bottom-up consensus that results when independent minds all bow before the power of the same truth. "Mathematics was simply built into the laws that describe the behavior of the atomic nucleus. You didn't have to impose it on the nucleus." (p.67). The same cannot be said of people, even atomistic homo economicus.

The authors give due attention to the history of economic thought, drawing most positively on Sismondi (for statements of value and purpose), Karl Polanyi (for his treatment of labor, nature, and money as non commodities that escape the logic of markets), and Frederick Soddy (for his thermodynamics-based analysis of money, wealth, debt, and the impossibility of continuing exponential growth of the economy). Negative references are reserved mainly for Friedrich von Hayek and Milton Friedman, with a mixed review for Amartya Sen. While I understand their antipathy to Hayek I found their case against him less than totally convincing. More convincing and fruitful is their building on the neglected work of Sismondi, Polanyi, and Soddy. That effort cries out to be continued by others.

Their criticisms of globalization, free trade, and free capital mobility are well founded. Economists must remember that the first rule of efficiency is to count all costs, not to specialize according to comparative advantage, especially if that "advantage" is based on a standards-lowering competition to externalize environmental and social costs. Indeed comparative advantage is irrelevant in a world of international capital mobility that gives priority to absolute advantage. While specialization according to absolute advantage gives gains from trade, they need not be mutually shared as in the comparative advantage model.

Chapter 10 provides a summary of the basics of ecological economics as "the humane economy for the 21st Century," as well as a review of Max-Neef's insightful matrix of needs and satisfiers.

Of particular interest is Chapter 11 on "the United States as an underdeveloping nation" — the process of development in reverse, or retrogression in the U.S. is chronicled in terms of unemployment, wage stagnation, increase in inequality, dependence on food stamps, bankruptcy, foreclosure, health care costs, incarceration, etc. Not happy reading, but a necessary reminder that gains from development are not permanent — they can be squandered by a corrupt elite employing a self-serving economic model to fool a distracted populace.

As a teacher of economics I was especially glad to read Chapter 12 on "the non-toxic teaching of economics." I concur with the authors' view that the teaching of economics today is a scandal. Reference has already been made to the dropping of history of economic thought from the curriculum — why study the errors of the past now that we know the truth? That is the arrogant attitude. And we certainly do not want any philosophical or empirical questioning of the canonical assumptions upon which the whole superstructure of mathematical deduction teeters. Growth must not be questioned because it is by definition the solution to all problems — even those that it causes.

As late as the 1960s economics students could study approaches other than the neoclassical — there were the remaining classical economists, institutional economists, the Marxians, the Keynesians, the Austrian School, Labor economics, Fabian Socialists, Market Socialists, Distributists, etc. Now there is a cartel of elite, expensive universities, "the Big Eight" as the authors call them (California, Harvard, Princeton, Columbia, Stanford, Chicago, Yale, and MIT) to which we could add Cambridge, Oxford, and a few others. They all teach the same growth-oriented, globalizing economics. The IMF and the World Bank hire economists from many countries and pride themselves on their diversity. But the diversity of nationality and color masks homogeneity of viewpoint since 90% of these economists graduated from the Big Eight, and are comfortable with both their position and their economic views. One wag succinctly described a frequent career path as: "MIT-PhD-IMF-BMW."

Further evidence of the corruption of economics arrives daily. The documentary film Inside Job exposed the complicity of some Big Eight faculty in the financial debacle of 2008. I recently read that the Florida State University economics department has accepted a grant from the right-wing Koch Brothers to hire two prestigious economists with acceptable views, no doubt products of the Big Eight, whose presence on the faculty will raise FSU a step on the academic ladder. All corruption in academia cannot be blamed on economics departments, but the toxicity level there is high, and Max-Neef and Smith are right to accuse. One good way for honest economics professors to fight back is to recommend this book to their students!

The book ends with a hopeful review of some concrete, real world, bottom-up, human-scale development initiatives. The World Bank and the IMF are necessarily absent from this final chapter's discussion of moving from village to global order. Might it be that after globally integrated collapse we will move to village reconstruction, and then to a global federation of separate national economies under the principle of subsidiarity?