"The…truth is that the rich are the great cause of poverty." — Michael Parenti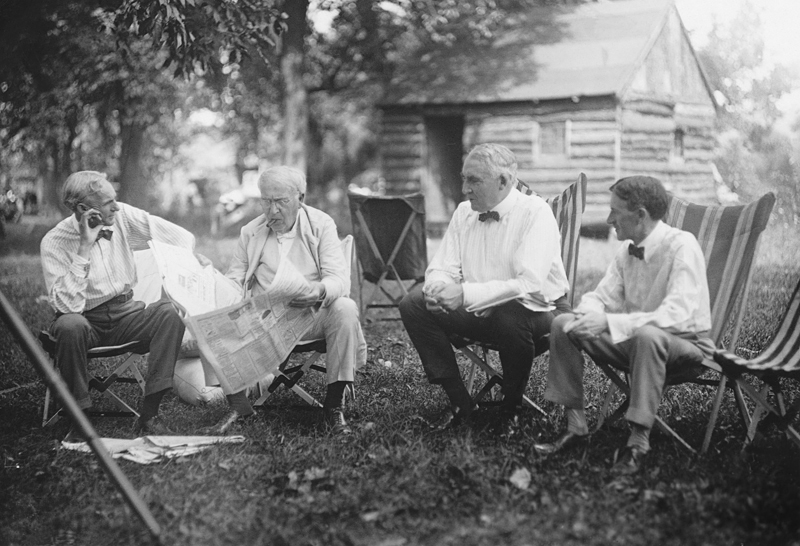 Goddamn, this is one messed up country, one messed up freak show! The serious nature of America's collective insanity covers both dangerous species who toilet paper themselves either in donkey or elephant manure.
This society runs on madness, on the collective chronic disease that defines the United States of Amnesia. We might think we are grounded, plying away on our special projects. I of course write about education and about environment, a lot, but the discourse goes deeper, really, as the philosophy and spiritual core of someone like me go way beyond the chatter and amazingly consistent looniness of the Homo Sapiens Consumopethicus Retailopethicus. Here, from the controlled opposition, Democracy Now, just the headlines:
*Israel Continues Airstrikes in Gaza Amid Fragile Truce
*U.S. Officially Recognizes Golan Heights as Israeli Territory
*Trump Suggests Probes into "Traitors" in Wake of Mueller Report
*Pentagon Authorizes Diversion of $1 Billion to Build Border Wall
*Father of 6-Year-Old Sandy Hook Victim Dies by Suicide
*Parkland Survivors Urge Senators to Pass Background Check Act
*DOJ Backs Full Repeal of Affordable Care Act
*Mexico: Radio Reporter Killed Amid Spate of Journalist Murders
*Venezuela: New Power Outage Hits Residents Amid Political Turmoil
*Suspects in College Admissions Scam Plead Not Guilty
*Green New Deal Goes to Senate Floor, Dems Call Out GOP "Stunt"
*Michael Avenatti Charged with Extortion and Fraud
*SoCal Mosque Vandalized, Graffiti Cites NZ Christchurch Massacre
*Mexican President Calls on Spain, Pope to Apologize for Colonial Past
*Special Counsel Finds No Collusion btw. Trump & Russia; Dems Call for Release of Report
*Cyclone Idai Death Toll Rises as Officials Warn of Health Risks
*Brexit: 1 Million Take to Streets to Call for 2nd Referendum
*France: Protesters Take to Streets for 19th Week Amid Gov't Clampdown
*Thailand: No Clear Election Winner as Pro-Military Party Takes Lead
*Gaza: Israeli Forces Kill 3 Palestinian Protesters Over Weekend
*Netanyahu Cuts U.S. Trip Short After Rockets Hit Israeli Home
*Somalia: At Least 15 Killed in Gun Battle at Gov't Bldg
*Mali: 134 People Killed Amid Mounting Ethnic Tensions
*Afghanistan: 14 Civilians Killed After Week of Attacks
Now, go to any lefty web site — Truthout, Truthdig, In These Times, Mother Jones, The Nation, Democracy Now, et al — and there is this wave after wave of anxiety, an almost frenzied point of view on subject after subject:
March Madness
college entrance scandal
Mueller report
Green New Deal
Israel-US fornication
Boeing's killer jets
health care
school shootings
2020 list of wannabes
the rich ripping off more and more
no affordable housing
Mafia Military
Mafia Border Patrol
Mafia Police departments
Mafia Banking System
Mafia Fed
Mafia Prez
Mafia Christians
Mafia Jews
Mafia Media
Mafia Fossil Fuel
Mafia Mining
Mafia Big Pharma
eroding schools
eroding children
eroding middle class
eroding workers
eroding old people
one paycheck away from poverty
Mindless Climate Change Chatter
Massive Collective Madness
China-Russia-USA
The list is not comprehensive, but if we look at the news, at the public discourse, at the coffee shop and Wendy's chatter, we have so-so much confusion and disembodied discussions. All of this speaks of mindlessness, a blatant disregard for the human brain's capability to think-be-live in a systems thinking world. The millions of words I could galvanize here in this blog would be an endless stream tied to how insane our systems of oppression are when it comes to the struggle we all have within our own contexts and our own eroding sense of community. Now, families are eroded, and in my years as a teacher, social worker, case manager, and journalist, the family under attack and denuded of roots and in constant fight or flight mode, I can see that that core, that basic unit from which to figure out how to raise youth and care for the old, it's gone belly up.
News headline after news headline, drawing more and more blood from the souls of Americans. Drawing attention away from HOW to destroy capitalism. Then the Project Censored headlines, the most put aside or under-reported stories for 2017-2018. Most of it is negative, with some solutions in the mix. All of it is the blockade of sanity and solutions by the great wall of Capitaism:
25 –Sheriffs Using Iris Recognition Technology along US–Mexico Border
In April 2017, the Southwestern Border Sheriffs' Coalition (SBSC) unanimously approved use of new biometric identification technology as a defense against "violent unauthorized immigrants," George Joseph of the Intercept reported.…
24 –More Than 80,000 Stolen Guns Worsen Crime in Florida
Over the past ten years, more than 82,000 guns stolen in Florida remain missing, Laura Morel reported in November 2017 in joint reports for the Tampa Bay Times and the Center for…
23 –New Restrictions on Prisoners' First Amendment Rights
On November 1, 2017, the Michigan Department of Corrections (MDOC) implemented strict changes to its prison mail policy that discouraged inmates, their families, and friends from using the US Postal…
22 –Big Pharma's Biostitutes: Corporate Media Ignore Root Cause of Opioid Crisis
At least 64,000 people died of drug overdoses in 2016, with more than 80 percent of those deaths attributed to opioid drugs, according to an August 2017 report from the…
21 –Parkland Shooter's JROTC Connections Spotlight Militarization of Schools
Public officials have offered their thoughts and prayers to the families of some 141 children, educators, and other people who have been killed in the dozens of school shootings in the…
20 –Extravagant Hospital Waste of Unused Medical Supplies
Hospitals in the United States are wasting millions of dollars' worth of sterile and unused medical supplies, practices that impact the cost of healthcare, as Marshall Allen reported for ProPublica…
19 –People Bussed across US to Cut Cities' Homeless Populations
An investigative report by the Guardian studied homeless relocation plans in major cities and counties across the United States. Released in December 2017, the 18-month investigation recorded 34,240 journeys made by homeless…
18 –Adoption Agencies a Gateway for Child Exploitation
As the Epoch Times reported in March 2018, "Global adoption is a big business, fraught with loose regulations and profit incentives that have made it a target for kidnappers, human…
17 —"Model" Mississippi Curriculum Omits Civil Rights Movement from School Textbooks
Inadequate textbooks used in the Mississippi school system are affecting civil rights education, Sierra Mannie reported for the Hechinger Report in October 2017. In 2011, Mississippi adopted new social studies…
16 –$21 Trillion in Unaccounted-for Government Spending from 1998 to 2015
Two federal government agencies, the Department of Defense and the Department of Housing and Urban Development (HUD), may have accumulated as much as $21 trillion in undocumented expenses between 1998…
15 –Digital Justice: Internet Co-ops Resist Net Neutrality Rollbacks
More than 300 electric cooperatives across the United States are building their own Internet with high-speed fiber networks. These locally-owned networks are poised to do what federal and state governments…
14 —FBI Paid Geek Squad Employees as "Confidential Human Source" Informants
New documents released to the Electronic Frontier Foundation (EFF) show that the Federal Bureau of Investigation's Louisville field officers have been paying Best Buy Geek Squad employees as informants for…
13 —The Limits of Negative News and Importance of Constructive Media
Historically, journalism has highlighted social problems in order to expose wrongdoing, inform the public, and spur reform. This "watchdog" role is vital to a democratic society. However, as Christopher Reeve…
12 —ICE Intends to Destroy Records of Inhumane Treatment of Immigrants
In recent years, numerous news reports have highlighted illegal or inhumane actions committed by US Immigration and Customs Enforcement (ICE) officials in their attempts to expel illegal immigrants. Despite the…
11 —US Air Force Seeks to Control Seventy Percent of Nevada's Desert National Wildlife Refuge
"More than 32,000 people have submitted comments opposing a military takeover of most of Nevada's Desert National Wildlife Refuge," the Center for Biological Diversity reported in March 2018. In order…
10 —FBI Racially Profiling "Black Identity Extremists"
In August 2017, the counterterrorism division of the Federal Bureau of Investigation (FBI) issued an intelligence assessment warning law enforcement officers, including the Department of Homeland Security, of the danger…
9 —Indigenous Communities around World Helping to Win Legal Rights of Nature
In March 2017, the government of New Zealand officially recognized the Whanganui River—which the indigenous Maori consider their ancestor—as a living entity with rights. By protecting the Whanganui against human…
8 —Congress Passes Intrusive Data Sharing Law under Cover of Spending Bill
Hidden in the massive omnibus spending bill approved by Congress in February 2018 was the Clarifying Lawful Overseas Use of Data (CLOUD) Act of 2018. The CLOUD Act enables the…
7 —Regenerative Agriculture as "Next Stage" of Civilization
Regenerative agriculture represents not only an alternative food production strategy but a fundamental shift in our culture's relationship to nature. As Ronnie Cummins, director of the Organic Consumers Association and…
6 —Russiagate: Two-Headed Monster of Propaganda and Censorship
Russiagate, which began as a scandal over Russian efforts to sway the 2016 US election, has since proliferated into a drama of dossiers, investigative councils, Russian adoption cover-ups, and an…
5 —Washington Post Bans Employees from Using Social Media to Criticize Sponsors
In June 2017, Andrew Beaujon reported in the Washingtonian on a new policy at the Washington Post that prohibits the Post's employees from conduct on social media that "adversely affects The Post's customers,…
4 —How Big Wireless Convinced Us Cell Phones and Wi-Fi are Safe
A Kaiser Permanente study (published December 2017 in Scientific Reports) conducted controlled research testing on hundreds of pregnant women in the San Francisco Bay area and found that those who had been exposed…
3 —World's Richest One Percent Continue to Become Wealthier
In November 2017, the Guardian reported on Credit Suisse's global wealth report, which found that the richest 1 percent of the world now owns more than half of the world's wealth. As…
2 —"Open-Source" Intelligence Secrets Sold to Highest Bidders
In March 2017, WikiLeaks released Vault 7, which consisted of some 8,761 leaked confidential Central Intelligence Agency (CIA) documents and files from 2013 to 2016, detailing the agency's vast arsenal…
1 —Global Decline in Rule of Law as Basic Human Rights Diminish
A 2018 survey conducted in response to global concerns about rising authoritarianism and nationalism shows a major decrease in nations adhering to basic human rights. As the Guardian reported, the World Justice Project…
Ahh, just go back into the archives of Project Censored, and then we can understand how deep the cognitive dissonance is in regard to the hard truths of living in the perverted carnival of Casino-Parasitic-Predatory Capitalism, which unfortunately for those capitalism lovers, no matter how hard they try and rationalize how great it is, all capitalism is about destroying the environment and people:

This video of Michael Parenti explaining the fundamental differences between a liberal and a Marxist analysis of capitalism is a valuable pedagogical tool for understanding the limits of liberalism and the power of anti-capitalist critique.
So, no matter how spiritual or connected to one's self one is, unfortunately, none of those stories and topics above can be tackled without first tackling a giant reformation. Not baby steps. Not enlightenment of the self or individual or small group. But revolutionary change. This is vital to know and then to fight, and the fighting is the big WHAT, HOW, WHERE, WHO, now is it not?
Build the Revolution: Anarcho-Syndicalism in the 21st Century"

The global 1%, comprised of over 36-million millionaires and 2,400 billionaires, employ their excess capital with investment management firms like BlackRock and J.P Morgan Chase. The top seventeen of these trillion-dollar investment management firms controlled $41.1 trillion dollars in 2017. These firms are all directly invested in each other and managed by only 199 people who decide how and where global capital will be invested. Their biggest problem is they have more capital than there are safe investment opportunities, which leads to risky speculative investments, increased war spending, privatization of the public domain, and pressures to open new capital investment opportunities through political regime changes.


The global power elite are aware of their existence as a numerical minority in the vast sea of impoverished humanity. Roughly 80% of the world's population lives on less than ten dollars a day and half live on less than three dollars a day. Concentrated global capital becomes the binding institutional alignment that brings transnational capitalists into a centralized global imperialism facilitated by world economic/trade institutions and protected by the US/NATO military empire. This concentration of wealth leads to a crisis of humanity, whereby poverty, war, starvation, mass alienation, media propaganda, and environmental devastation have reached levels that threaten humanity's future.
This is not only bullshit but the crime, the real crime, and I have to tell my climate change greenwashers, bullshit to all of that Titanic deck chair rearranging. We are bombing people as a First World collective. We are stealing land as a collective. We are polluting the earth as a collective. Wherever capitalism goes, cancer follows. Can we look at this — Eighty Percent of the global population lives on less than $10 a day. And then from that 80 percent, 40 percent lives on less than $3 a day!
Wrong, wrong, wrong, no matter how puffed up anyone gets when talking about how they do this or that for their local community. It is our fault for this global shame. It is the rich people's conduit that creates poverty. And, in this "first" world country, if you and I are doing "well," that wellness is at the expense (deadly) of the people we eviscerate, whether in Gaza or the Amazon. And, look hard at the military industrial complex, and how much we pay dearly for the trillions spent on killing people. Every American is guilty. Read this newsletter, and look at the varying tentacles that grab our futures — war-war-war infects everything. Read the article on page 4, "We must demilitarize to decarbonize." Space Alert:Global Network Against Weapons and Nuclear Power in Space.
Go to, THE SIPRI TOP 100 ARMS‑PRODUCING AND MILITARY SERVICES
COMPANIES, 2016
Connect the dots, readers! No climate change mitigation or quasi FDR-like democratic socialism will get off the ground without stopping war and war lords and all the millions of college educated folk who make money from the lords of war.
My sanity comes from so many sources, but for now, it's this benediction for a good friend, someone who was born with a disadvantage, cerebral palsy, who turned life into his own goodness, and his lightness of being, and parlayed the physical disability into his own ability to have fun and be a part of disability rights organizations and movements. I met him while working as a slave laborer for United Cerebral Palsy, working as a case manager for adults with disabilities. He was the board president, and as such, he wanted to know what shenanigans were going on in the department I worked for. Oh, we talked on and on about the reverse sexism of women managing social services. Oh, we talked about the inability of management to break out of nannying people or what trauma-informed management/supervision should be and how it should be utilized as more than just mumbo-jumbo PC-ese.
But we went beyond that rickety non-profit, which he very much was still a part of right up to his unfortunate death at age 65. Here's my dedicatory poem to him. Sanity cutting through the miasma of the insane nature of USA and the headline eaters of our time! My sanity is balancing the insane Perverted Carnival that is USA, and my inner/outer poet. Enjoy! Others have.
rebar-to-super sleek wheelchair: he's always on the other end of the line
for Jerry Pattee, RIP
by Paul Haeder / March 24th, 2019
storyteller he teeters on crutches
shows Ma Bell books, Bakelite phones
switchboard wired up, front door
in Sellwood rigged with pay phone
pick up handset, ringer tells Jerry
more visitors, misbegotten souls
he's always on the other end
of the line
life defined to receive words
upside down lives, delineated
he lived political action
rights for disabled, flash of smile
he showed up for everyone, always open
to disaster, lives came
with tattered spirits, Jerry defined
by CP, always gave shelter
stories unfolded, details like chronologist's
bowing legs young, his old man
in Payette, Idaho, fashioned
rebar, pulled young Jerald's legs
come-along so boy might walk
he did, drove his fancy car
second male at Pacific Bell
early days of all-female switchboard
operators, from small-town
to Portland, Jerry figured
life was no bowl of cherries
yet he captivated hundreds, fought
good fight for disability rights
worked his spiritual magic
even with me, atheist, rabble-rouser
two men gathering
matching stories
people live in a bubble, head
in sand, praying for one-drop
rule passing family line
roulette wheel drinking
in pregnancy, child culled
with fetal alcohol syndrome
or, tough pregnancy, delivery
Cerebral Palsy, another throw
of dice spastic, tremors, slurred
or no speech, Jerry, seemingly
neuronormal on phone
radio caster's voice
the age of CP moves rapidly
swallows difficult, more tremors
spasms, muscles atrophying
internal organs sprayed
a difficult aging process
Jerry let all of that go
joked on crutches, eventually
wheelchair
lamented when young
found healthy woman
married knowing she would
take care of spider-legs
failing faculties, yet life's
boomerang, wife fell hard
robust one day, multiple sclerosis
the next, as Jerry spent decade
salving her until her death
irony left, me, storyteller
crow stealing shiny things
Jerry always there listening
my trials tribulations
high-strung artist, he colluded
with literary arts, until that
day of one thing after another
CP-breakdown
like old Ford, rusty
leaky, electrical system
frazzling, Jerry had helping
hands till the end, wry humor
the story about LA aunt
husband lawyer to the studio
stars, a mix of Blanche Dubois, Rita
Hayworth, young Jerry
in dressing rooms, lingerie fittings
even met Rita, other starlets
stories, people
held in his twinkle, dashing
face, young boy still
chiseled fading face
his life adopting
houseless, his heart
always on the other end
of the line
old phones ringing